Nov 27, 2022
In Praise And Critique of Digital Gardens
Should I Grow One?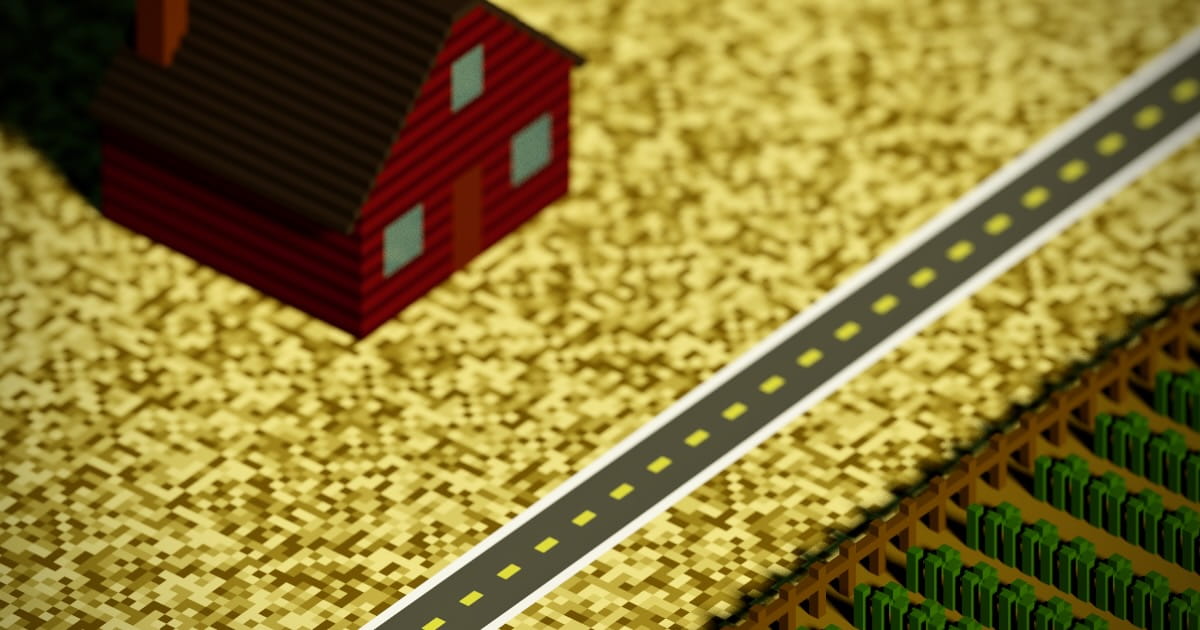 Notes (Zettelkasten)
I made the garage, a section of my website inspired by a movement of Zettelkasten-like web projects (e.g., Andy, Alex), whose core principles are:
Inter-linked notes. To me, this is the heart of the Zettelkasten methodology.

Single idea (smaller) notes. This feels like a secondary aim, more of giving oneself permission than a true constraint. In practice I've felt no qualms breaking this, and in fact I think it's impossible to define what a single idea is anyway.
A corollary effect follows:
Notes evolve over time; they're visible in all stages of development. W.r.t. coherency, depth, polish.
I initially found this wonderfully liberating. By creating a sandbox for work that was allowed to be in any stage of polish, I felt free to pour more of my ideas into it, worrying less about the artifact quality of each page.
But I'm wondering whether I may have gotten everything backwards, and at the same time, not gone far enough.
Digital Gardens
I'd started seeing posts brewing a few months back about the idea of "digital gardens." As usual with new ideas, I pattern matched it to being the same thing as something I knew already: Zettelkastens. Since I'd just started the garage so recently, I didn't think much more of it.
Then digital gardens resurfaced in my feed again, and I actually read a bit more about them.
I've come to realize that digital gardens put a primary emphasis on what is the secondary effect of Zettelkastens: the visibility of notes during all stages of development. Notes are posted whether they're rough or polished, and they're tagged with how developed they are.
As an aside, this brings up the corollary effect of digital gardens:
Notes' attributes vary, and authors embrace surfacing these metadata. For example, the intended audience, how polished the note is, and the dates of starting and revising the note.01
Digital gardens embrace the in-development note philosophy to the extreme: the whole website becomes a collection of work-in-progress notes. There is no longer an ontological distinction between the polished published artifacts and the little evolving snippets. All webpages are allowed to grow. The only difference between the two is an optional tag that labels the author's assessment of the note's doneness.
Once I actually understood this, I immediately wanted to turn my website into one.
I had told myself that my garage notes would grow and evolve. Either enough of them would grow and link together that they'd become fodder to write a full piece from their ideas, or a note itself would evolve into a state I could share. Then I would promote the note to a legit post and feel comfortable sharing it with others.
But this never seemed to happen. Notes stayed as notes—low friction, fun to write, but isolated into the sandbox corner of my website. And normal posts kept being as they had been: painfully laborious to write and edit, usually taking weeks or months.02
Could the digital garden be the solution to my woes? I could transform my entire site into growing posts, all visible in their work-in-progress glory. It would take some ontology reshuffling, but it could remove the biggest friction barrier to my posting. The pursuit of quality, forever present and long paralyzing… could it be vanquished by making it a first-class citizen?
The Problem with Digital Gardens
My issue with digital gardens is that I've never enjoyed reading someone else's.
When I first visited Maggie's site my immediate thoughts were:
Holy shit, what an incredible personal website, I love the design and the philosophy, I can't wait to read more of it.

Oh god, I can't figure out where the "real" content is. I'm running into bits and fragments everywhere. I'm never going to wade my way through this.
The only way I ever ended up reading an article there was the old fashioned way: a finished, fully-polished one that was shared directly in a social media feed.
The blessing of digital gardens—low friction to authorship—becomes its curse: gardens are overgrown. Because all stages of developing posts are given equal treatment, there are too many of them to figure out what's worth looking at as a reader. Even if you can technically filter by polished posts, you have to (a) figure out the website's conceptual framework enough to understand that you need to do this, and (b) figure out the author's homegrown terminology for what "finished" is, (c) figure out how to apply this filter, if possible. The garden becomes a swamp.
It reminds me of Gwern's webiste, which pioneered digital gardens before the name existed by the sheer exhaustiveness of its self-linking, metadata, and visibility of draft posts. When I encounter Gwern's website, I like it on principle, but it's completely exhausting to try to read it. You quickly encounter a fractal tunnel of self-links, outer-links, references, tags, footnotes, and articles within footnotes.03
Checking out other gardens, they seem to behave more like my garage—Zettlekasten-y notes, isolated from the heavy lifting of longer blog posts, which (the blog posts) live in a separate, featured section of the website. The little notes themselves… well, click around a bit. They're not for you, the reader. They're for the author.04
Digital gardens, then, sacrifice the reader's ergonomics for the author's. Do I want to make my website like that?05
Shed The Links and Tags
The other opinion I now have is that the obsession with interlinking (from Zettlekasten) and tags (from digital gardens) doesn't benefit the reader, and doesn't actually benefit the writer either.
Self-linking to other ideas you wrote feels like it should be good. Insert analogies here to the Internet or the brain. I was sold on it too. But this is another thing that sounds good and falls short in practice:
For readers, myriad self-links increase the cognitive load of trying to read a simple article. You quickly feel lost in a to-do list the page has thrust upon you of doing the work of diving into the related points. This gets even worse if the links aren't self-links but outer links (to other websites), especially if the other website is also a digital garden.06

For writers, your brain is already doing this. The moment you think of the connection to another idea due to your writing, you've done the work. Your webpage doesn't need to do this in its structure as well. (It doesn't hurt that it does, but it doesn't actually benefit you.)
For tags, I totally get the appeal. I love organizing things, and I love any chance at imposing order over chaos.
But as a reader, I not only don't care that someone put programming, reflection, naval-gazing categories on their blog post, but it even distracts me as I always wonder… why? You are a programmer running a blog where you write about programming, I'm never going to click on your "programming" tag. From years on the web, I can probably count on one hand the number of times I've used those tags, and it was always for the novelty of it.

As a writer, I think tags—like links—don't help your thinking or process. I've even found the opposite on my own website. Since I came up with tags, it now adds micro friction to my writing if an essay falls in multiple tags, or doesn't fall into any tag, or if I start suspecting the tags are actually a hierarchy, or maybe even worse don't fit in a clean hierarchy. Sure you can make a full nested-tag hierarchy and allow pages to have multiple tags. But who, exactly, is benefiting from this obsessive labeling? It might be satisfying, but it's busywork. Tags don't exist. Topics don't exist.
I can potentially see the value of a couple other digital garden metadata, like "intended audience" or "doneness." But I think those are only for the author. A reader will form their own opinions of those attributes whether or not you tell them yours.
What To Do, Then?
I'm not sure.
On one hand, I want to embrace change and allow all posts to be like the garage. I know doing this will lower the barrier for me to start more pieces I want to write. Plus, I love the metaphor of gardening, because running a website involves so much maintenance (design and infrastructure) besides just creating content. It's a good mindset to be in.
On the other hand, I fear this is an exercise in denial. The real scarcity is the attention of others. Making a higher volume of lower quality posts won't get more people to read what I write.07 If it gets me to write more, and then, through practice, I produce pieces of higher quality, it's worth it. But, to counter that point: high quality writing comes from rewriting:
But rewriting is hard. It is torture. Since one measure of rewriting progress is words eliminated, I often joke that I write for free but charge for eliminating words.

But rewriting is the only kind of writing that counts. If you aren't rewriting, you aren't developing as a writer.
And rewriting is the whole thing that takes so much time in polishing longer posts. It can't be avoided by planting a bunch of seeds. You have to do the work to grow the big trees.
---
Ultimately, personally, I think the decision should be: what helps your process? Writing out the above critique helped me better understand the implications of digital garden design choices. I still feel encouraged to adopt them. My gut feeling is that the kind of people who benefit from digital gardens are people I can relate to: those with a high baseline desire for organization, and who fear showing work that's not up to their quality bar.