Apr 18, 2022
Porto
Port, Pastries, and an Amazing Park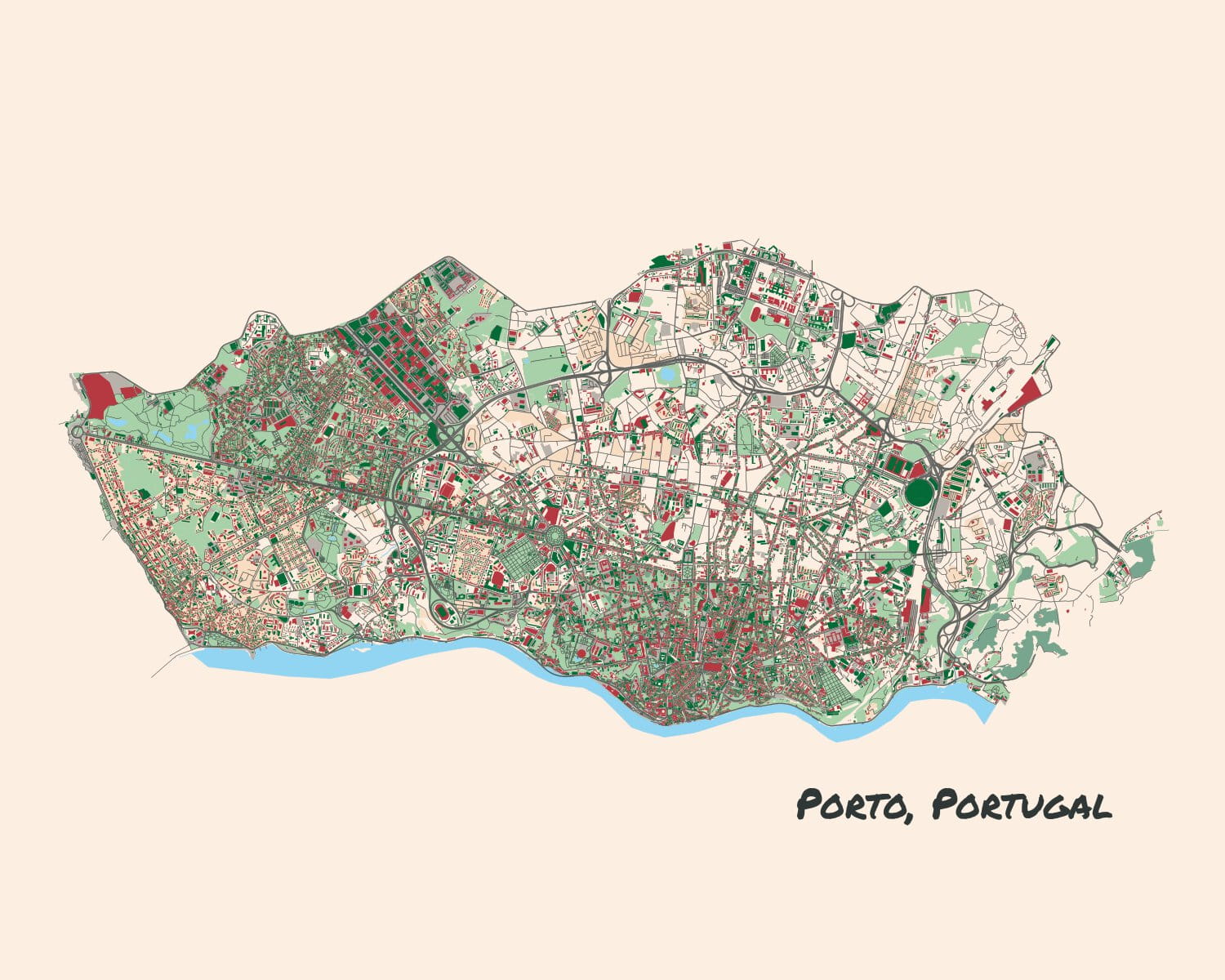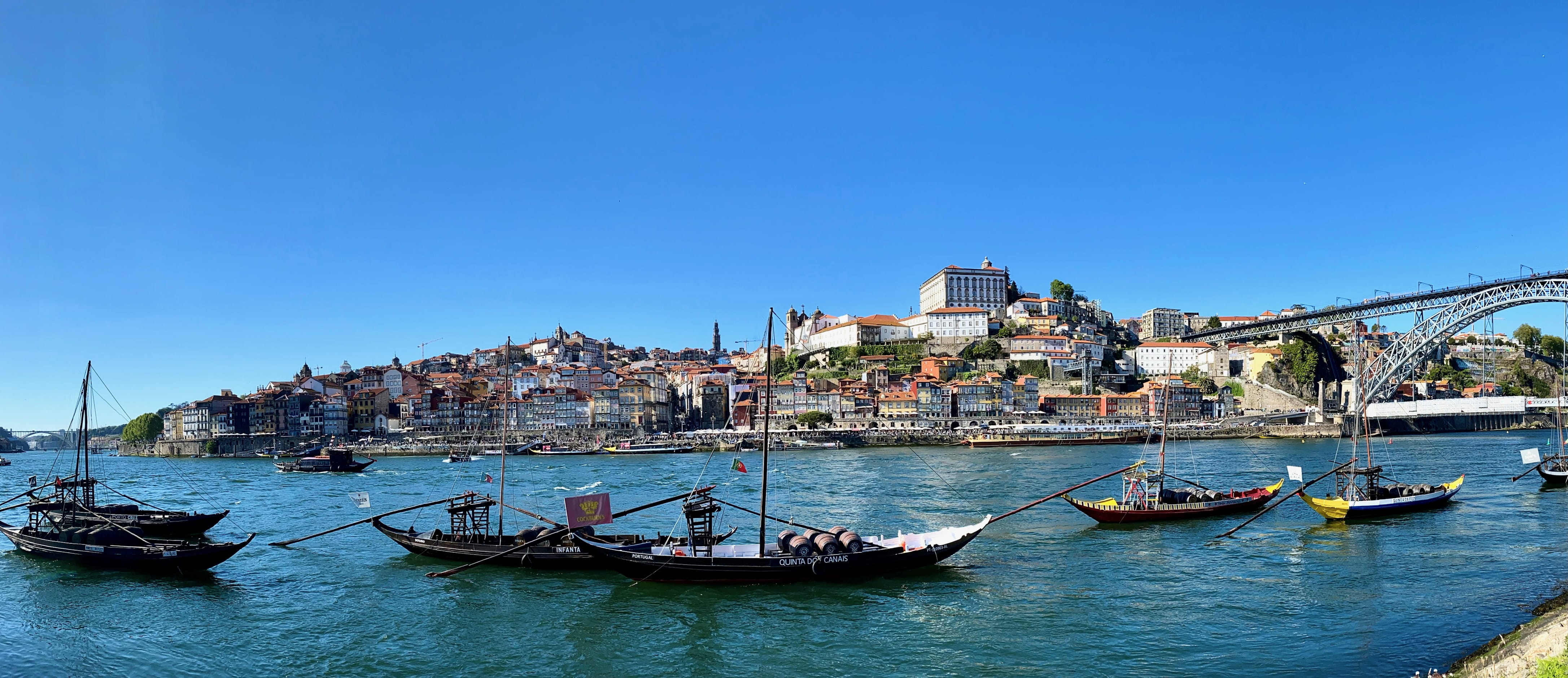 Porto was, like Lisbon, completely flooded with tourists. But its bigger streets and more open public spaces left us more breathing room. (Usually.)
Port
Permalink to "Port"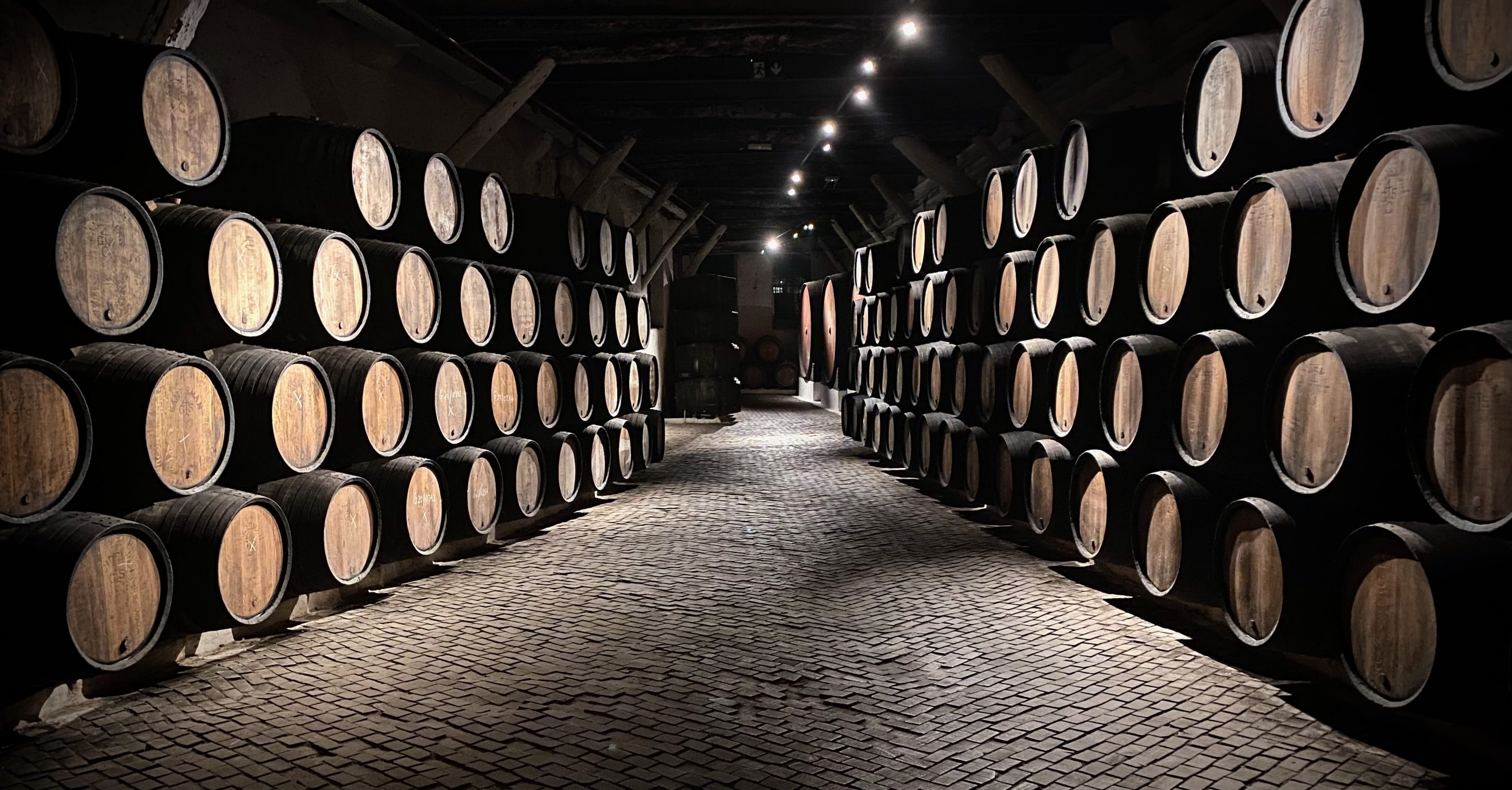 Port, where wine's fermentation is stopped early by adding a bunch of brandy. Sugars remain (it is sweet), and of course the brandy is there too (it is strong).
Kinds:
White (from white grapes) — nice as port and tonic, meh on its own
Ruby (red, some oak'ing) — drink with cheese, meat, chocolate
Tawny (brown, super oaked) — spiced and oak-y, as digestif, or w/ salted cheeses or baking spice desserts
The differences in oak'ing were, surprisingly, easily visible. Small barrels provide lots of surface area for tawny ports to be super oaked up. But for ruby ports, they use these gigantic wooden monsters so less is in contact.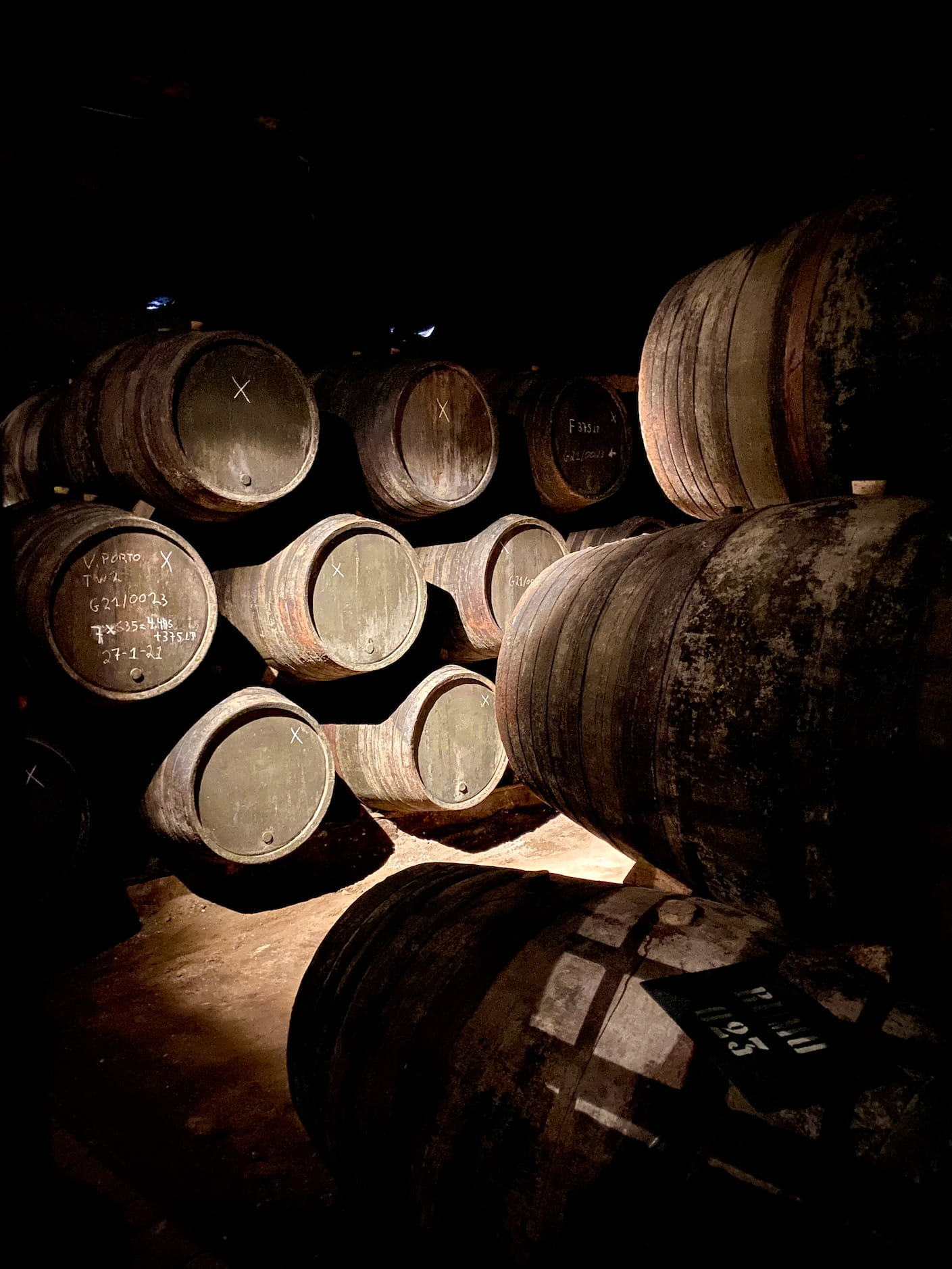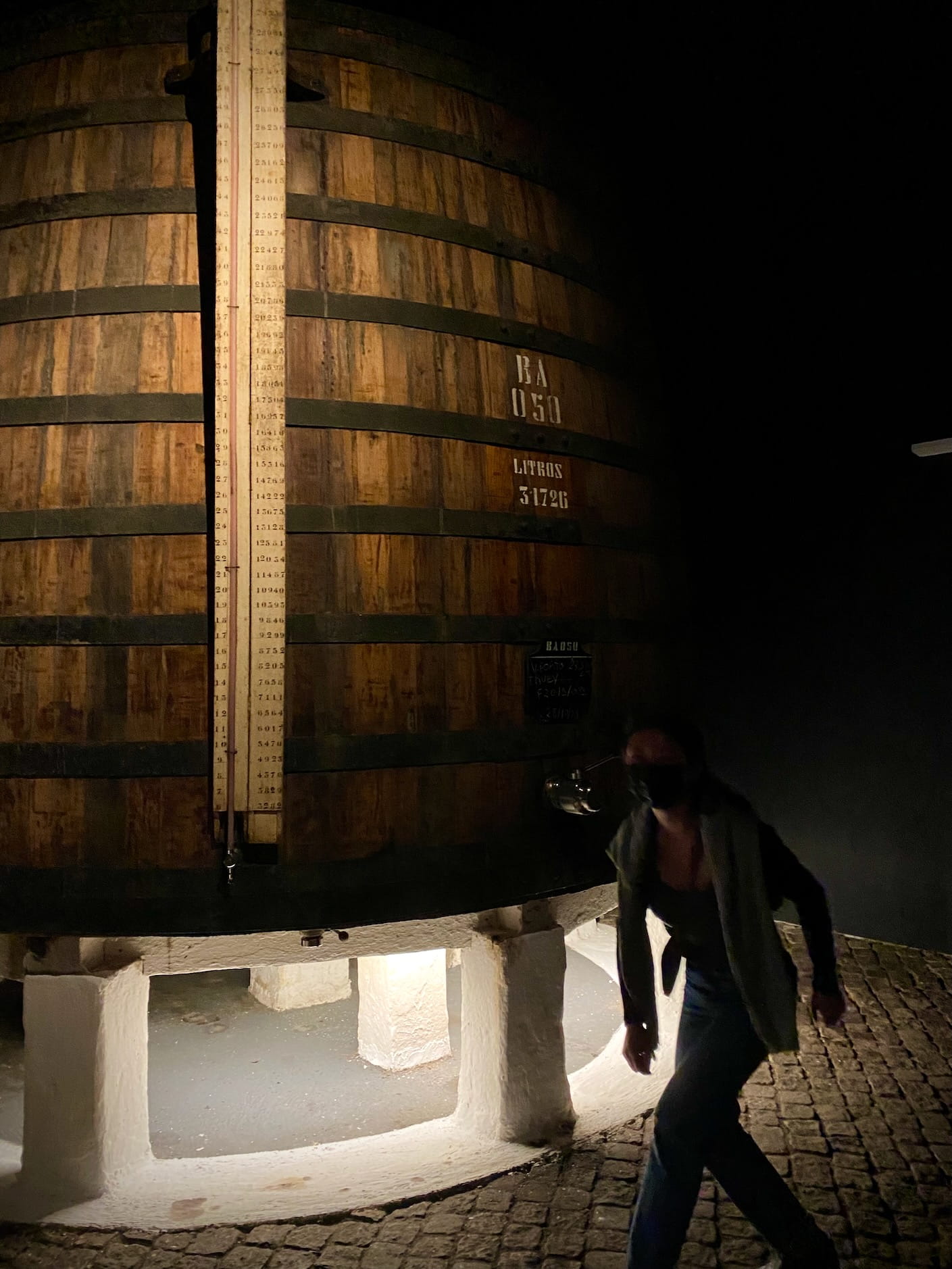 Port's export history was rooted in some entrepreneuring English guy, and even now almost all the main brands (e.g., Sandeman, Taylor) are British names. Huh.
Anyway, here I am doing what an anonymous source has termed my "crazy eyes," attempting to put my considerable schnoz to good use in one of those funny glasses.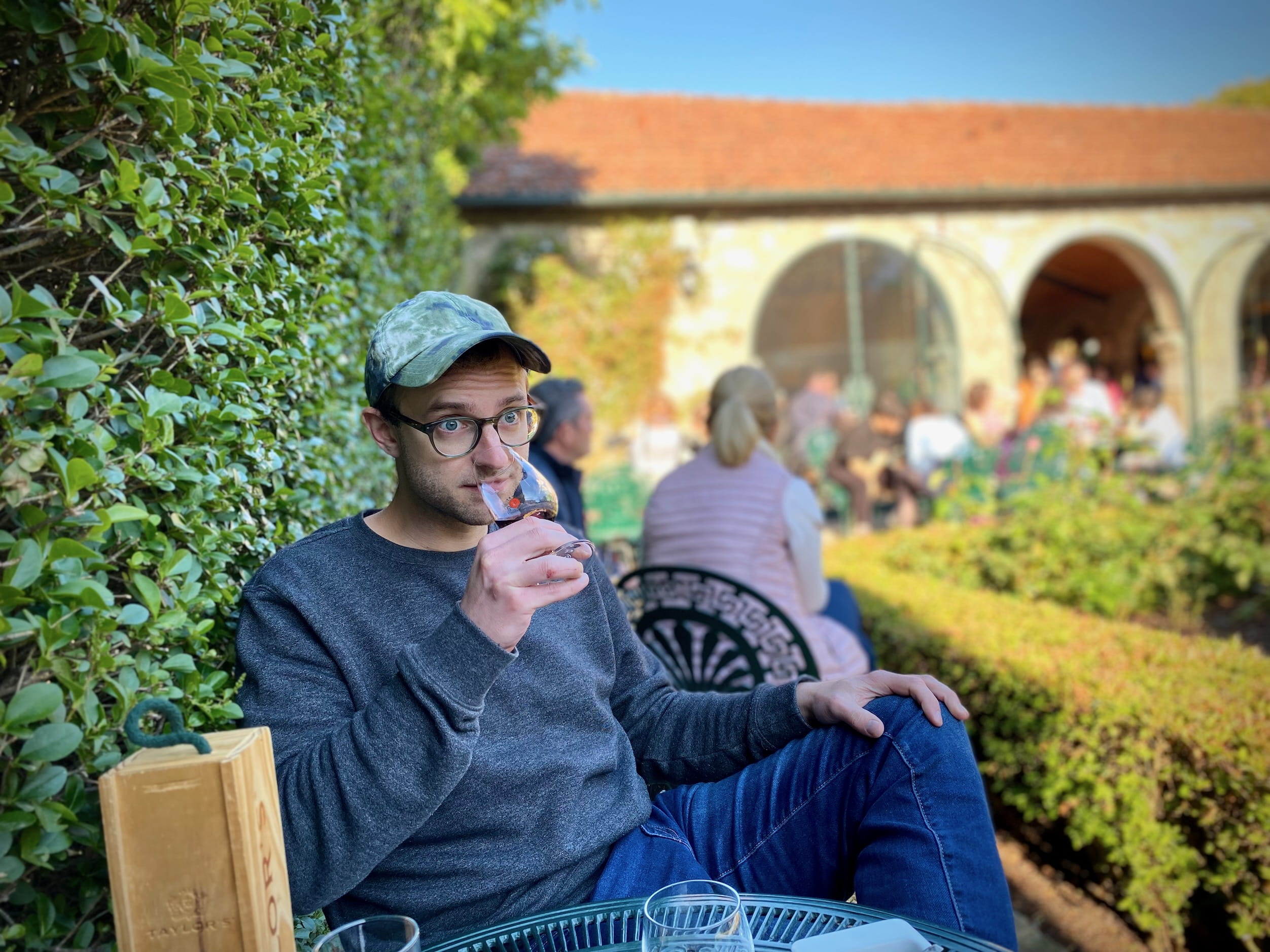 Pastel de Nata
Permalink to "Pastel de Nata"
These egg tart things are quite good for $0.35 the grocery store, or absolutely unbelievably stupidly heavenly delicious for $1.05 at a boutique like Manteigaria.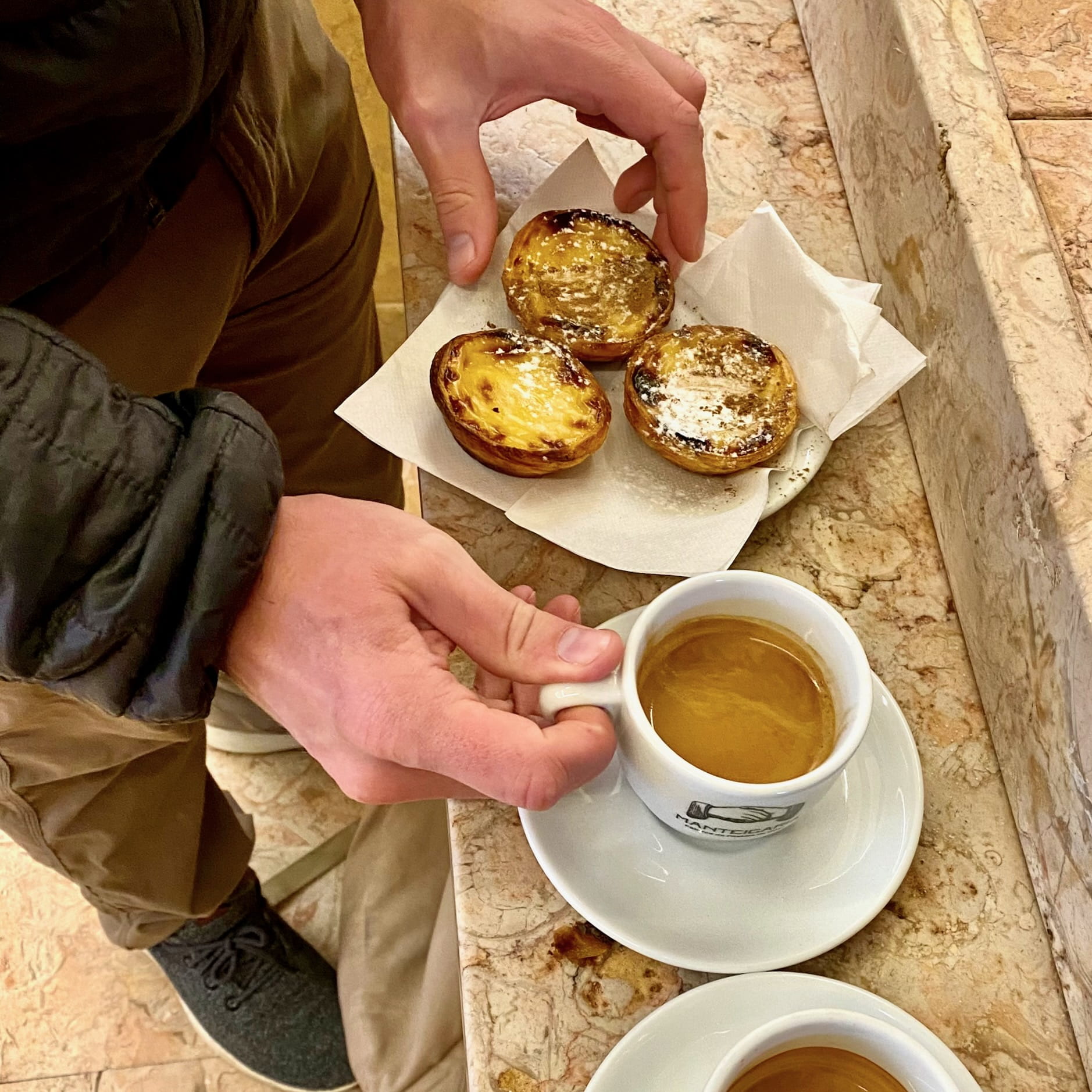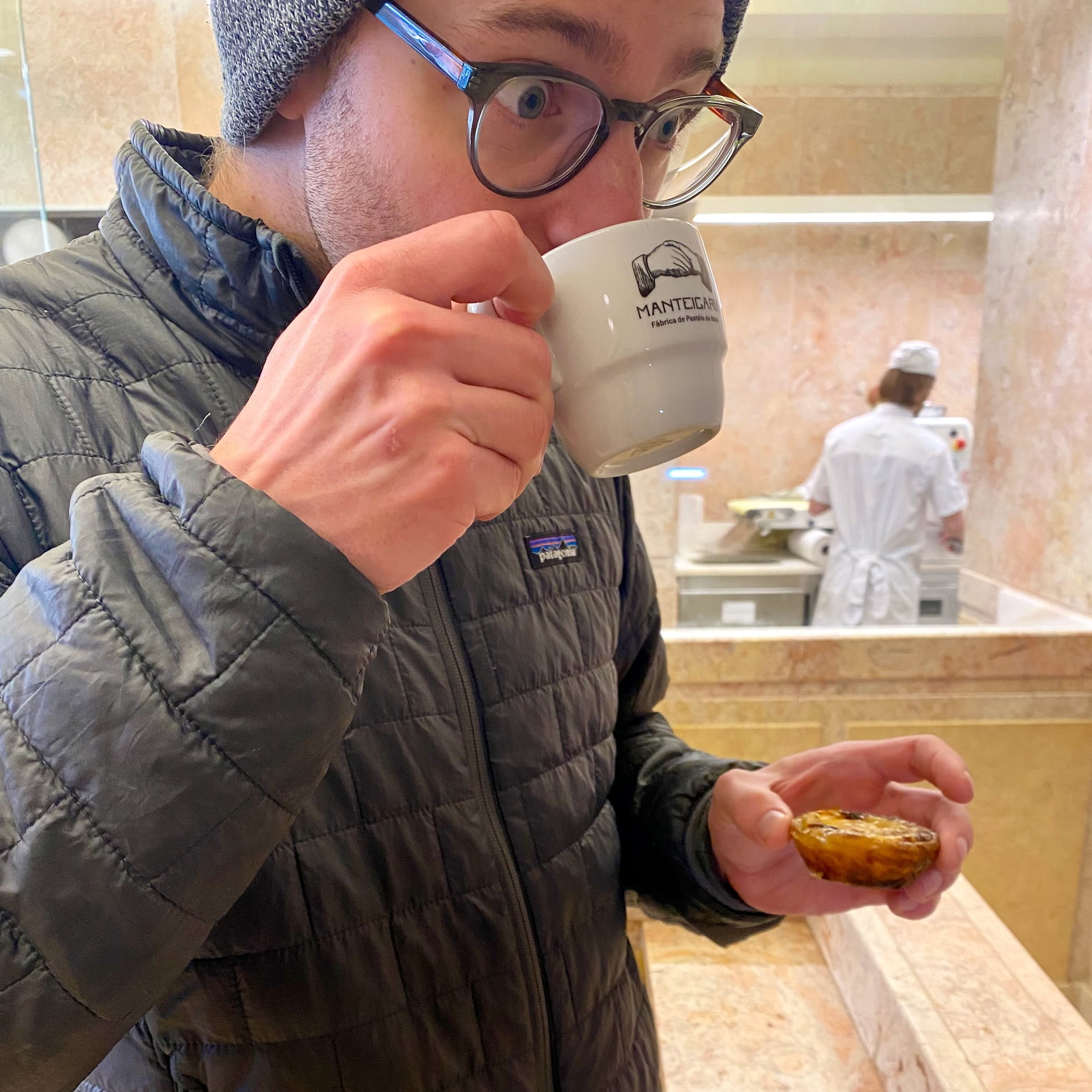 Park
Permalink to "Park"
New favorite park on the planet, Parque da Cidade do Porto.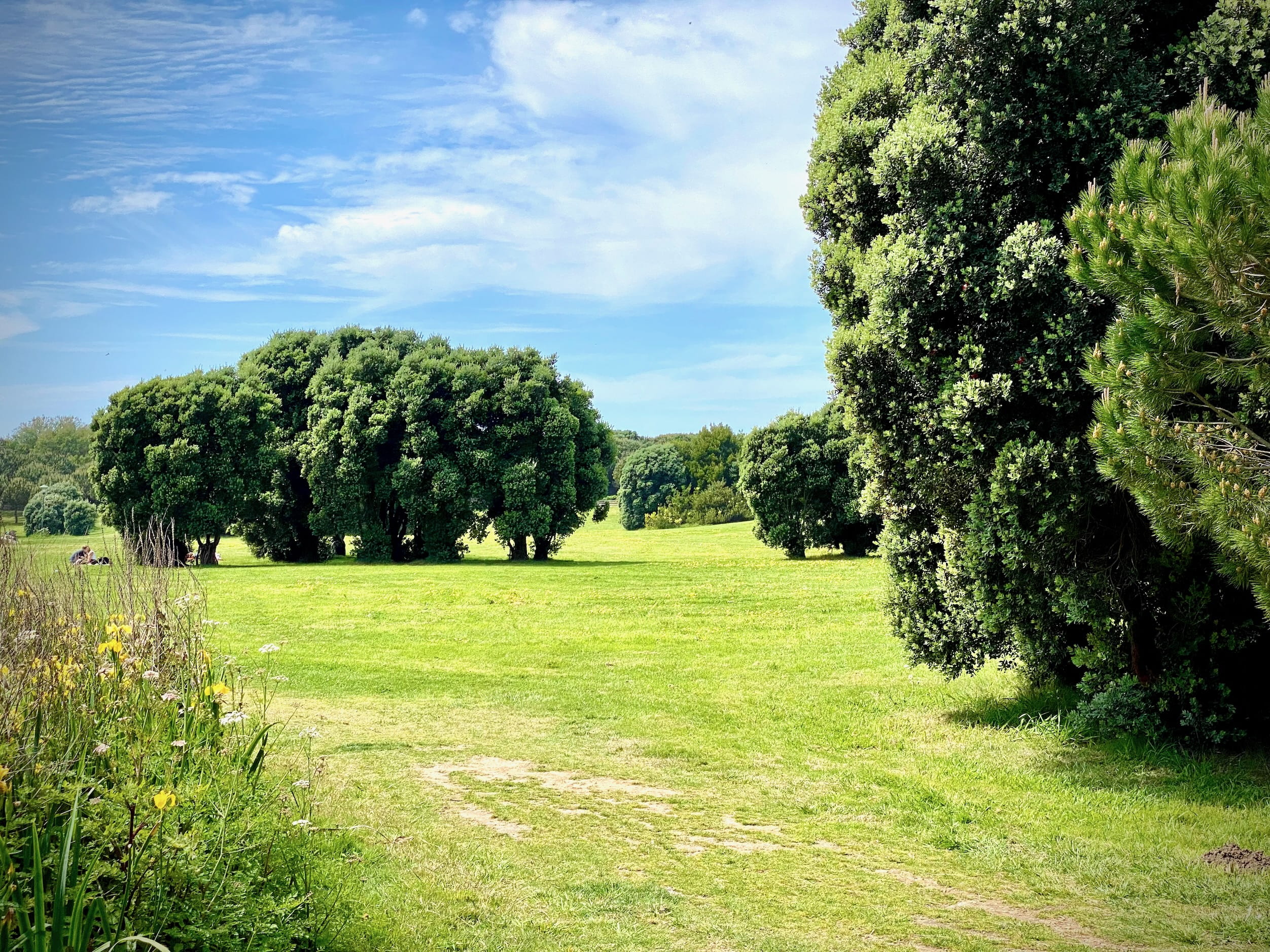 This might have been a "water in the desert" situation after being packed in with hoards of tourists and cars in a gazillion cobblestone streets for two weeks, but damn if this place wasn't amazing.
Ponds, fields, wooded areas, paths, overlooks, shade, sun, quiet, and space.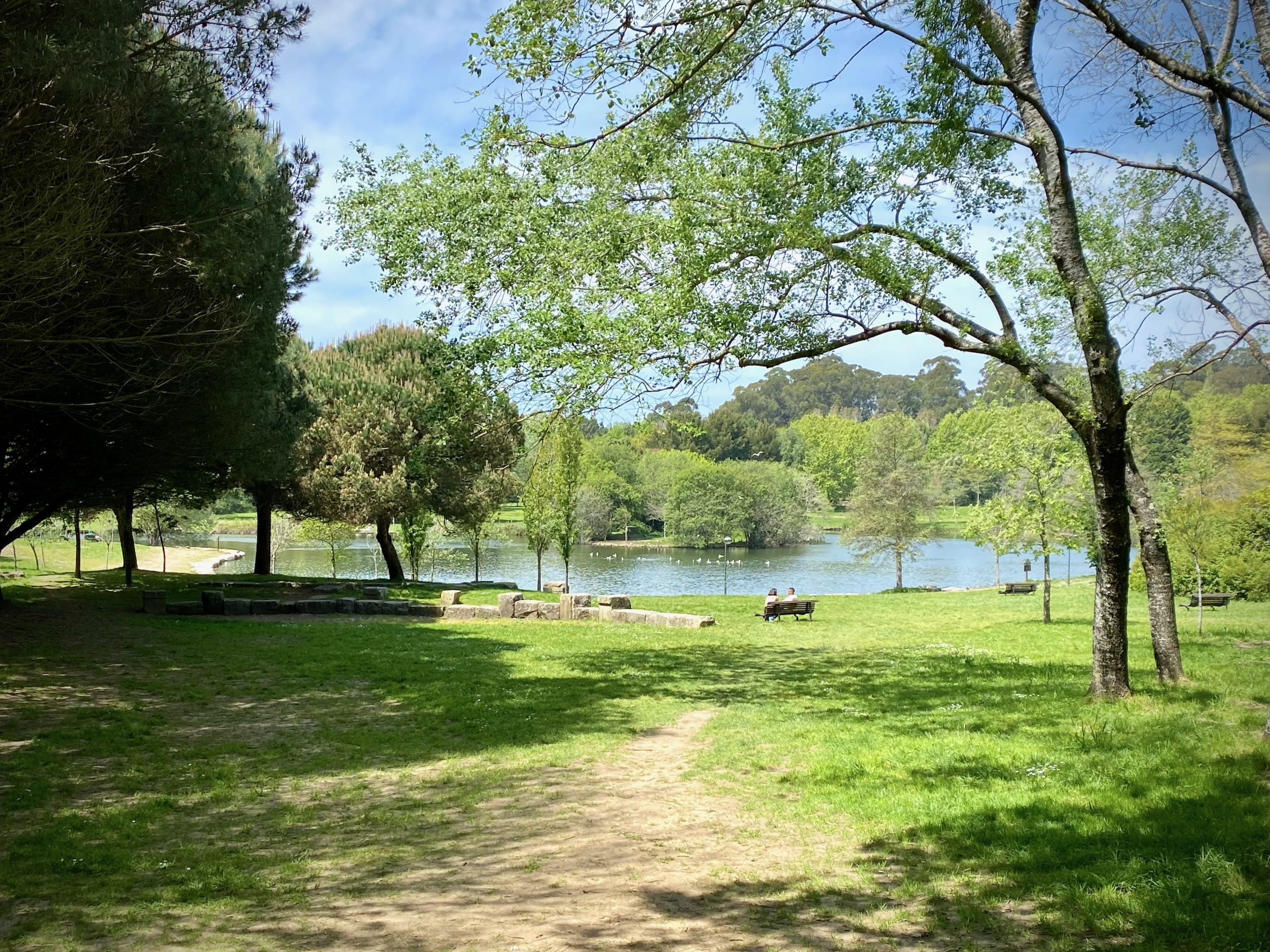 One funny but clever thing I saw were these stone chairs, specifically angled to create separate groups: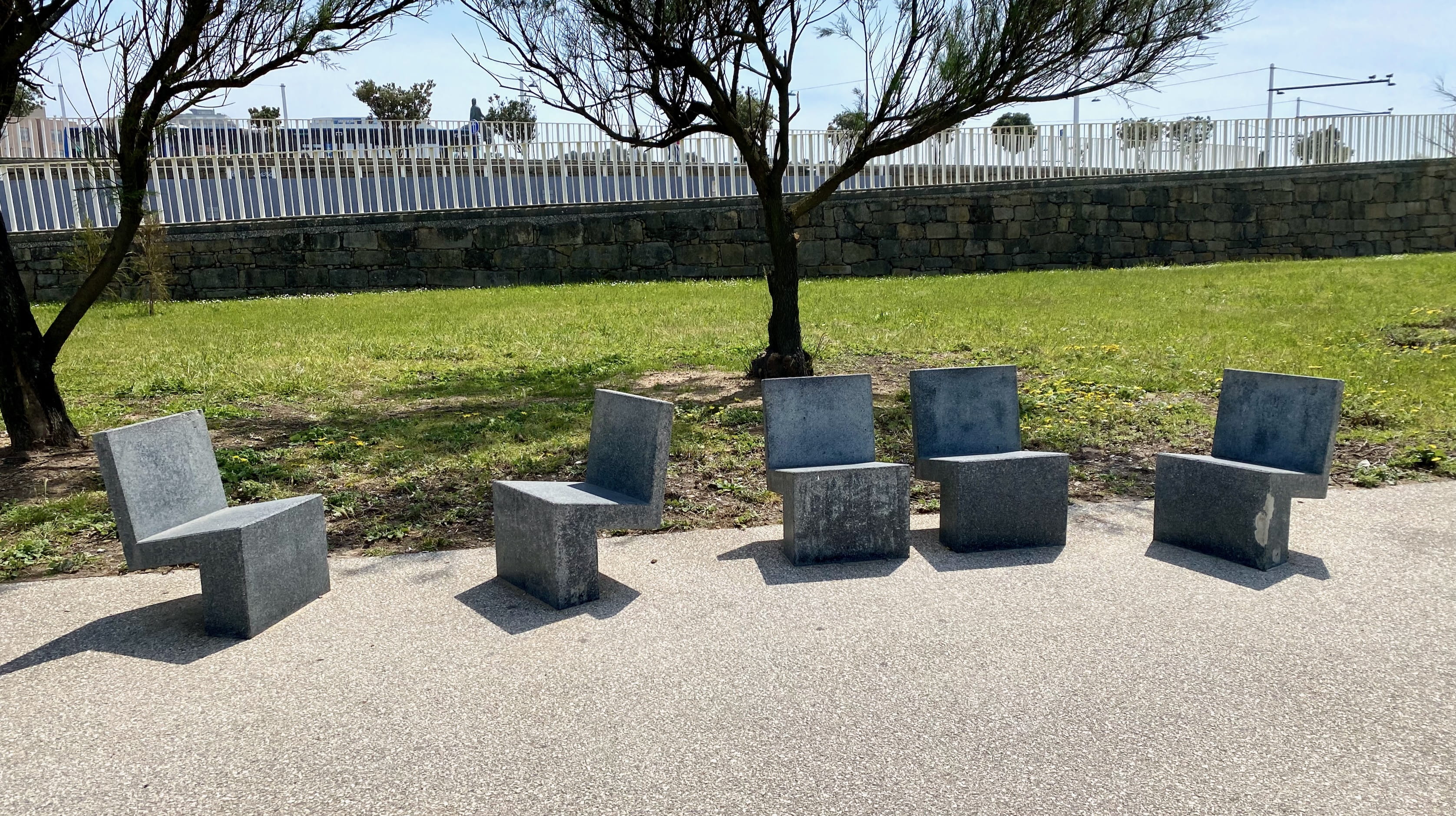 At the end of our walk through the park, we ended up at a beach / wharf.
I like walking to places in cities that people don't usually go. Even if there's nothing remarkable there. It feels like, ah, finally, now I can get a taste of what some part of life here is actually like.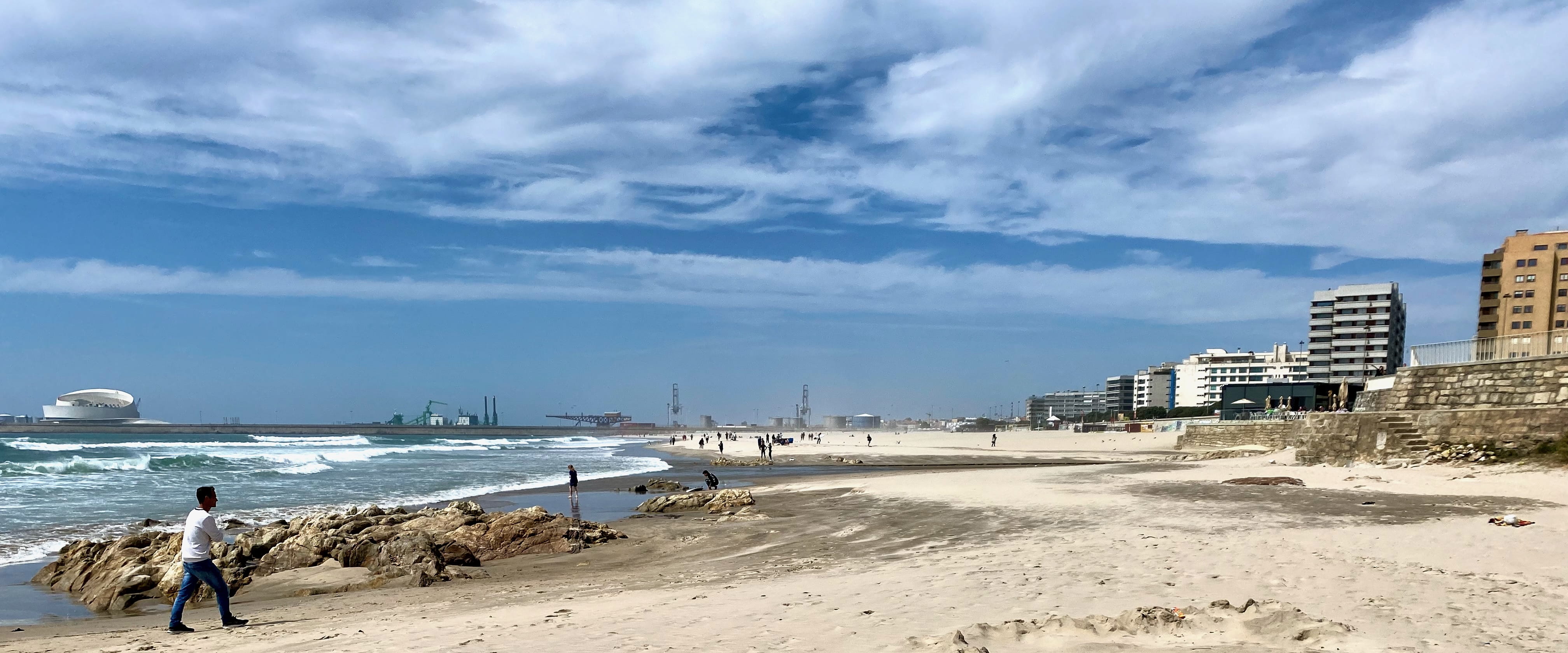 Chama
Permalink to "Chama"
One of our absolute highlights was this restaurant our friends Chris and Amanda recommended to us called Chama (often styled CH🔥MA; still a mystery to me).
The owner made the whole restaurant feel like one big party: giving speeches and making jokes to everyone, and having us pass a bottle of their homemade grappa between tables. It's a set menu, and it's shockingly affordable.
The food wasn't "gastro" (i.e., teensy portions, unidentifiable), but instead it was everyday food, sometimes with interesting twists, cooked extremely well. Plenty of courses.
I only have pictures of our drinks, which were both creative and quite good.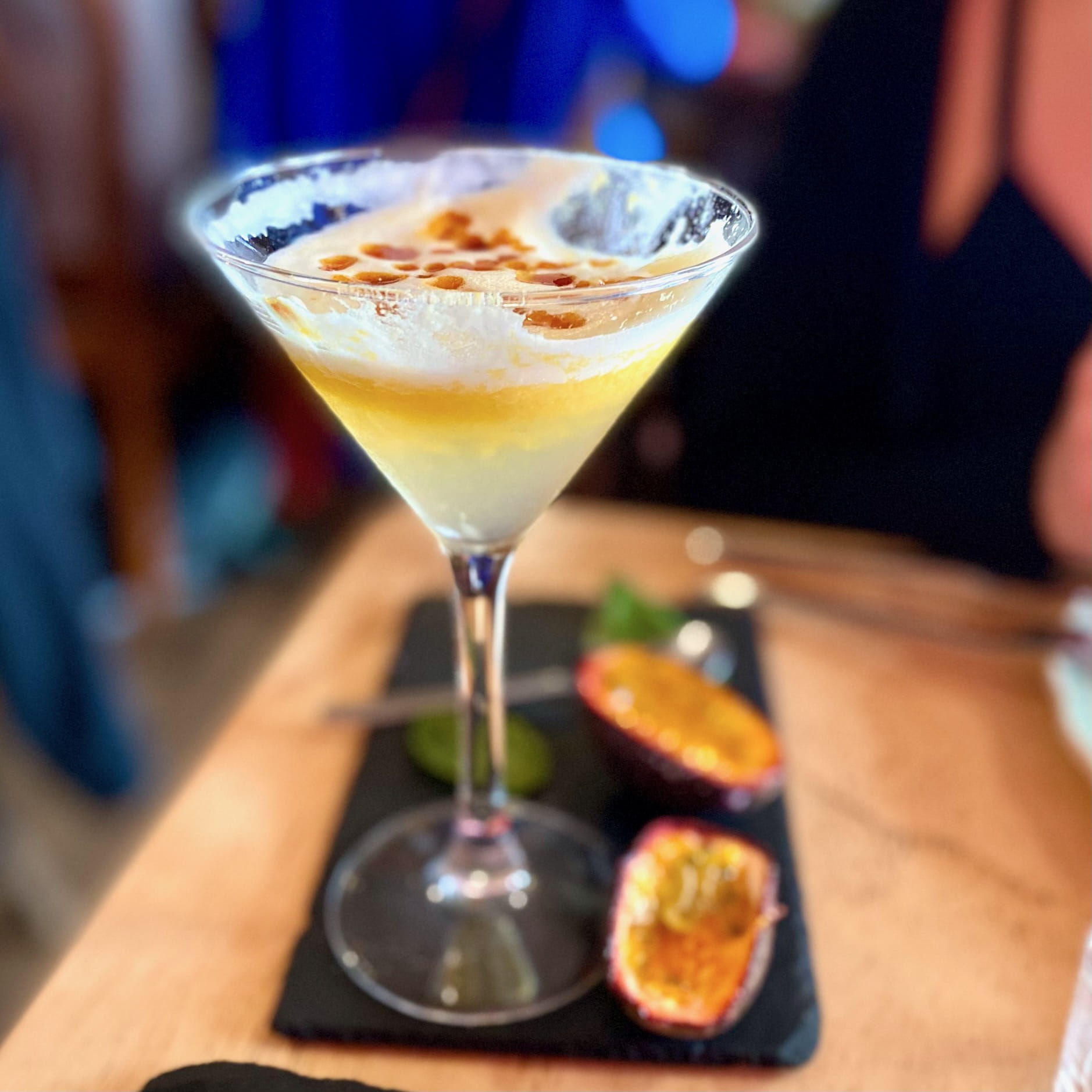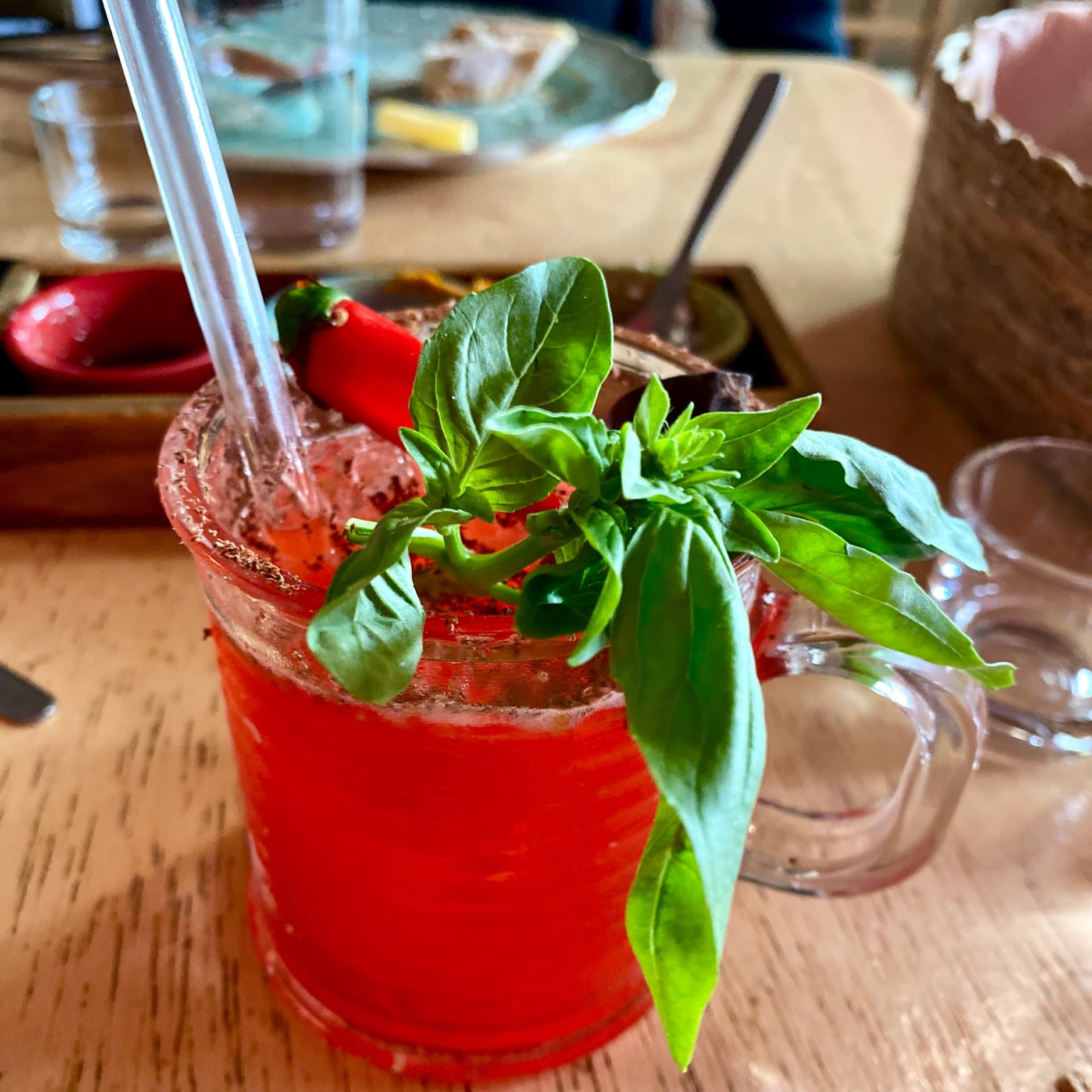 If you ever visit Porto, this is my one recommendation. You do need a reservation.
Cobblestone Collection
Permalink to "Cobblestone Collection"
I have discovered that cobblestone is a genre rather than a thing. Behold.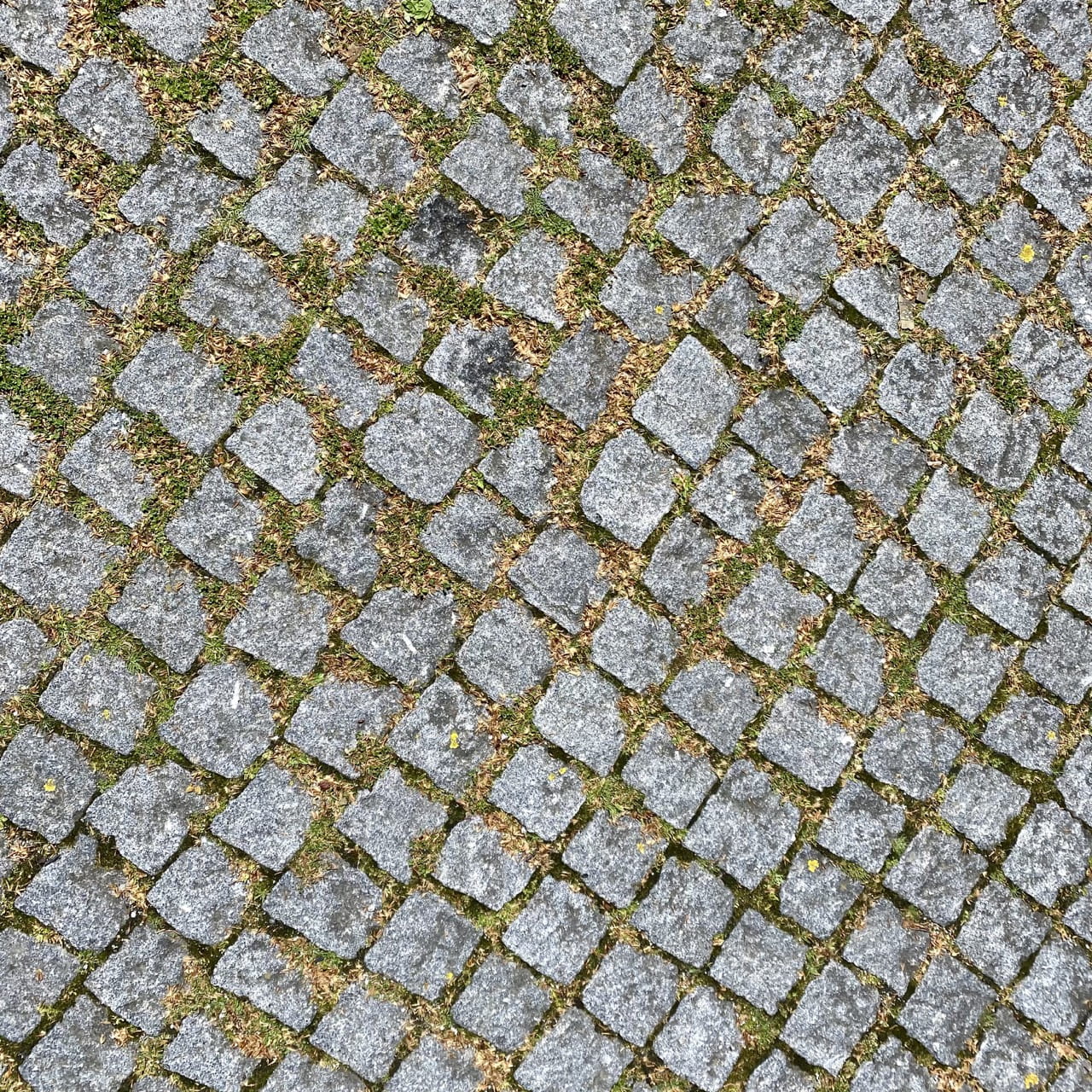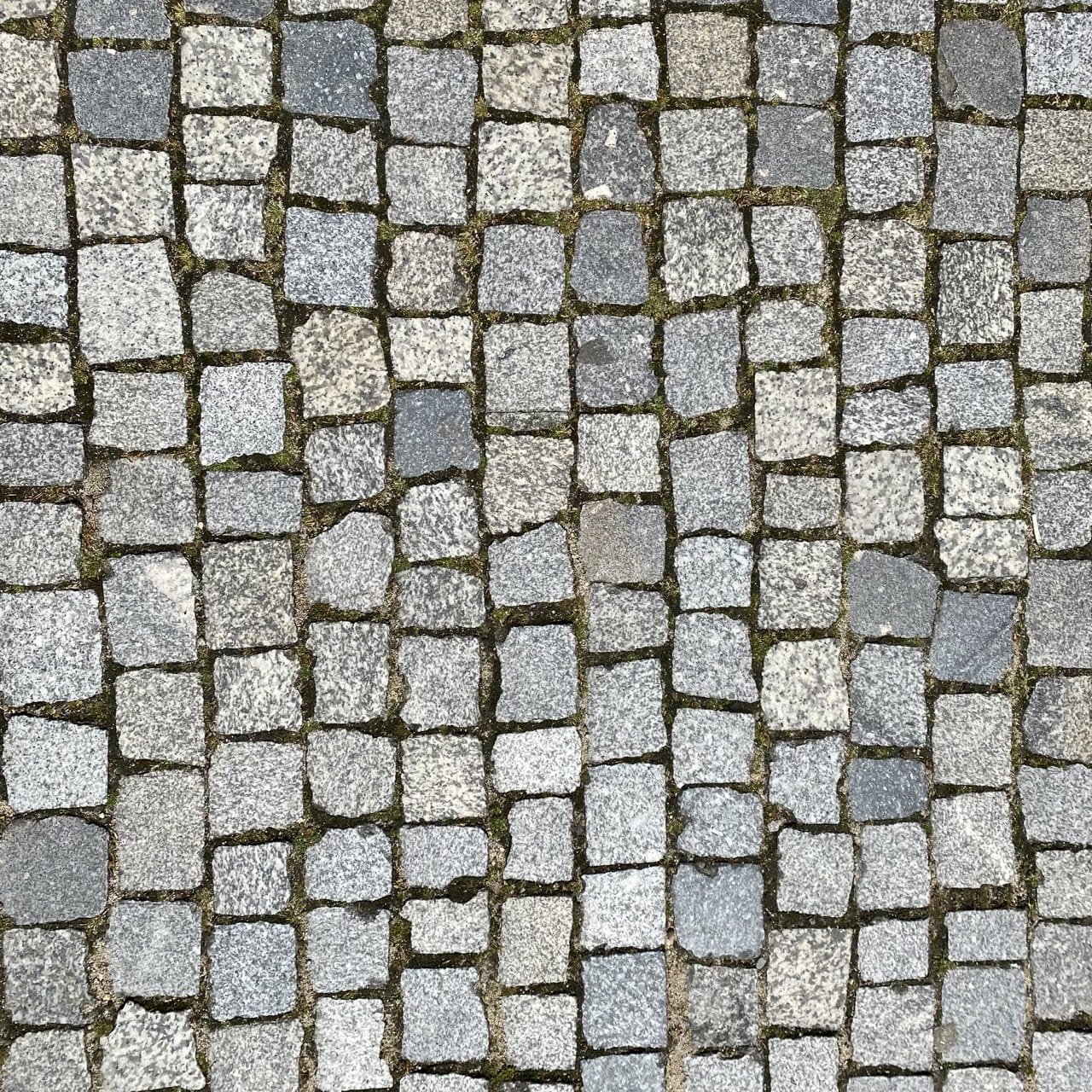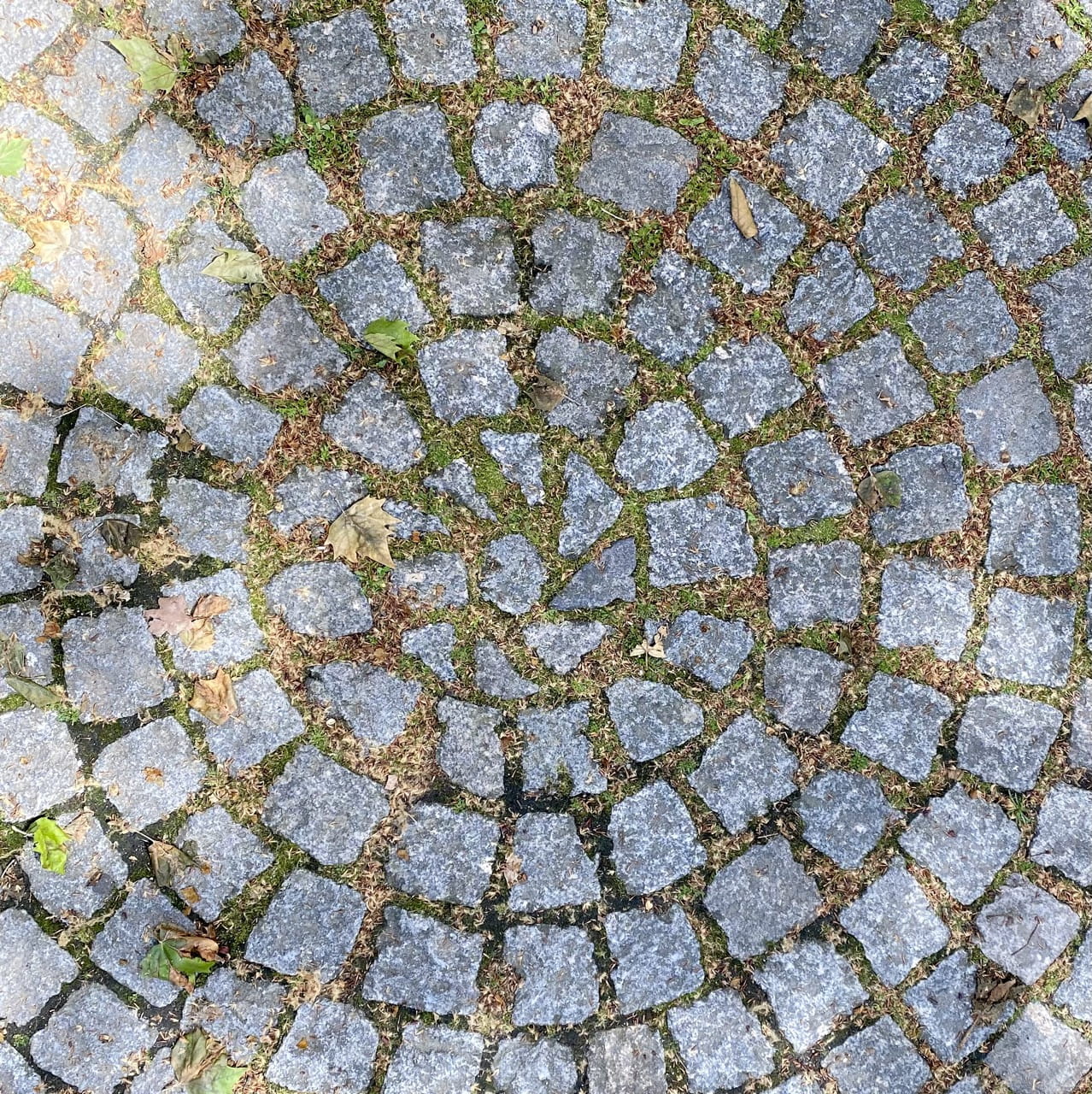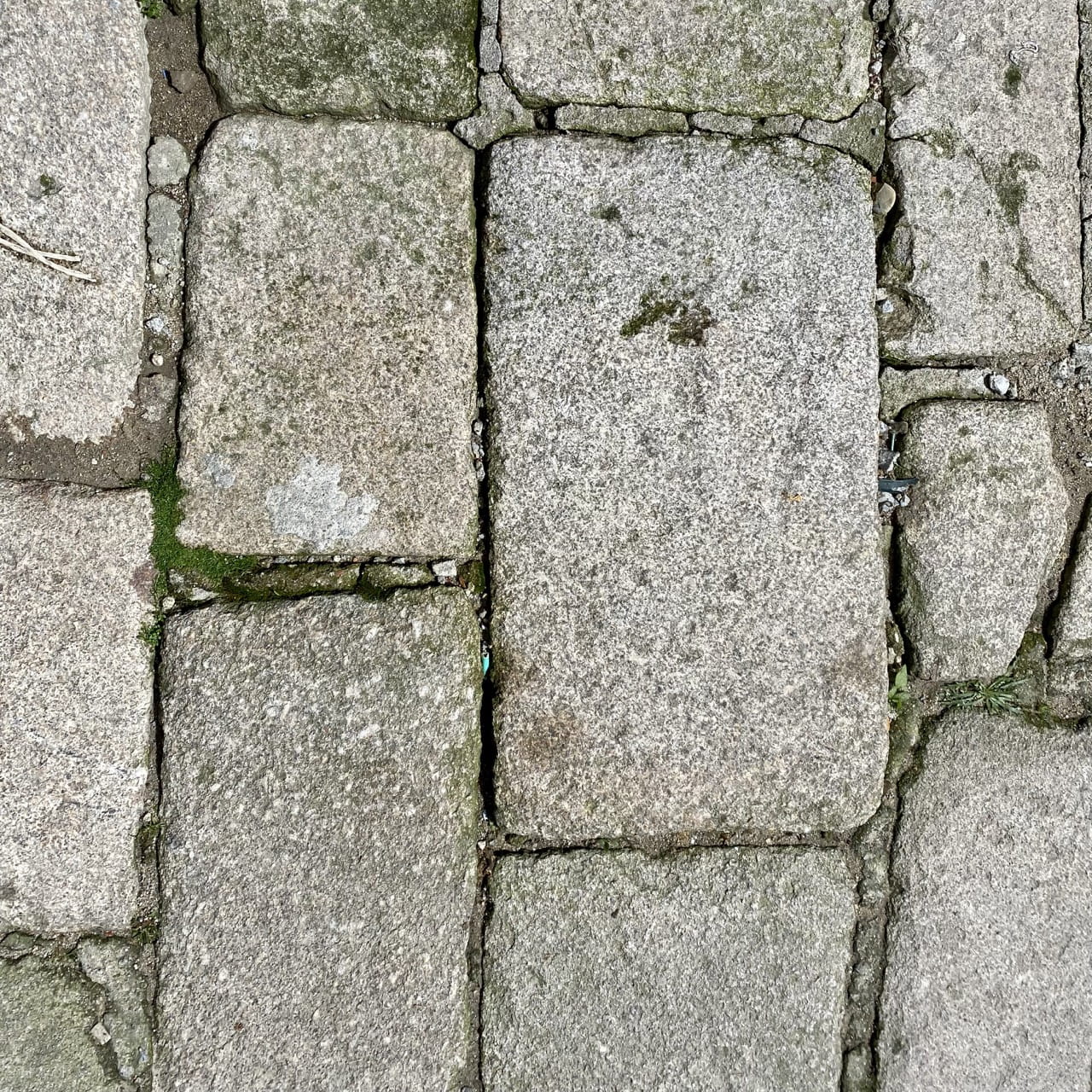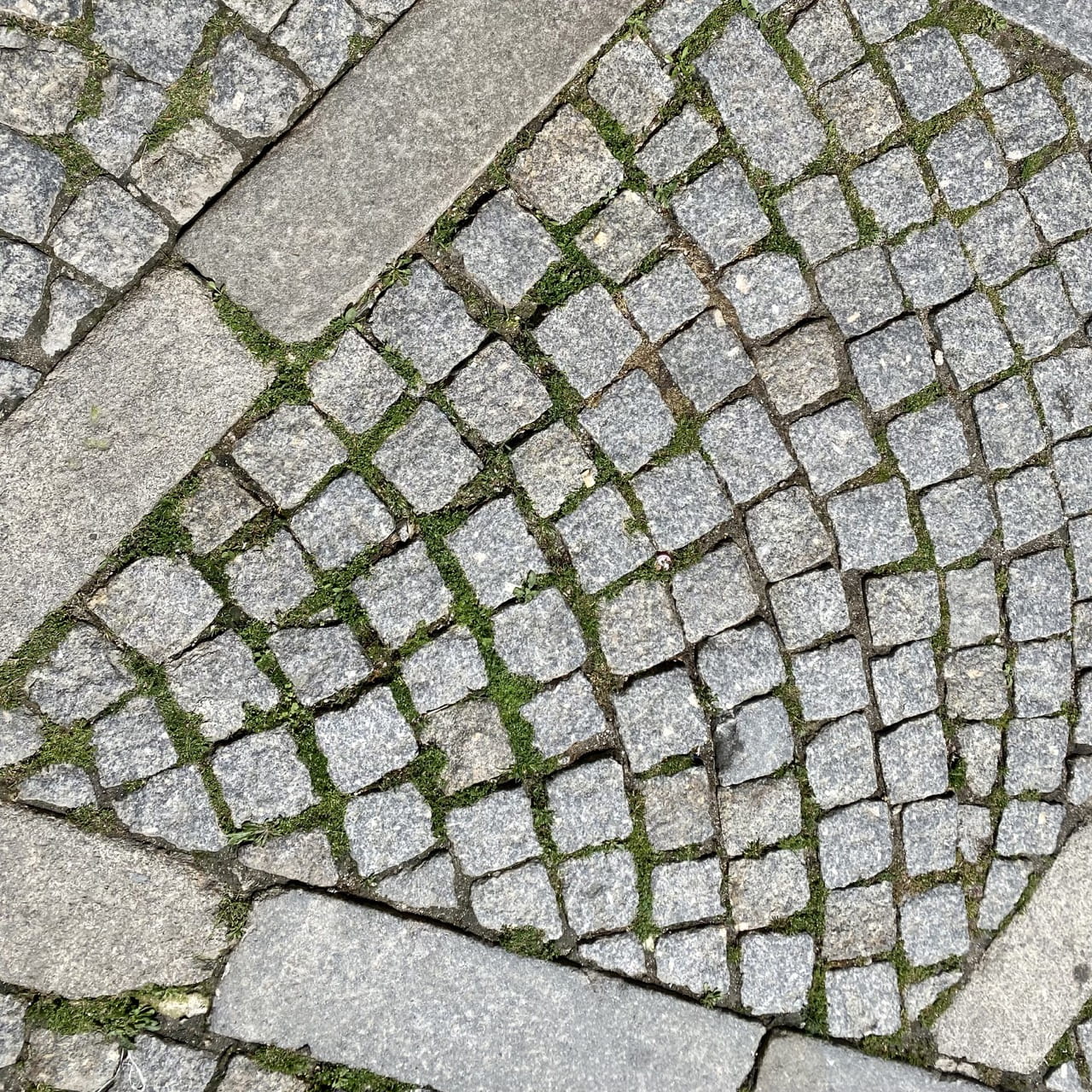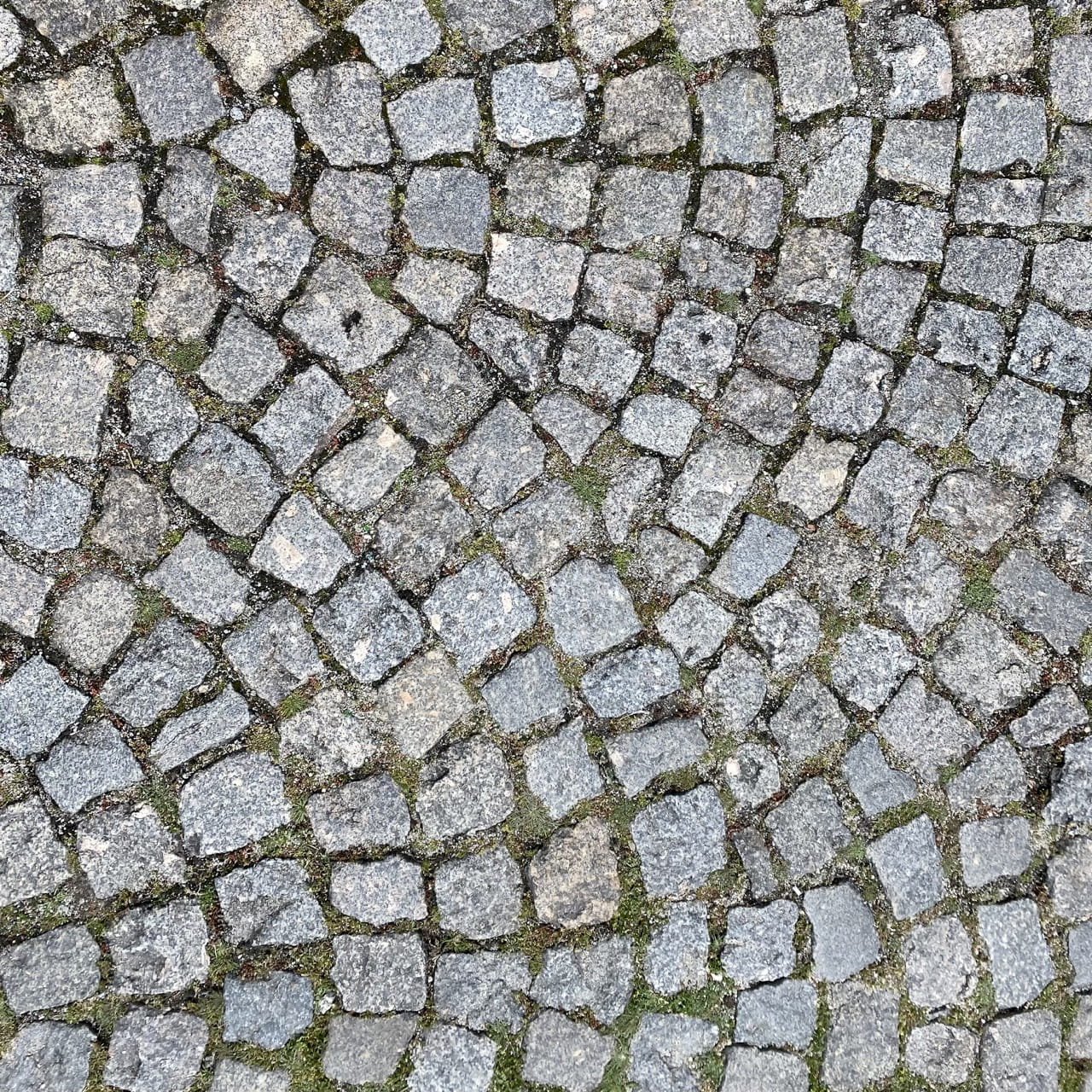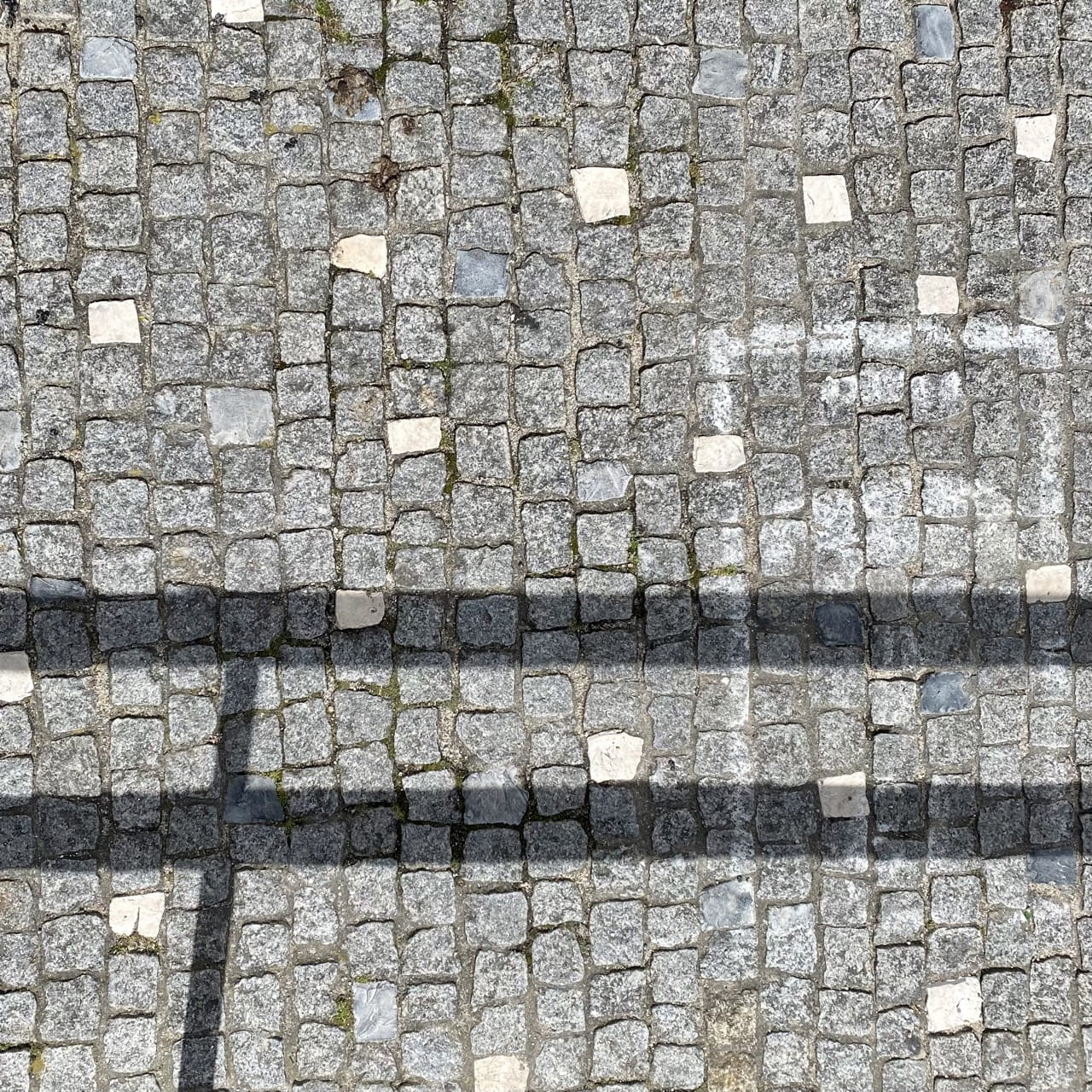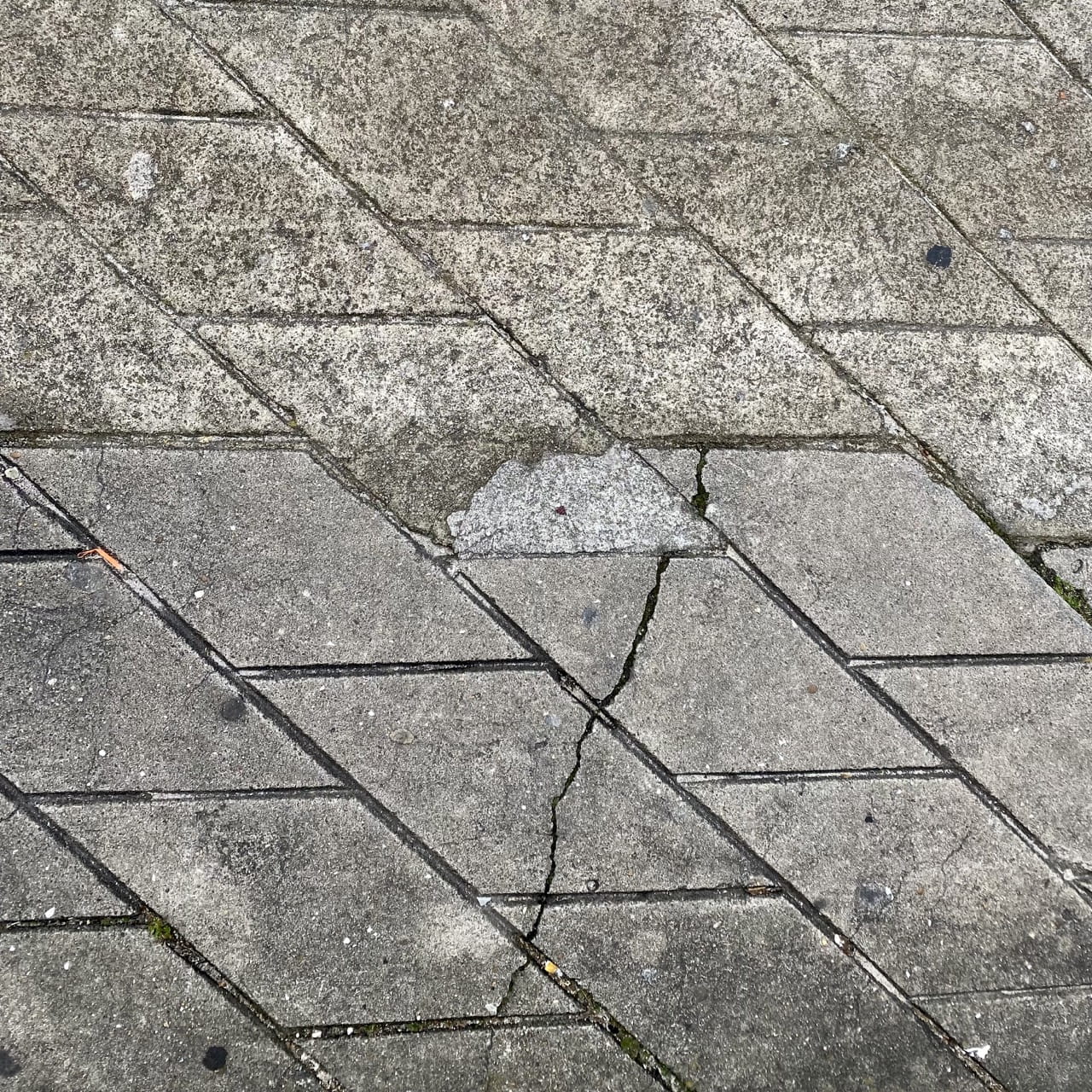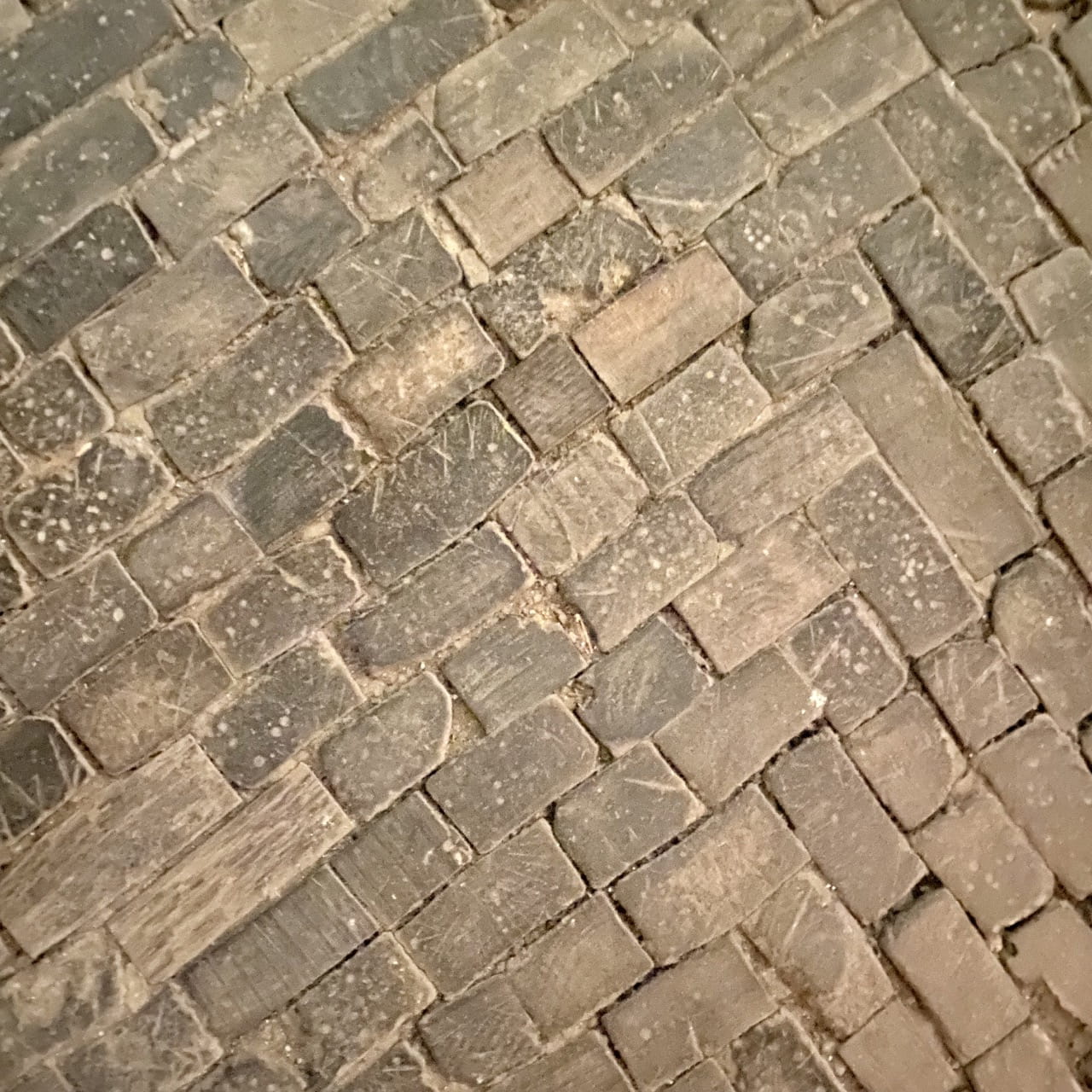 Cat
Permalink to "Cat"
Here is a feline I found.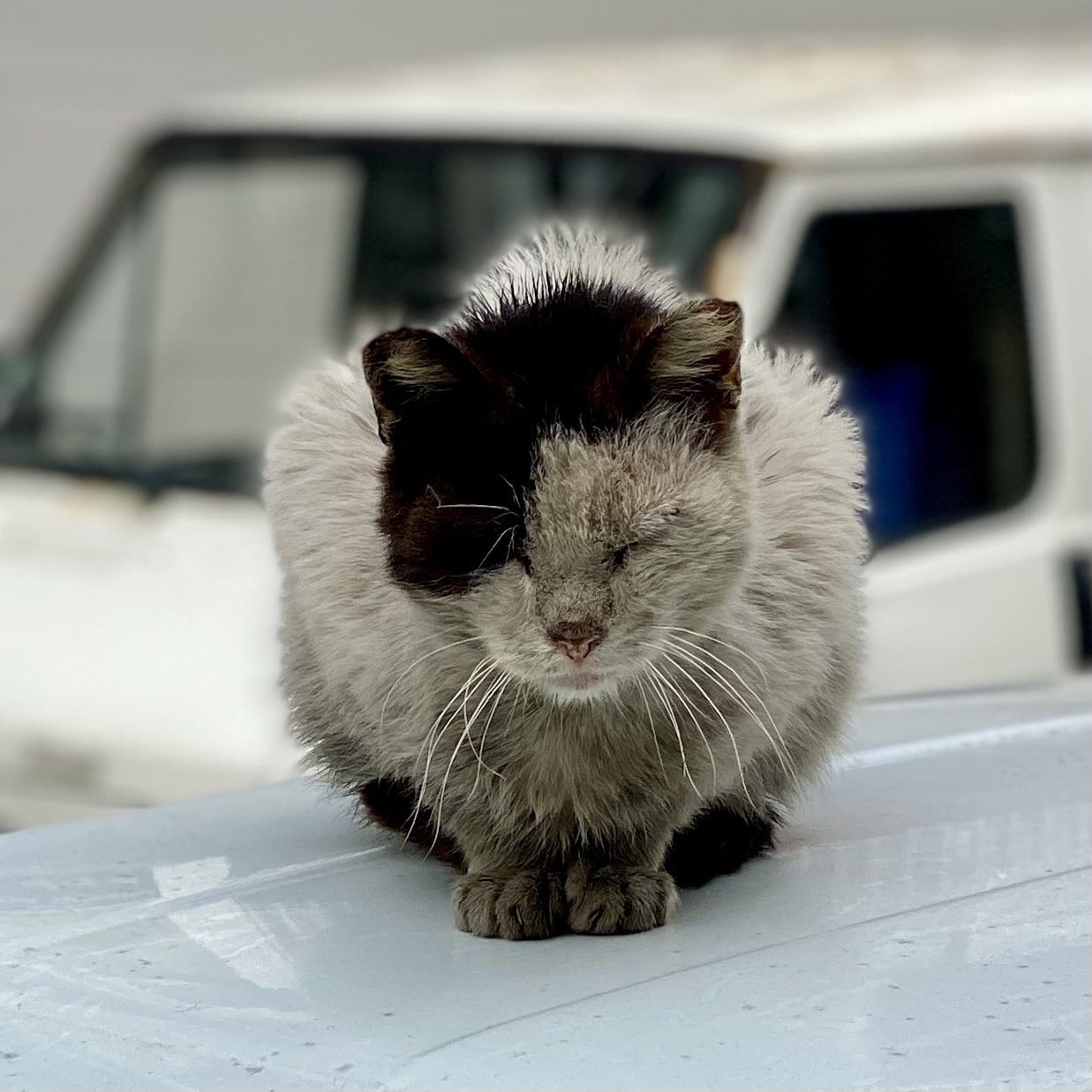 Tiles
Permalink to "Tiles"
Beautiful tile work in Portugal.