May 7, 2022
Peneda-Gerês National Park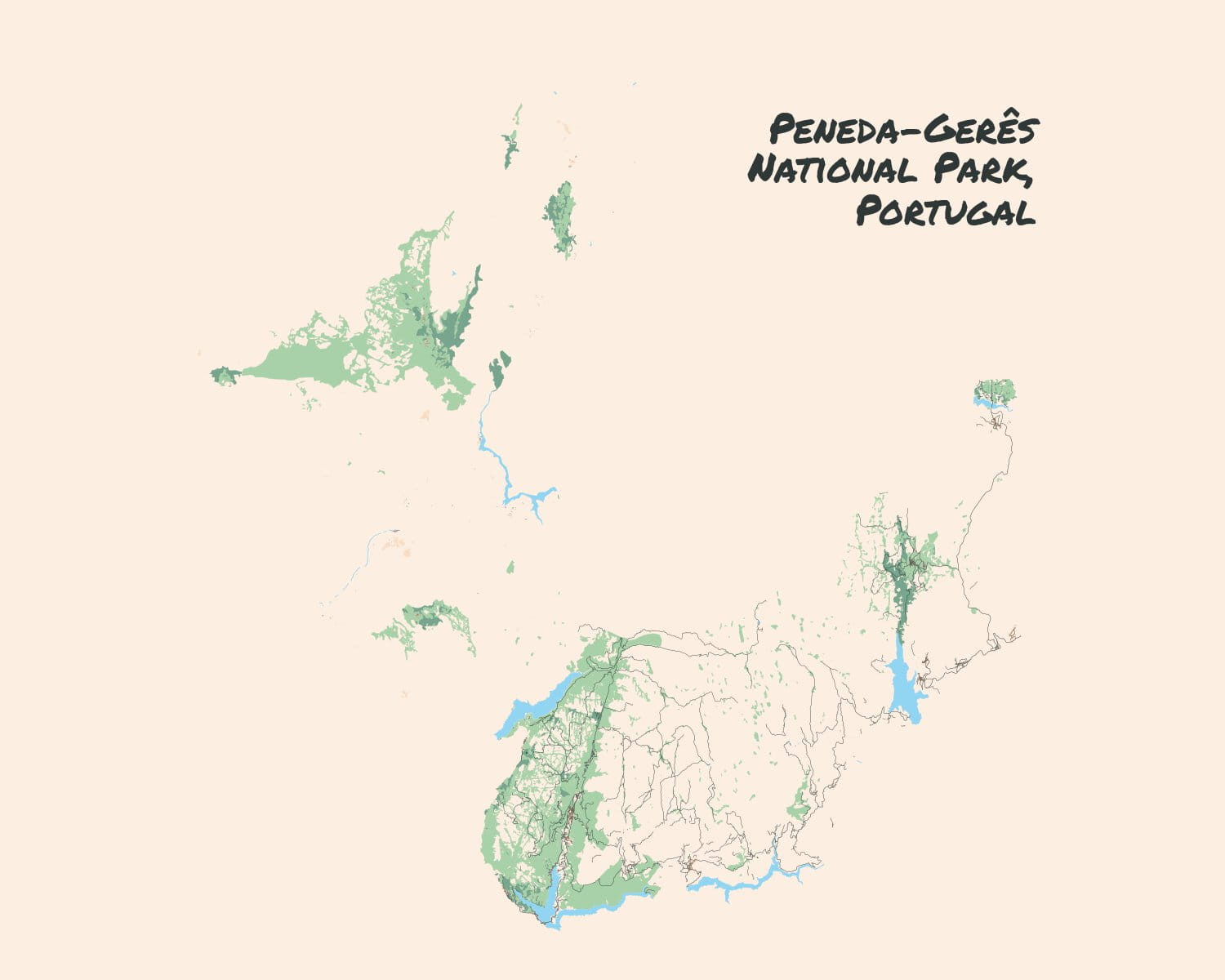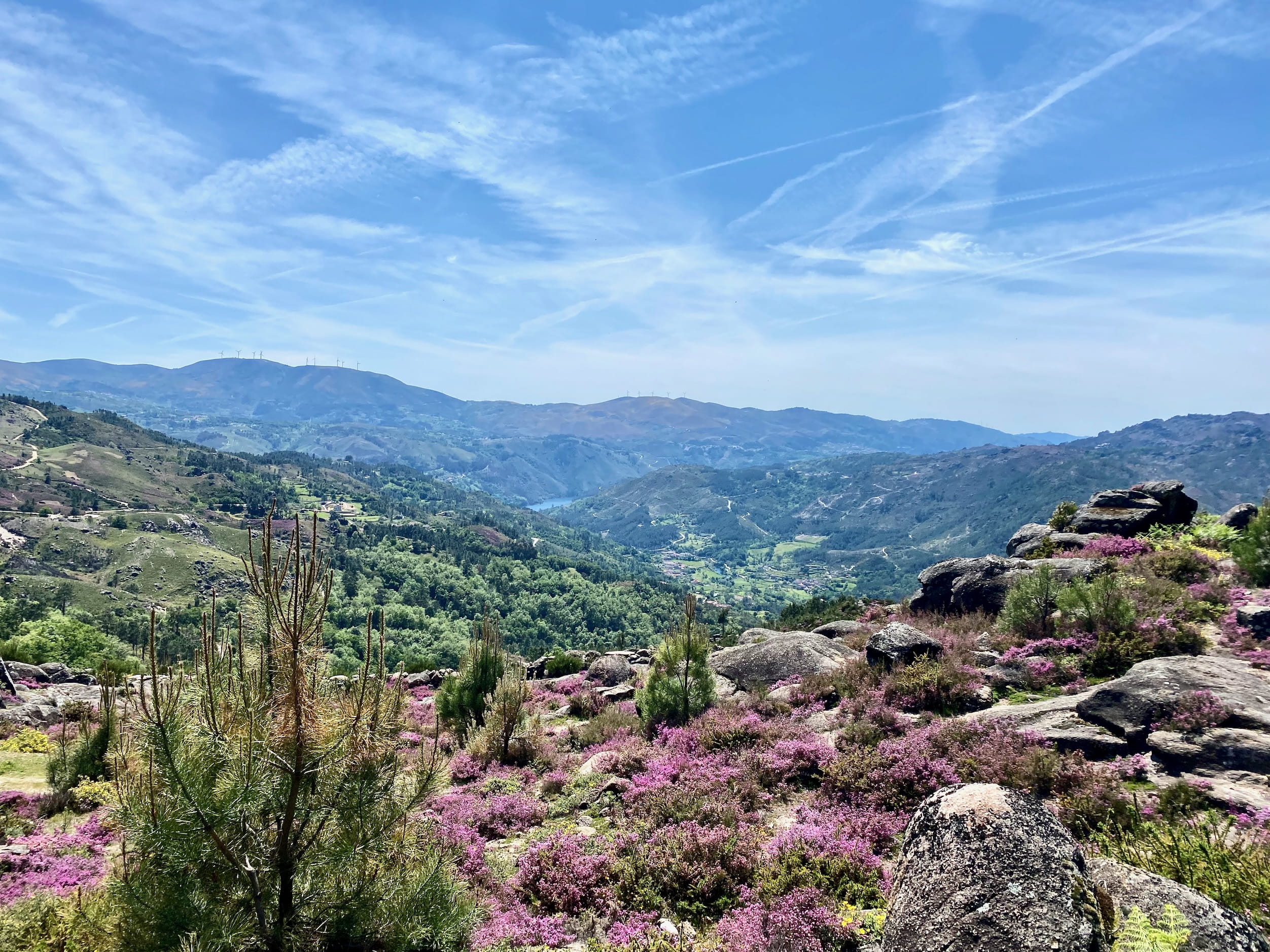 Second big day trip from Porto. Also couple hours way, north / northeast. Pretty park, might be the big nature reserve in Portugal. Seems like hiking's not big here? If so, shame—pretty country.
Strong heather presence.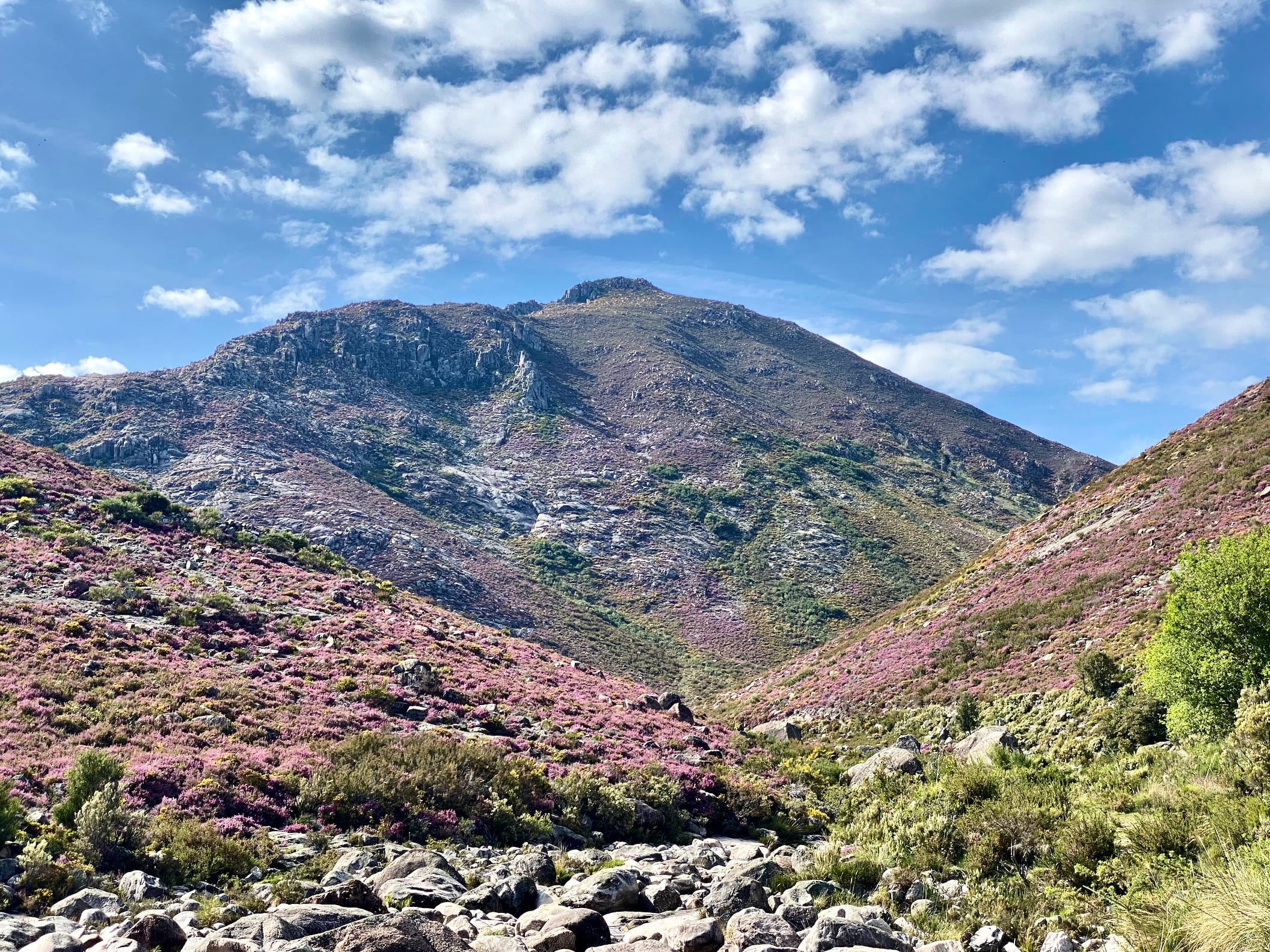 Old (unused?) dam. Swam in the lagoons beneath it.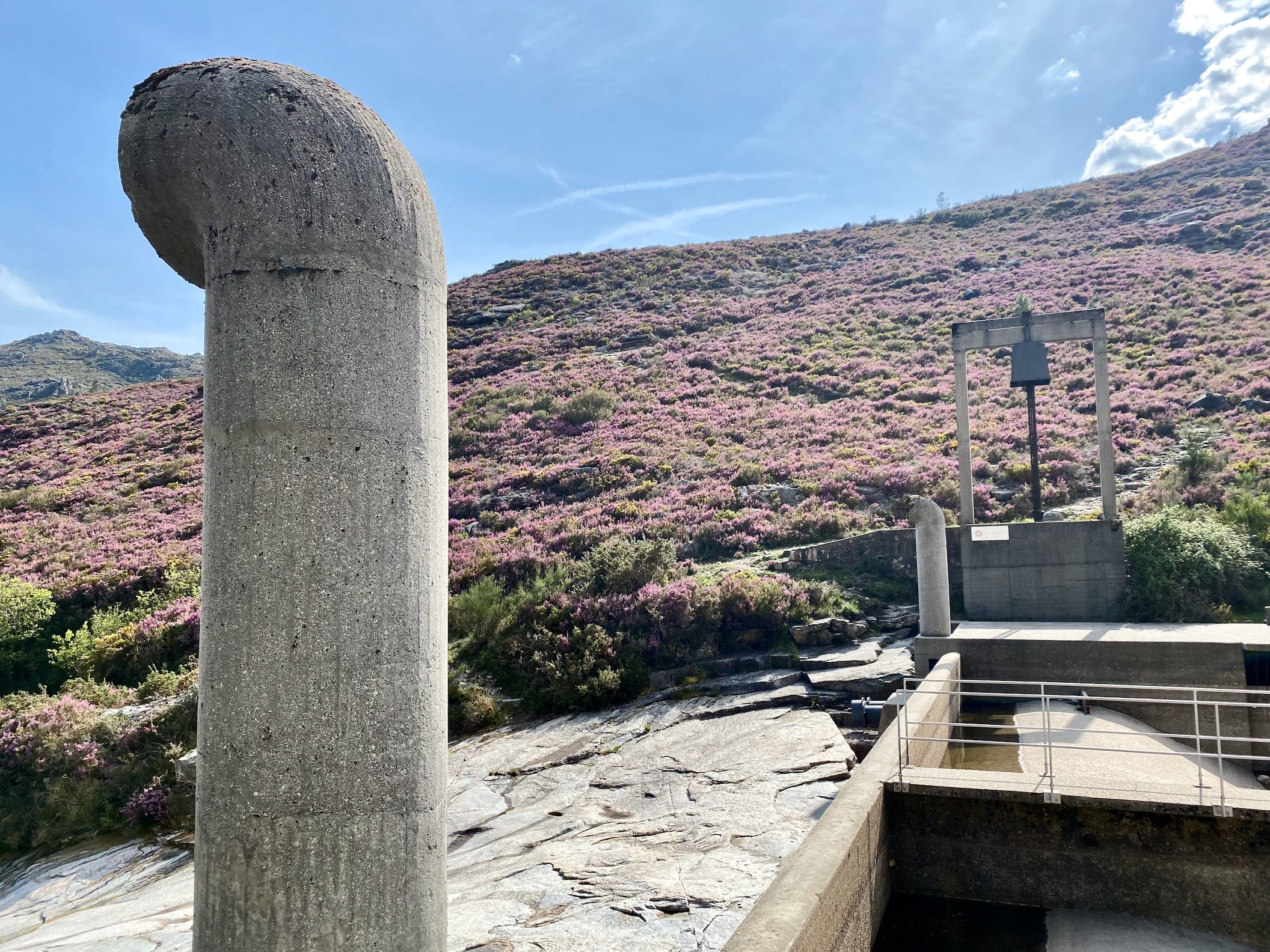 This big fella on the road.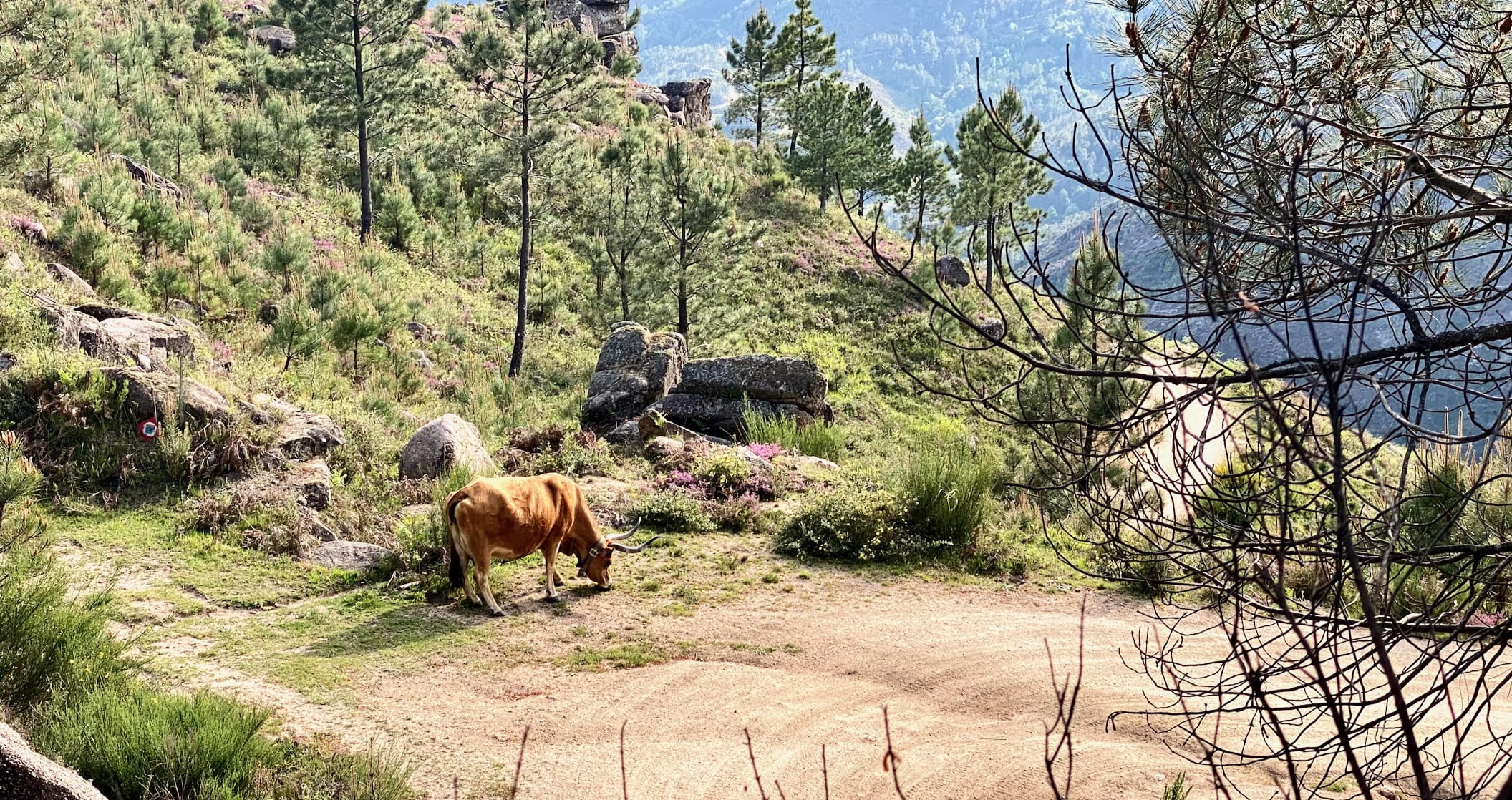 Huge shock on the way back—fire! Hard to see much from this photo. Ablaze on both sides of the road, horizon lit up, smoke filling sky. Thought we were doomed.

Everyone just drove past. Couldn't even find anything on the news (admittedly, probably bad at searching in Portuguese). Controlled burn?