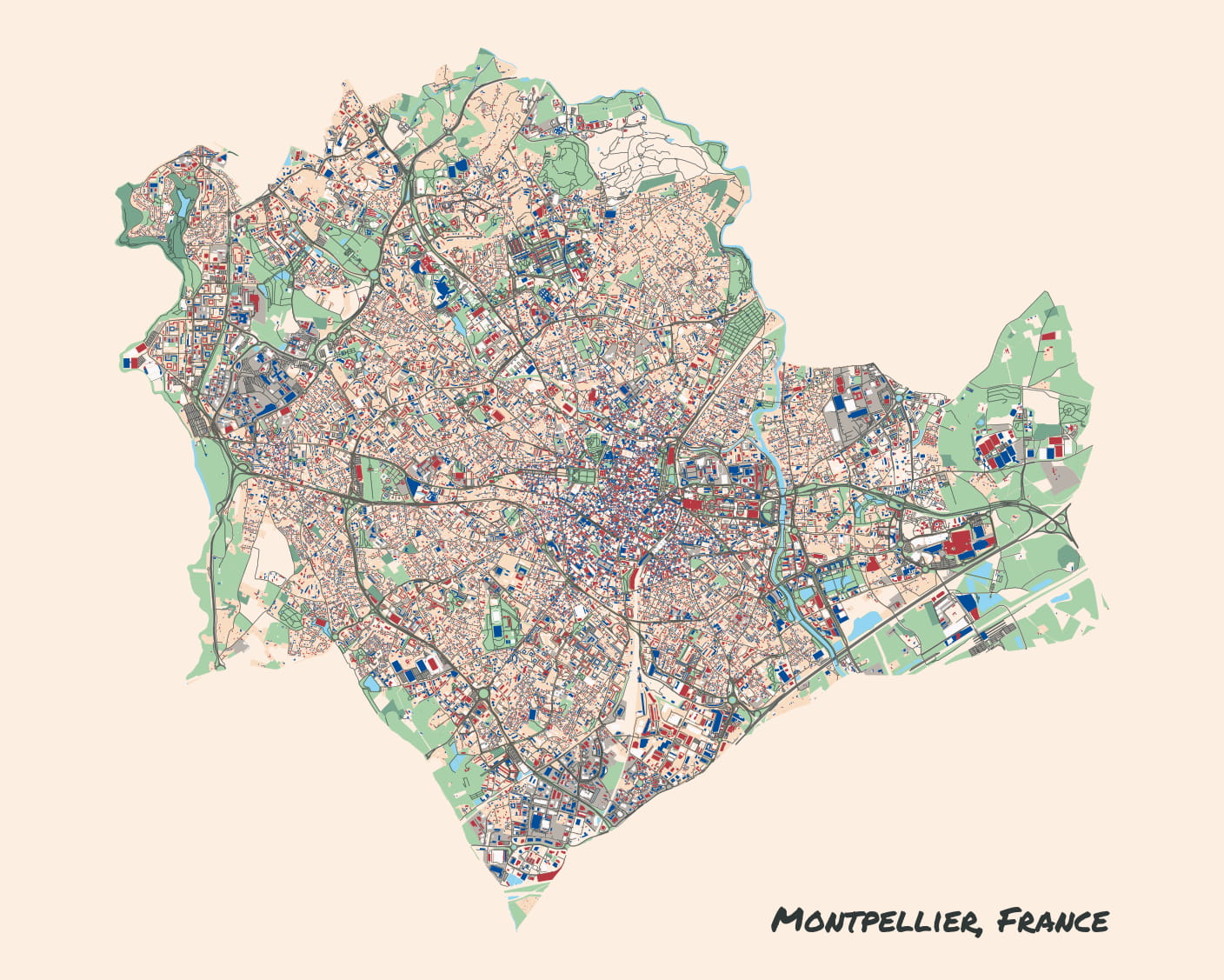 We spent three weeks visiting cities we hadn't seen before in France. (Okay, plus Paris.) Top priorities were to eat food and drink sun. First stop, Montpellier.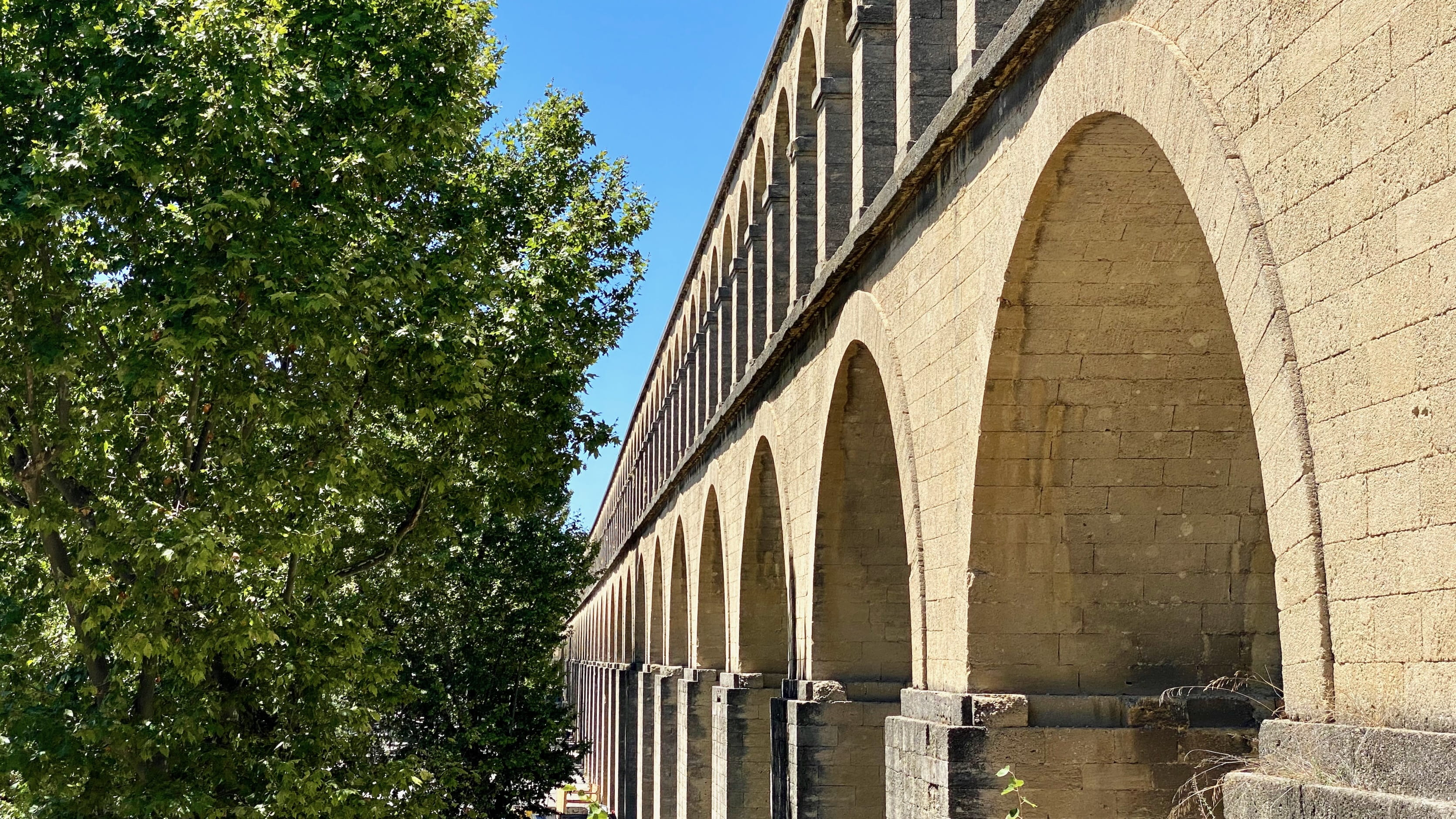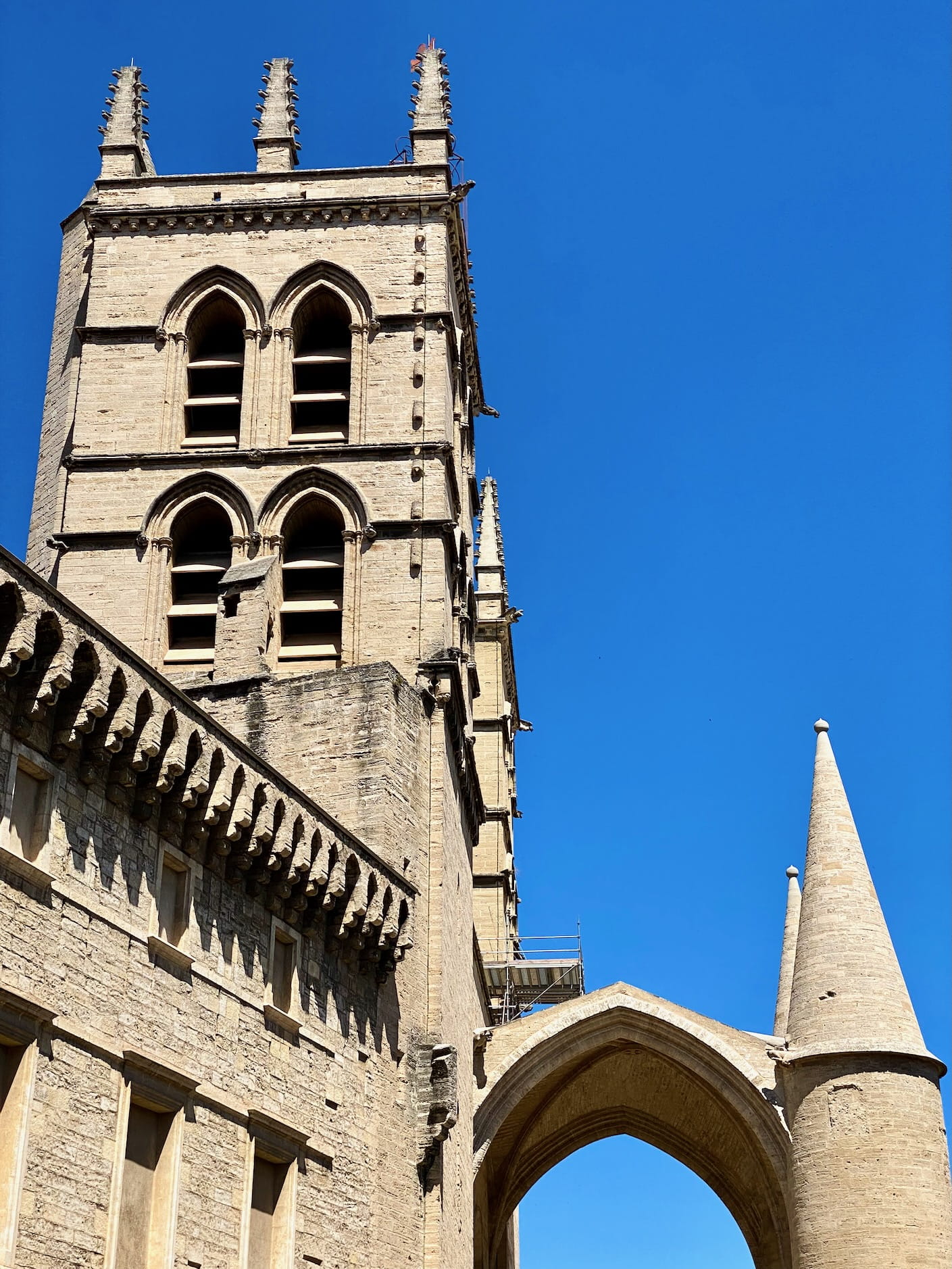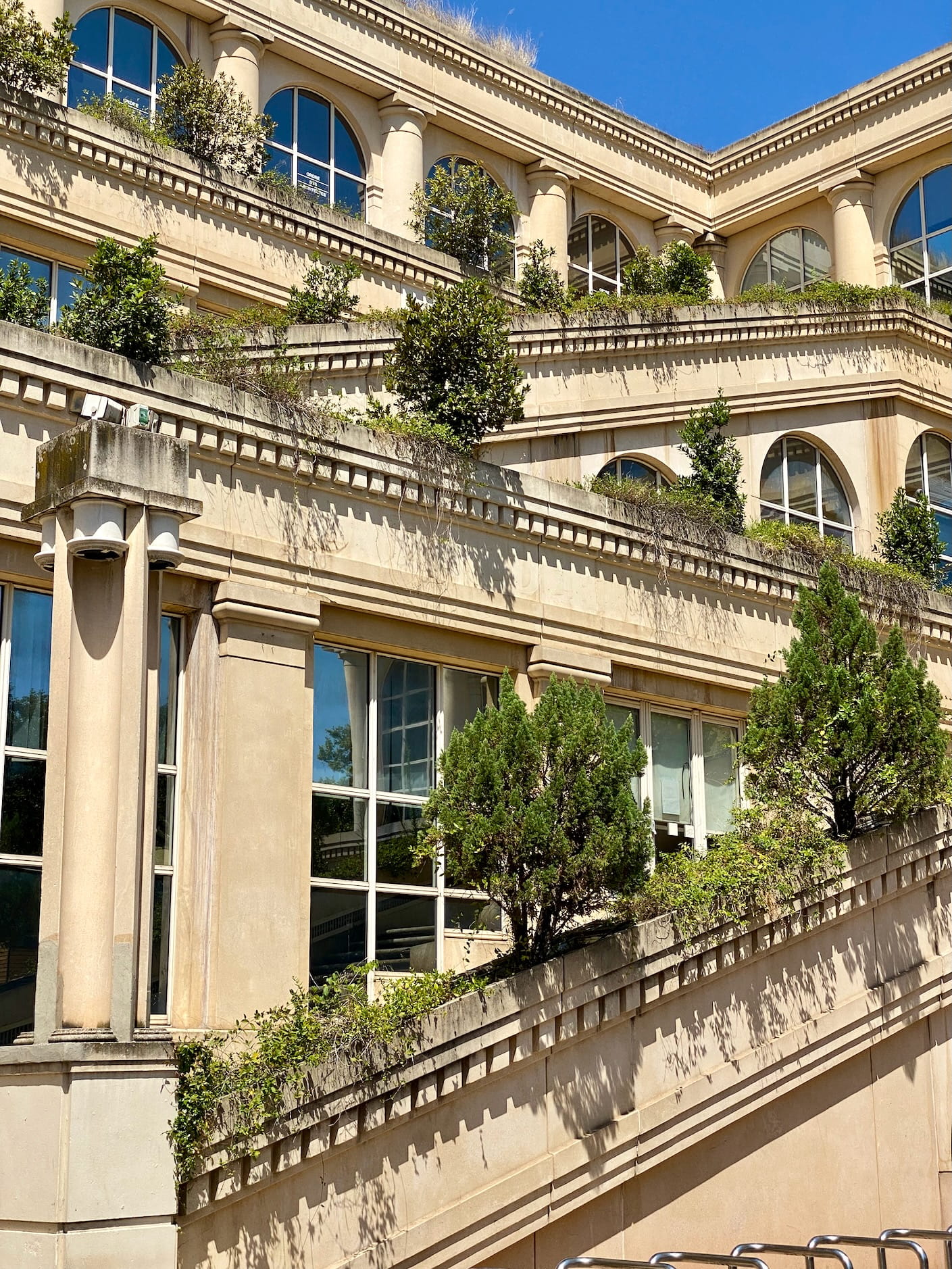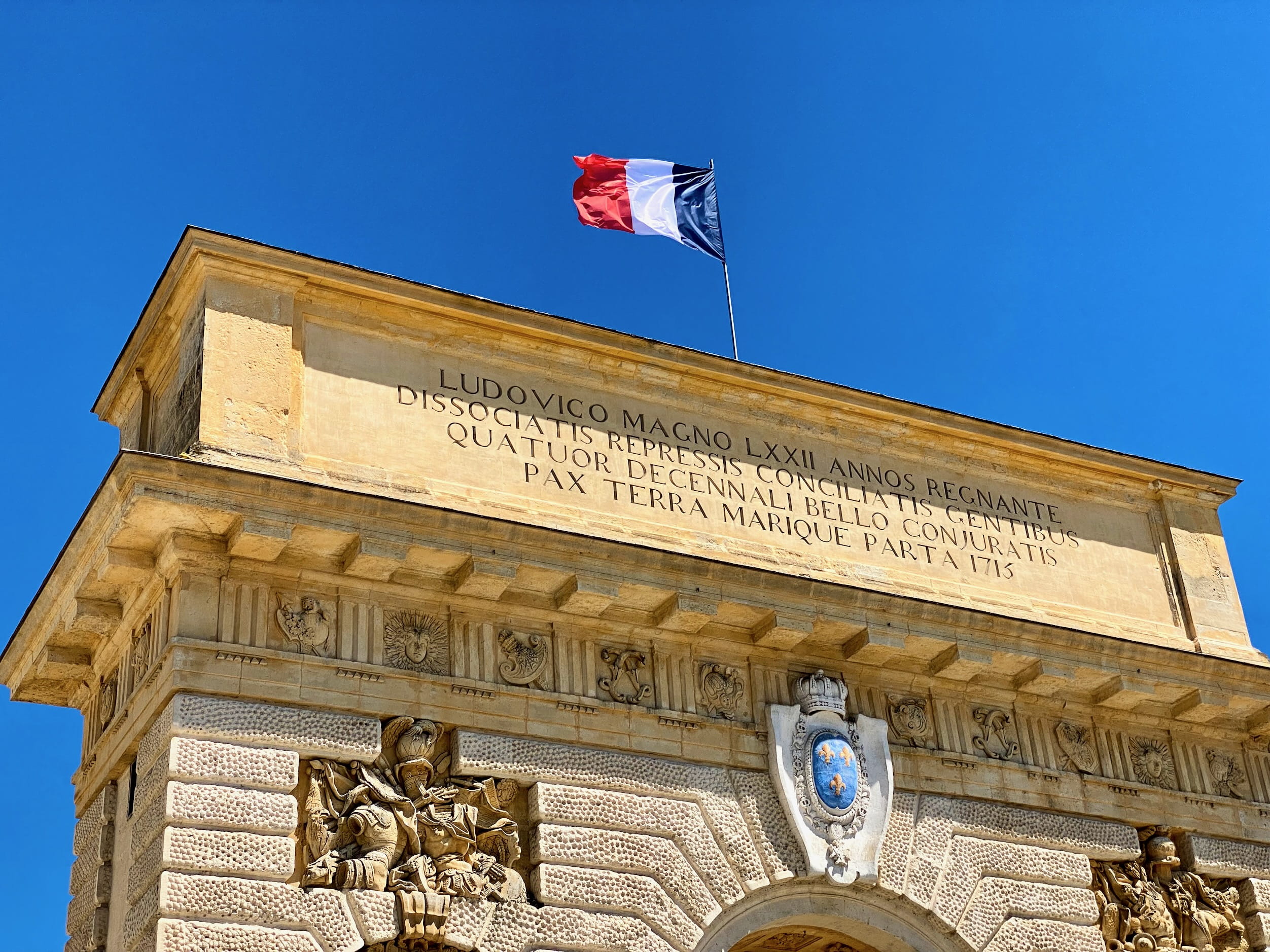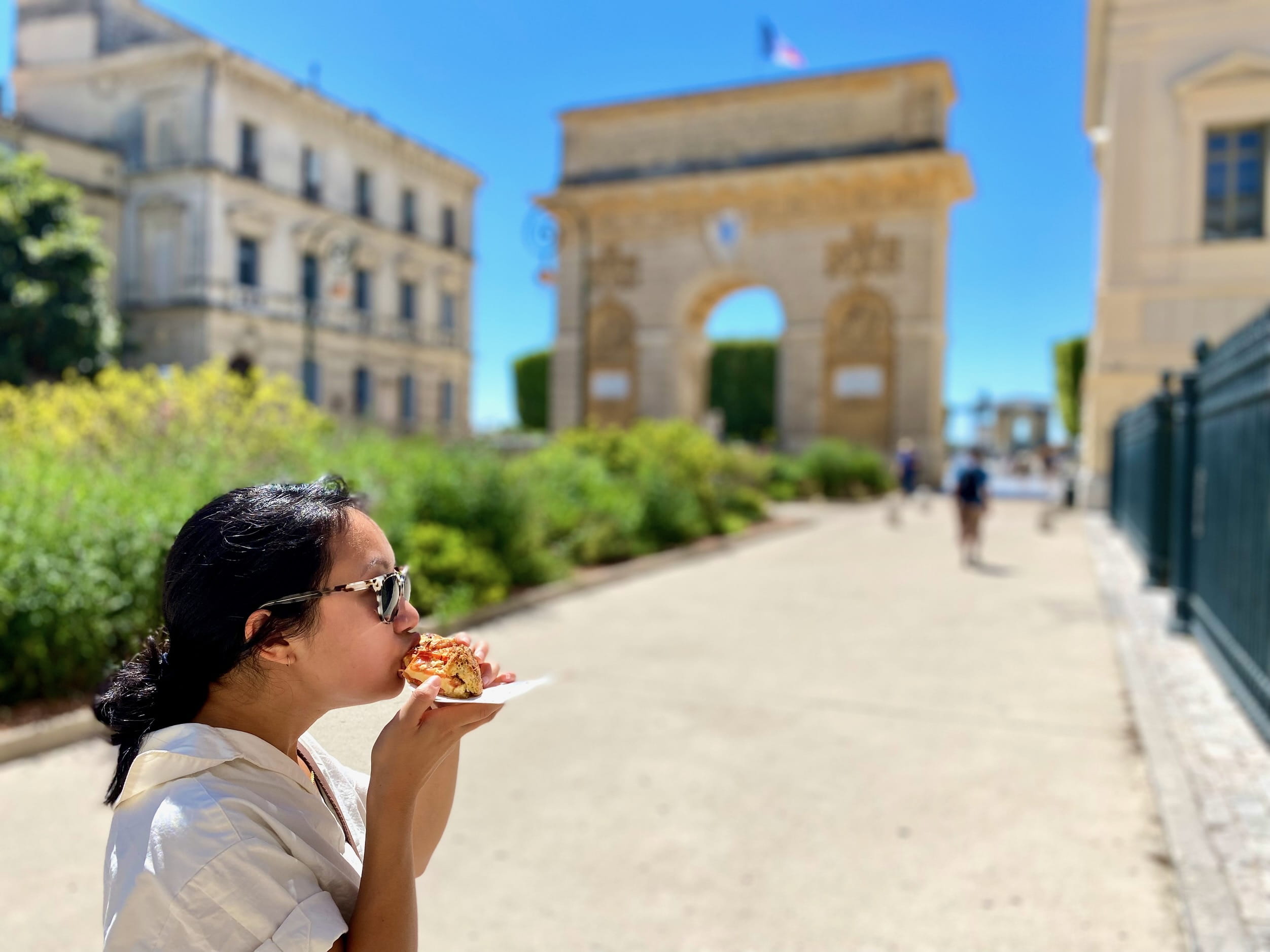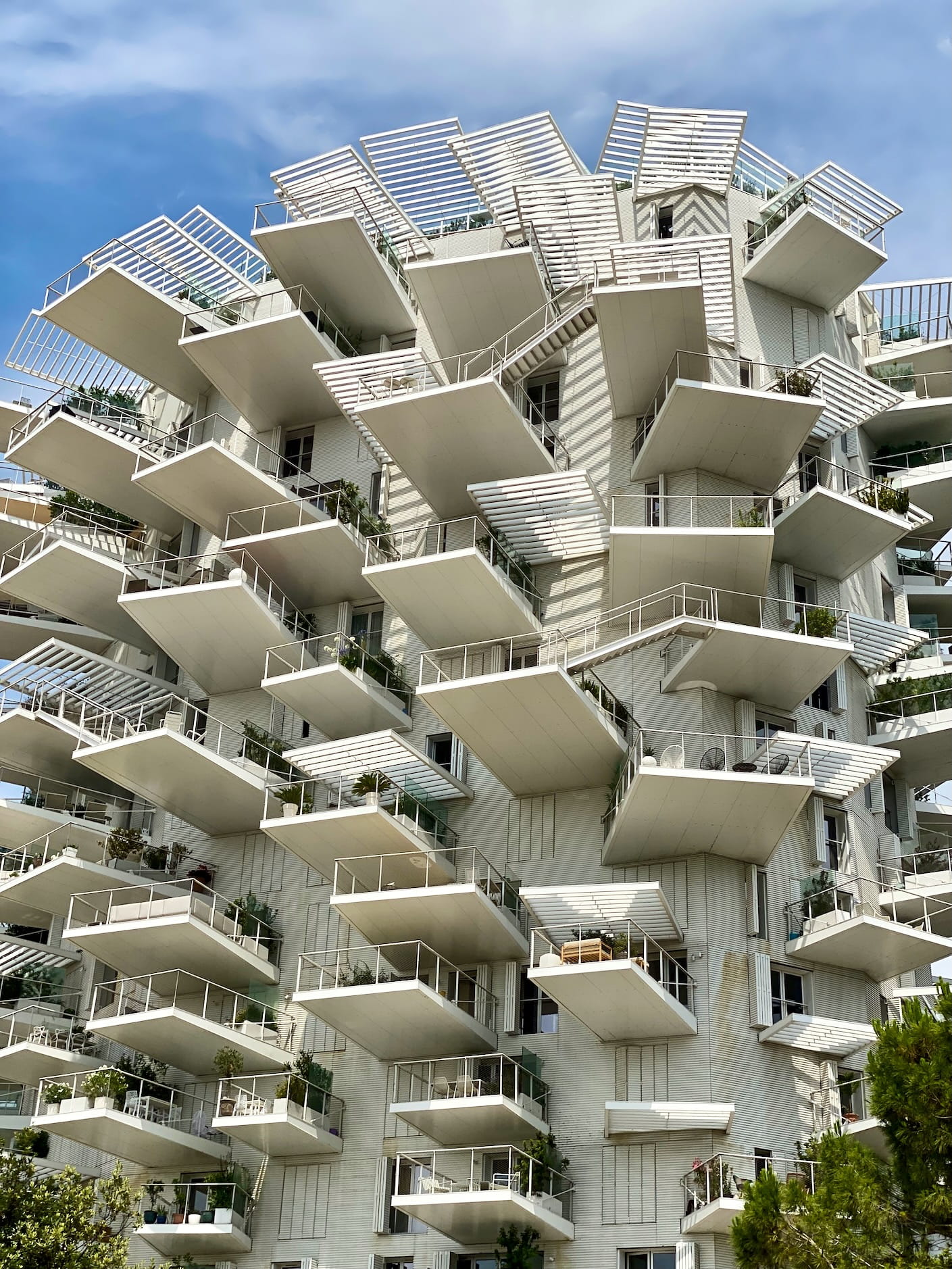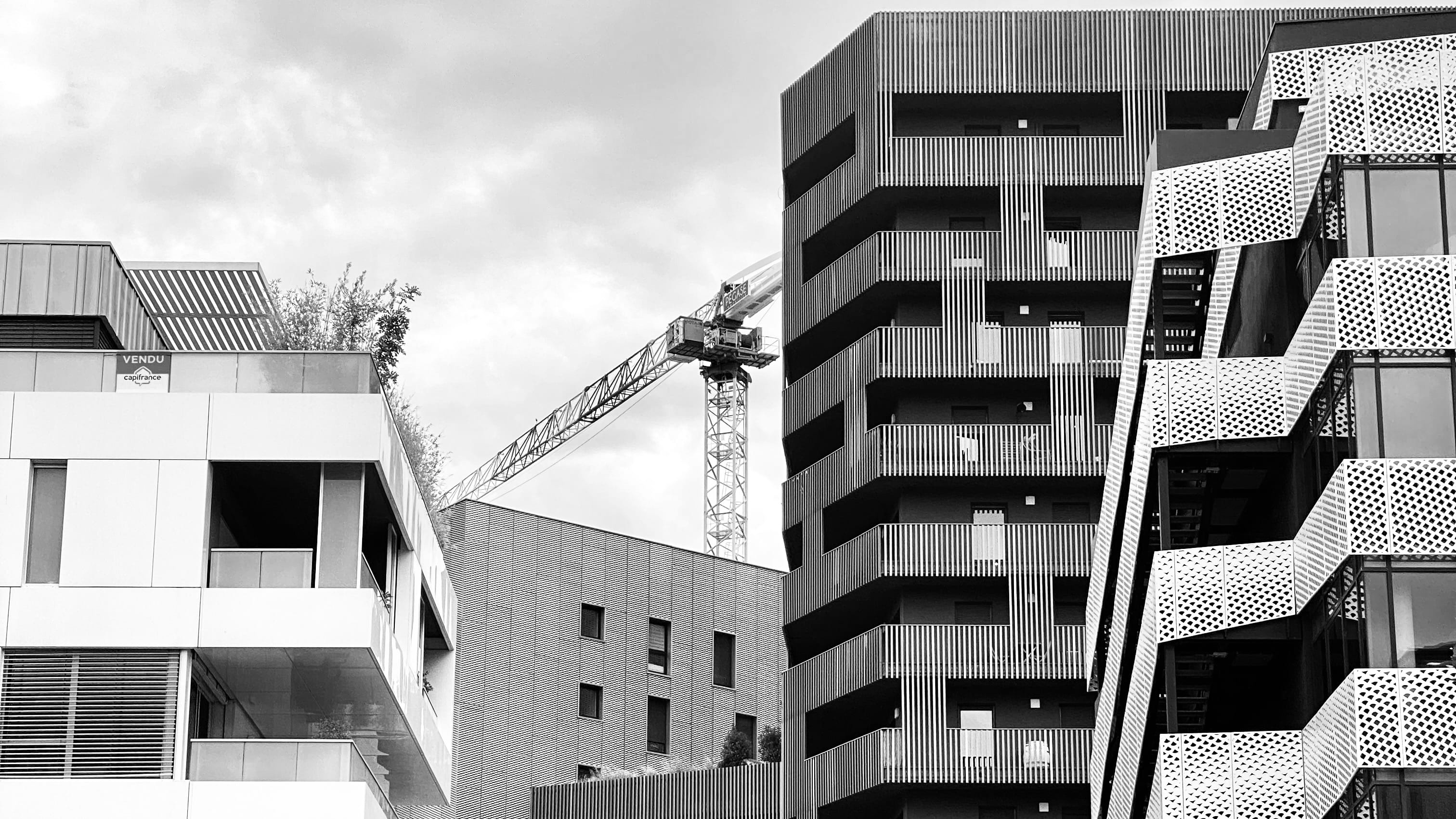 Great vibes in Montpellier. I loved the dense streetcar network and plentiful outdoor public spaces (more on that below). It felt uncrowded and relaxed.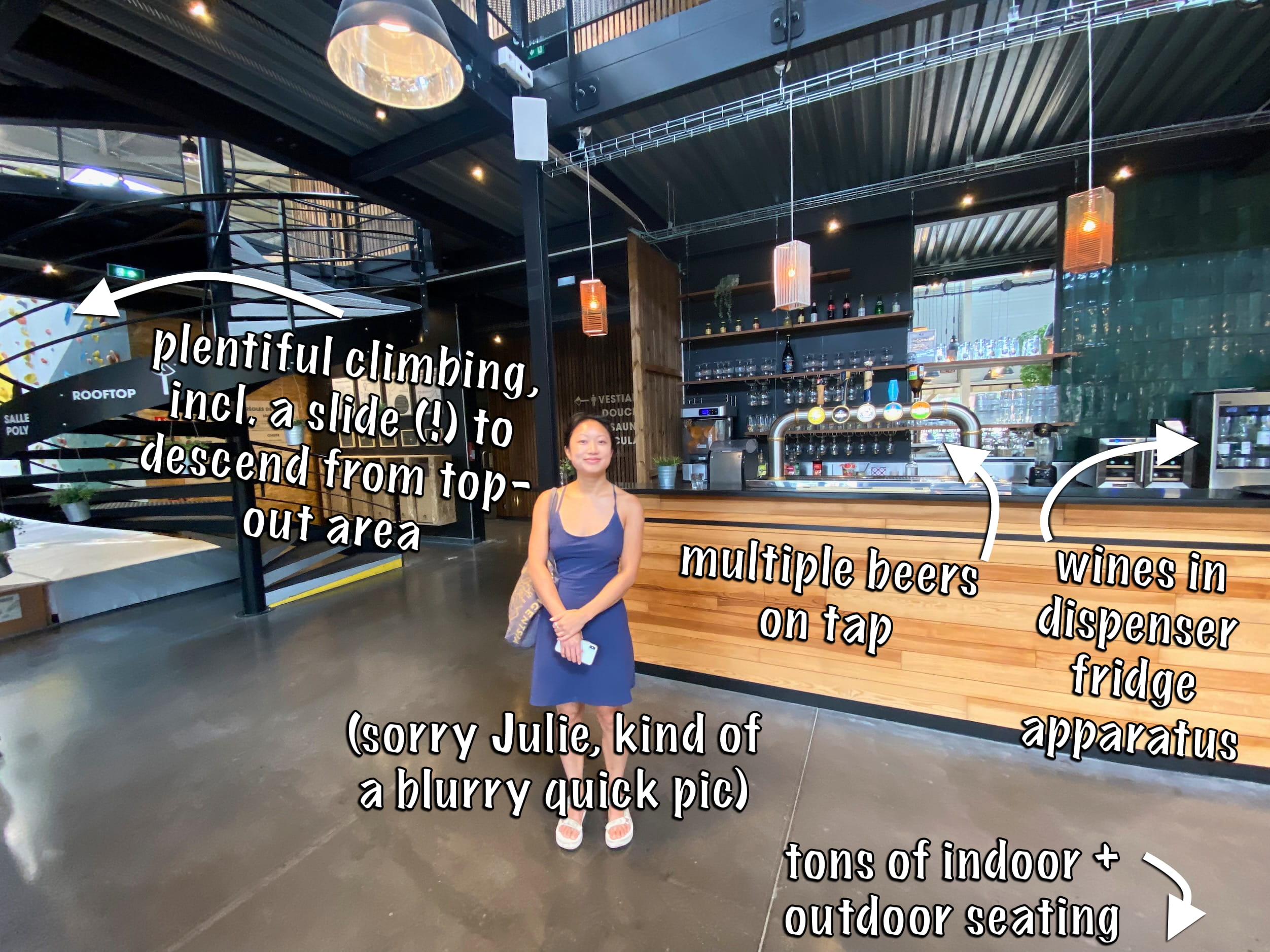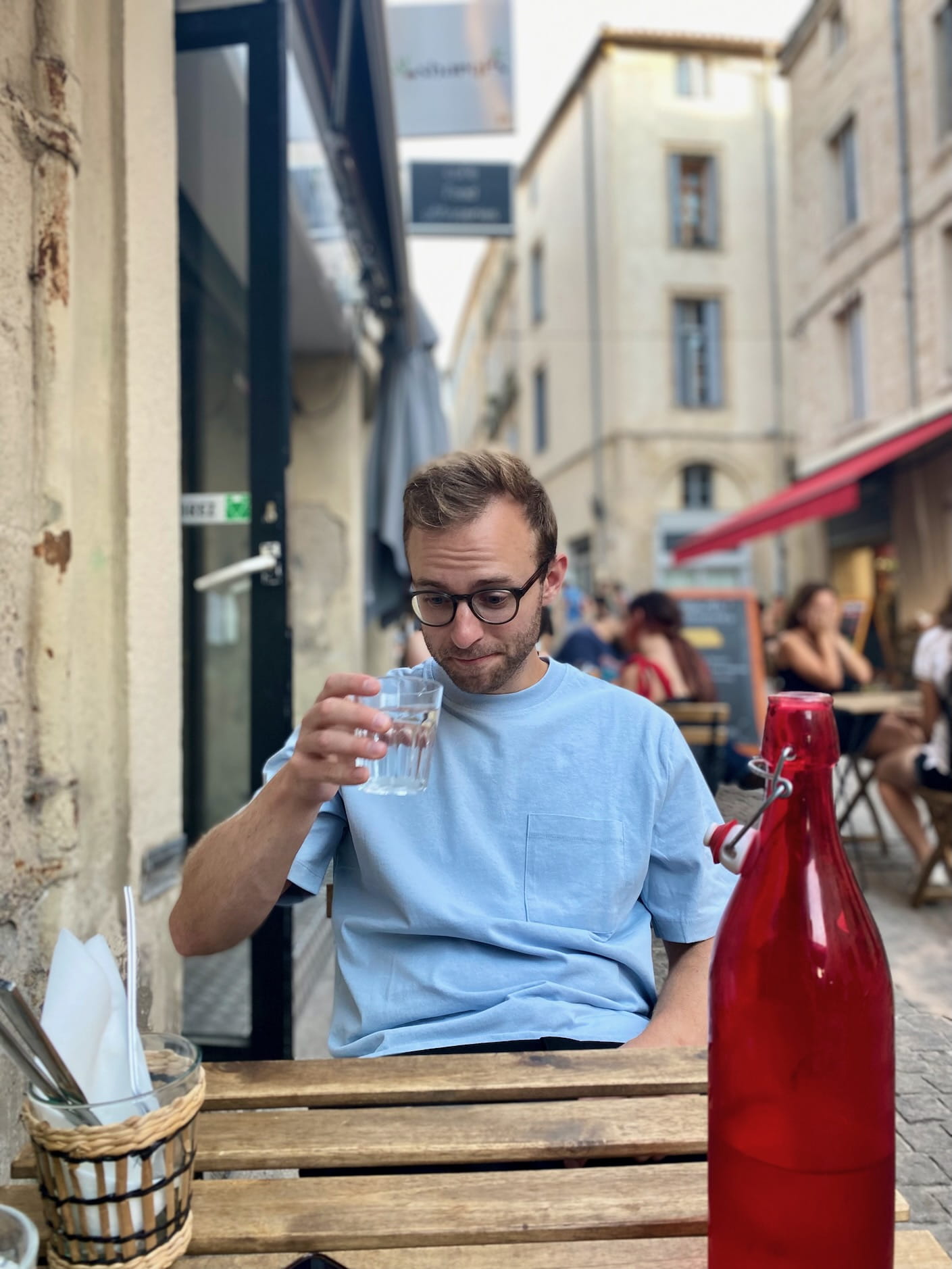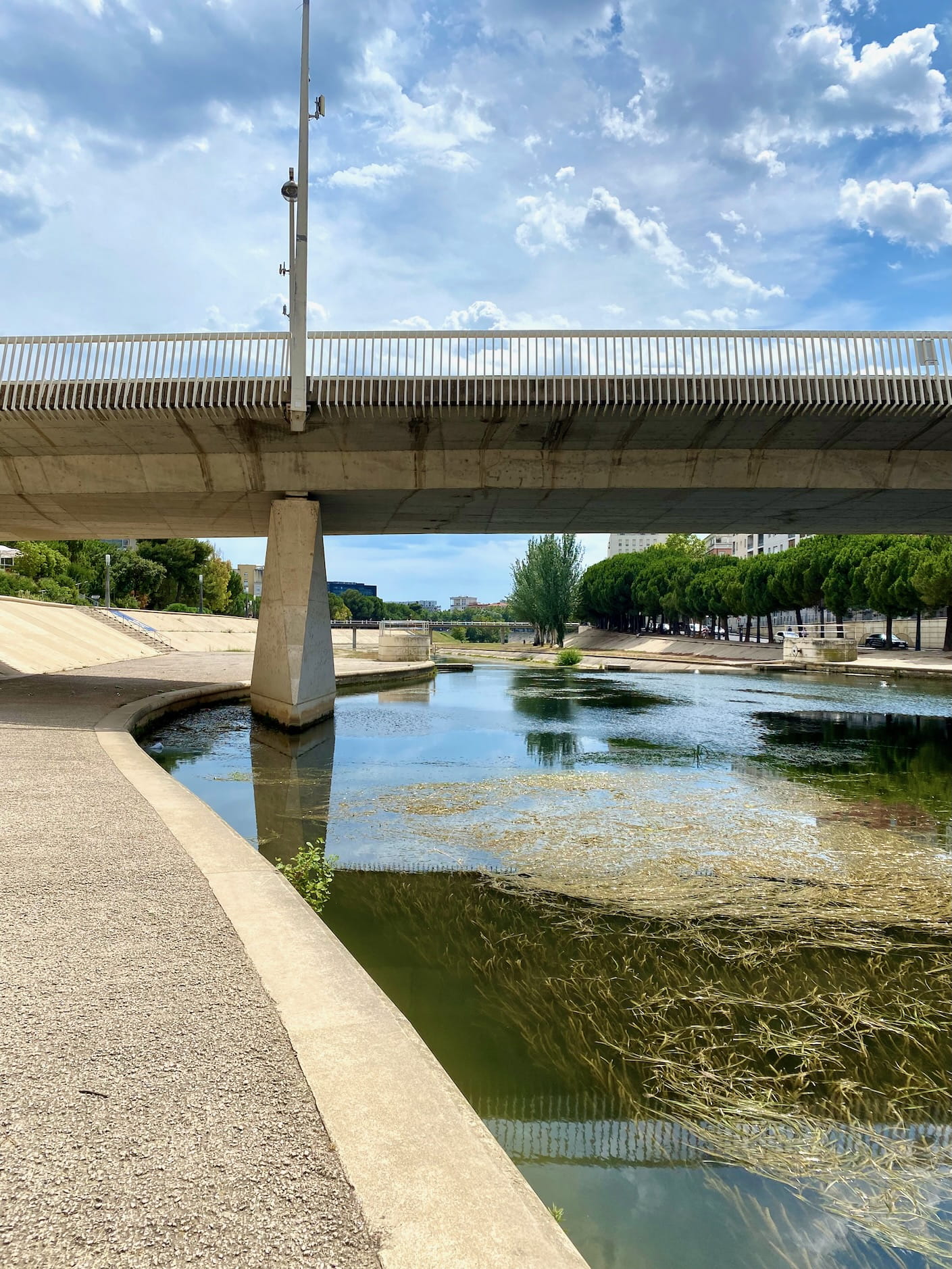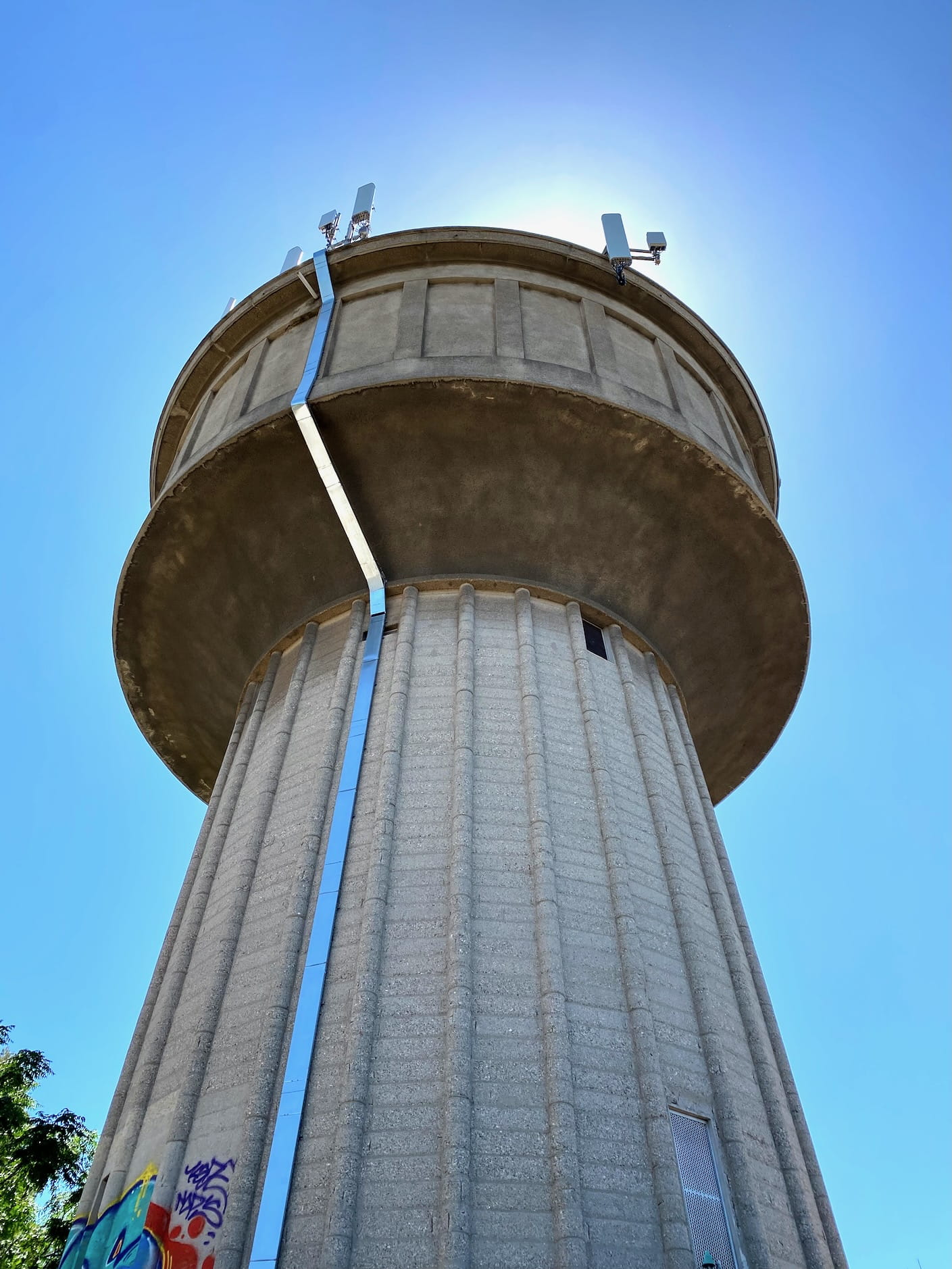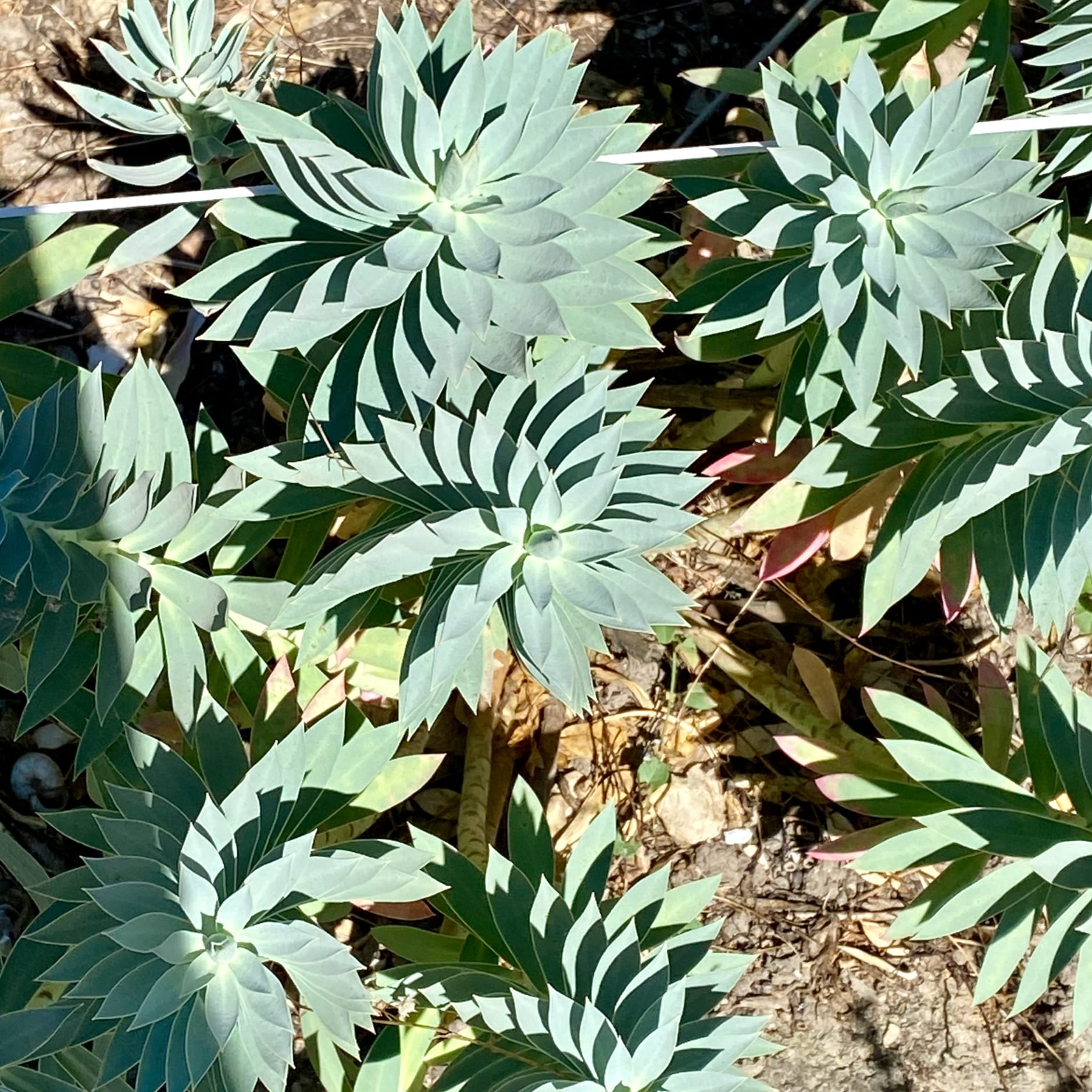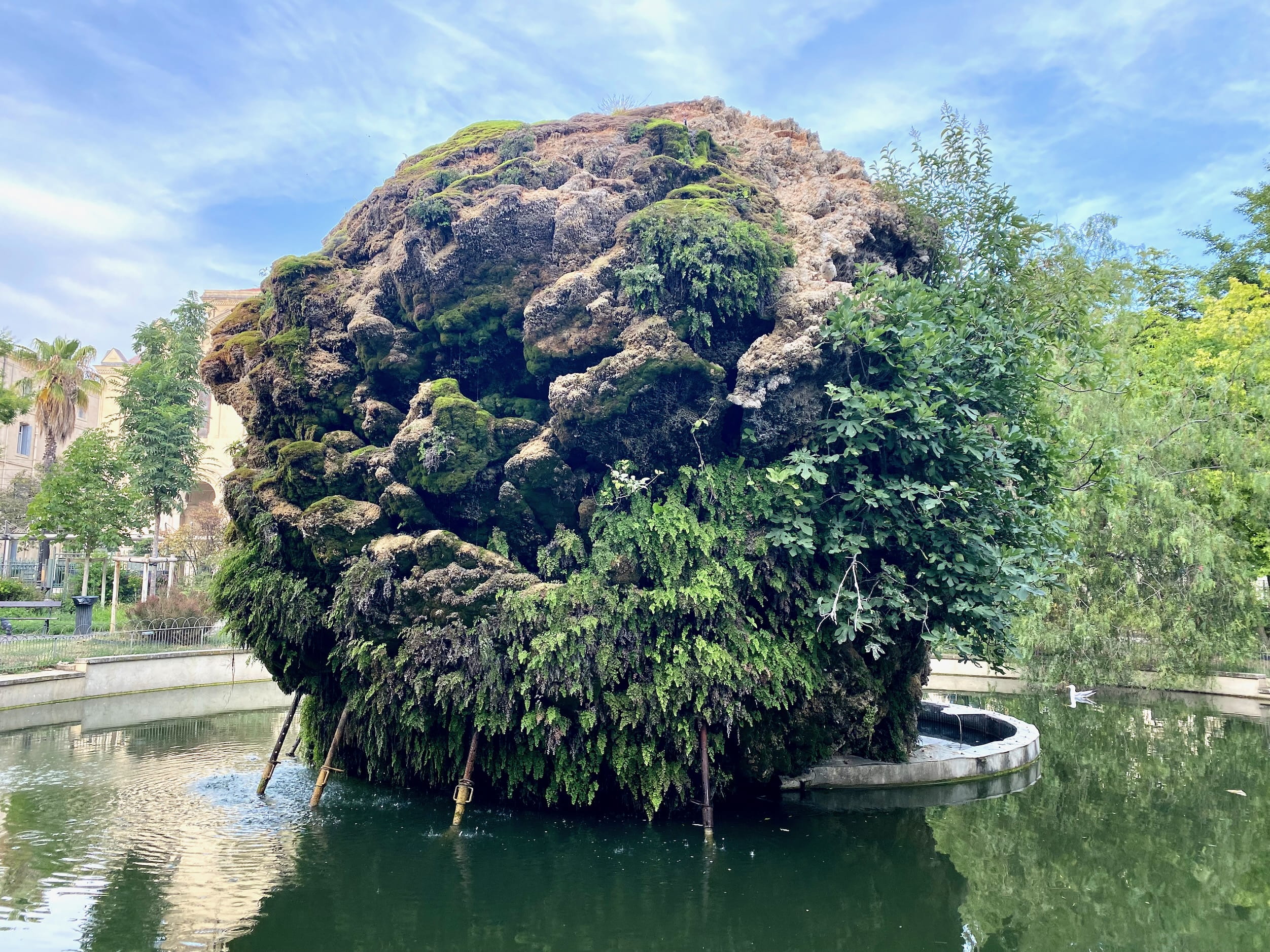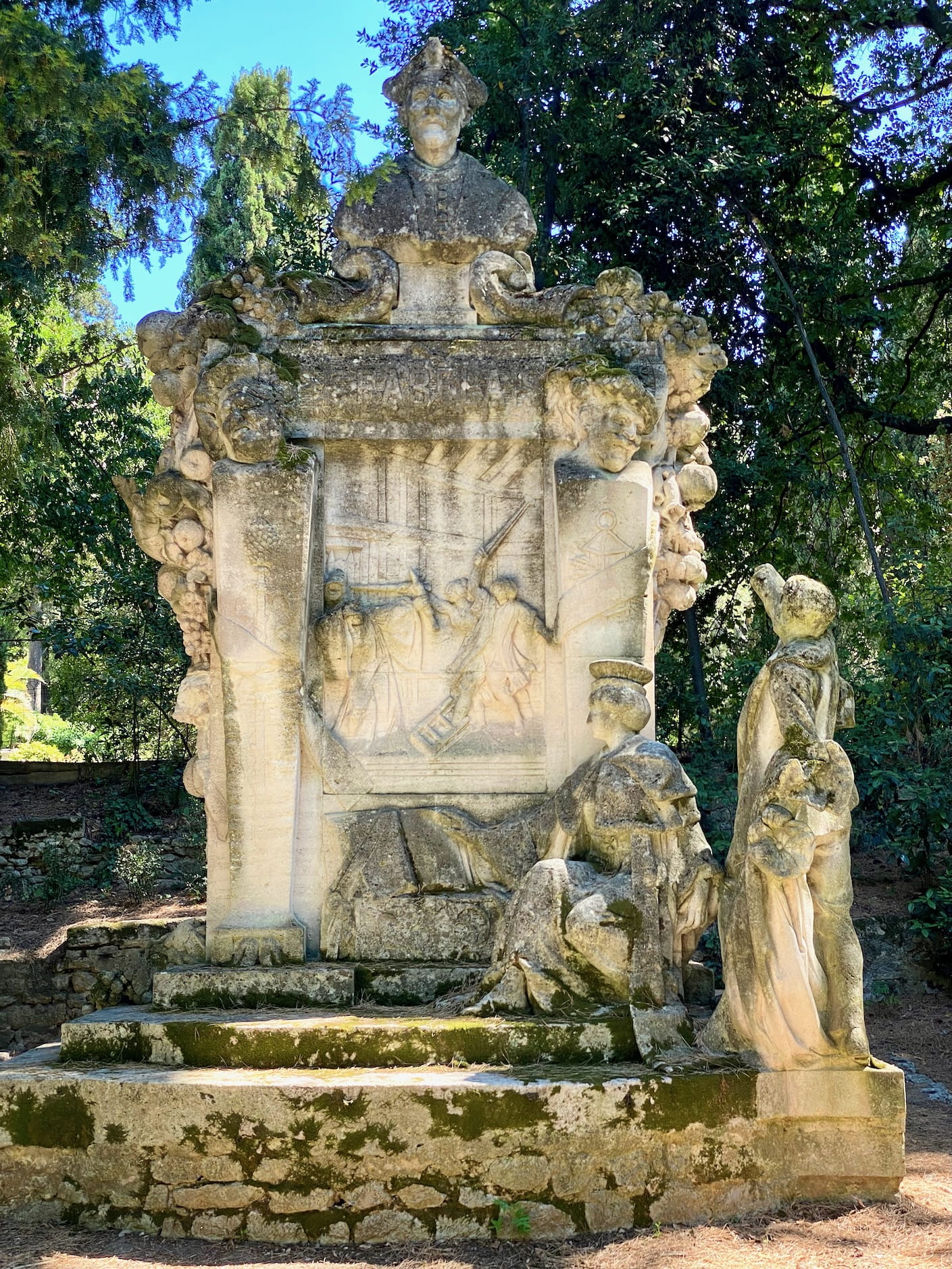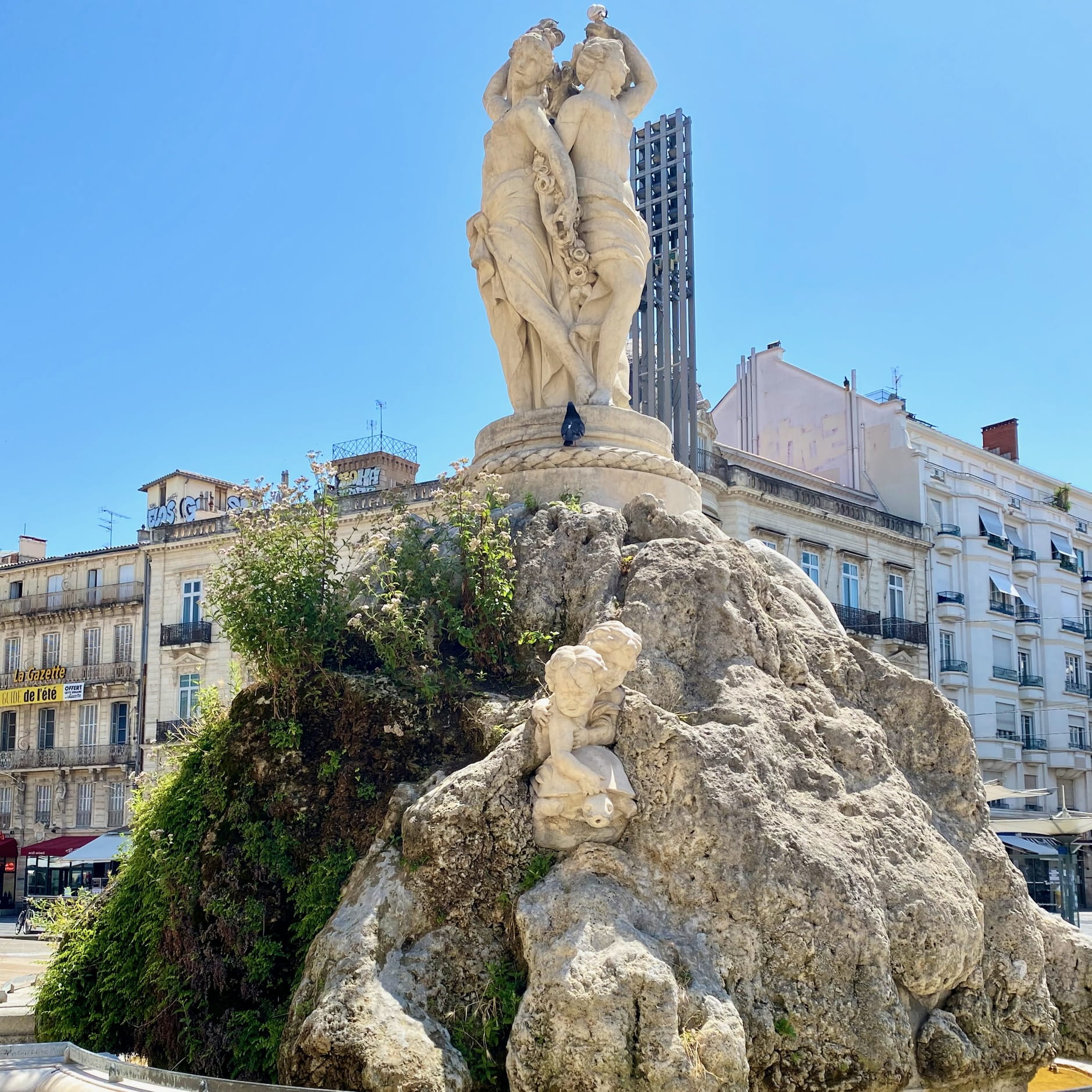 French Parks are Weird
We came across a few parks like this one: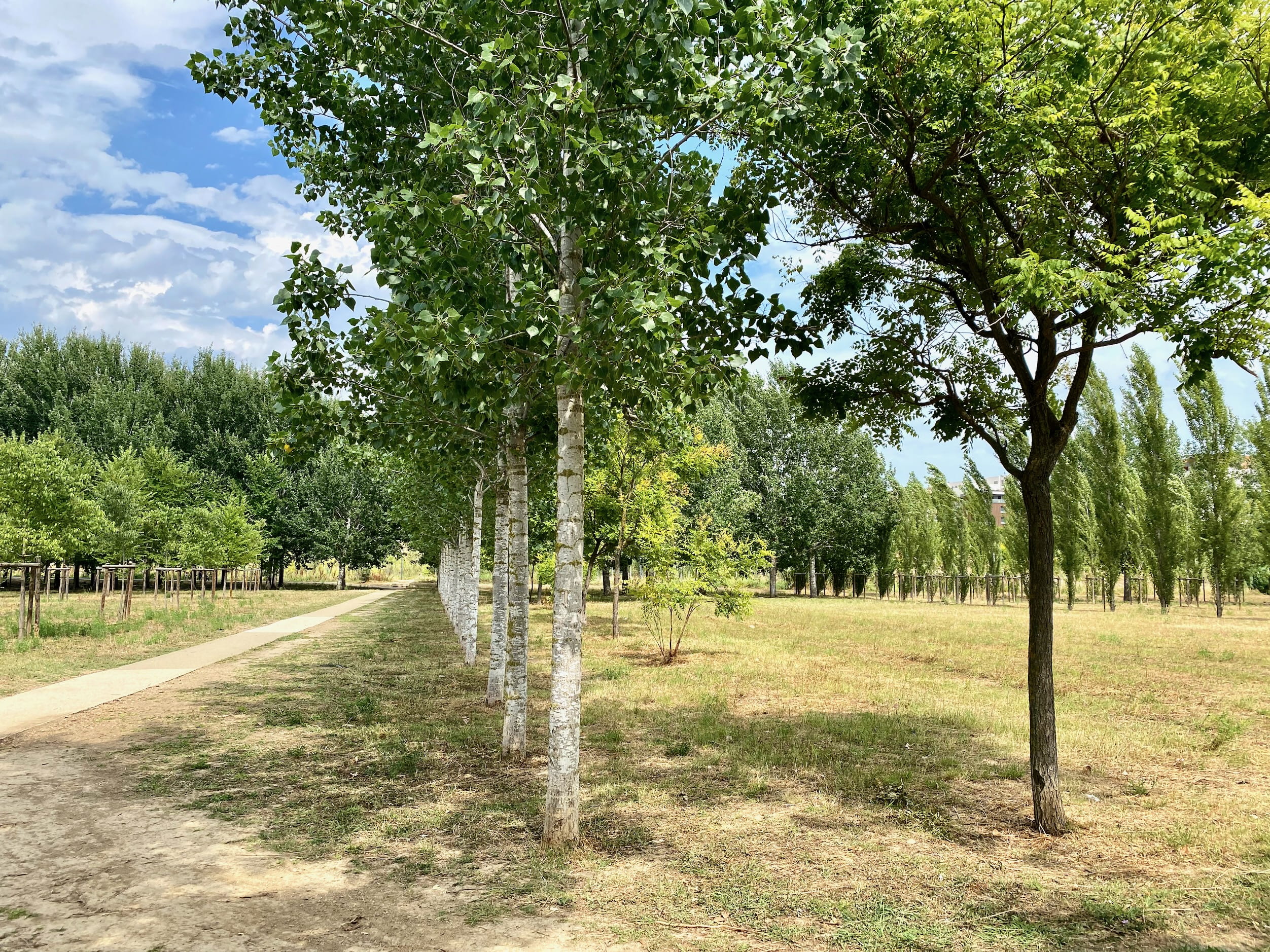 It's a bit hard to tell just from this photo alone, but the whole park is just fields of (patchy, dying) grass with trees planted in an exact grid. The rows of trees thing made the parks feel alien. We never saw anyone hanging out in them.
Then again, other parks were great, so 🤷‍♂️
Mobile Epiphany: A Three-Part Series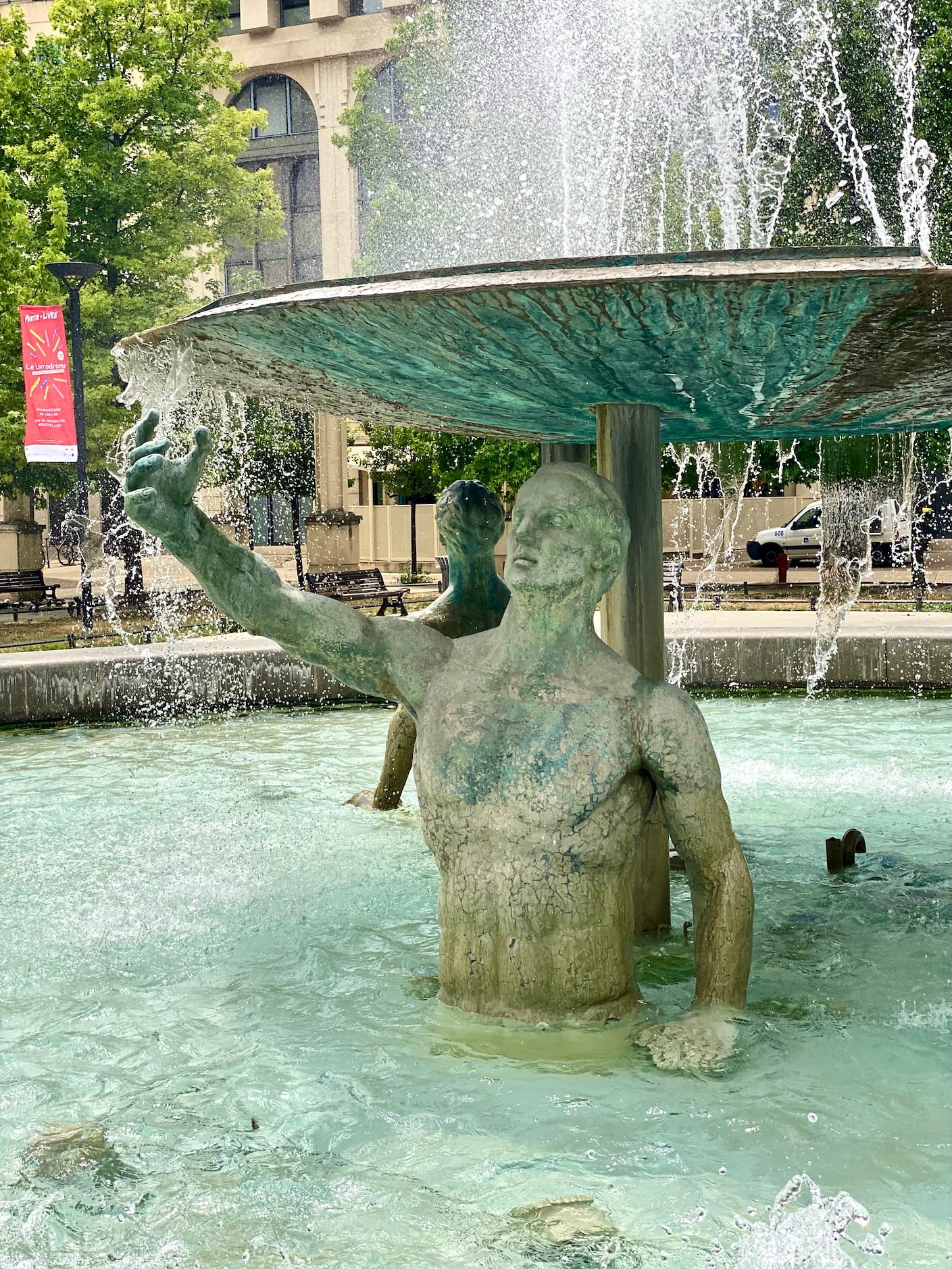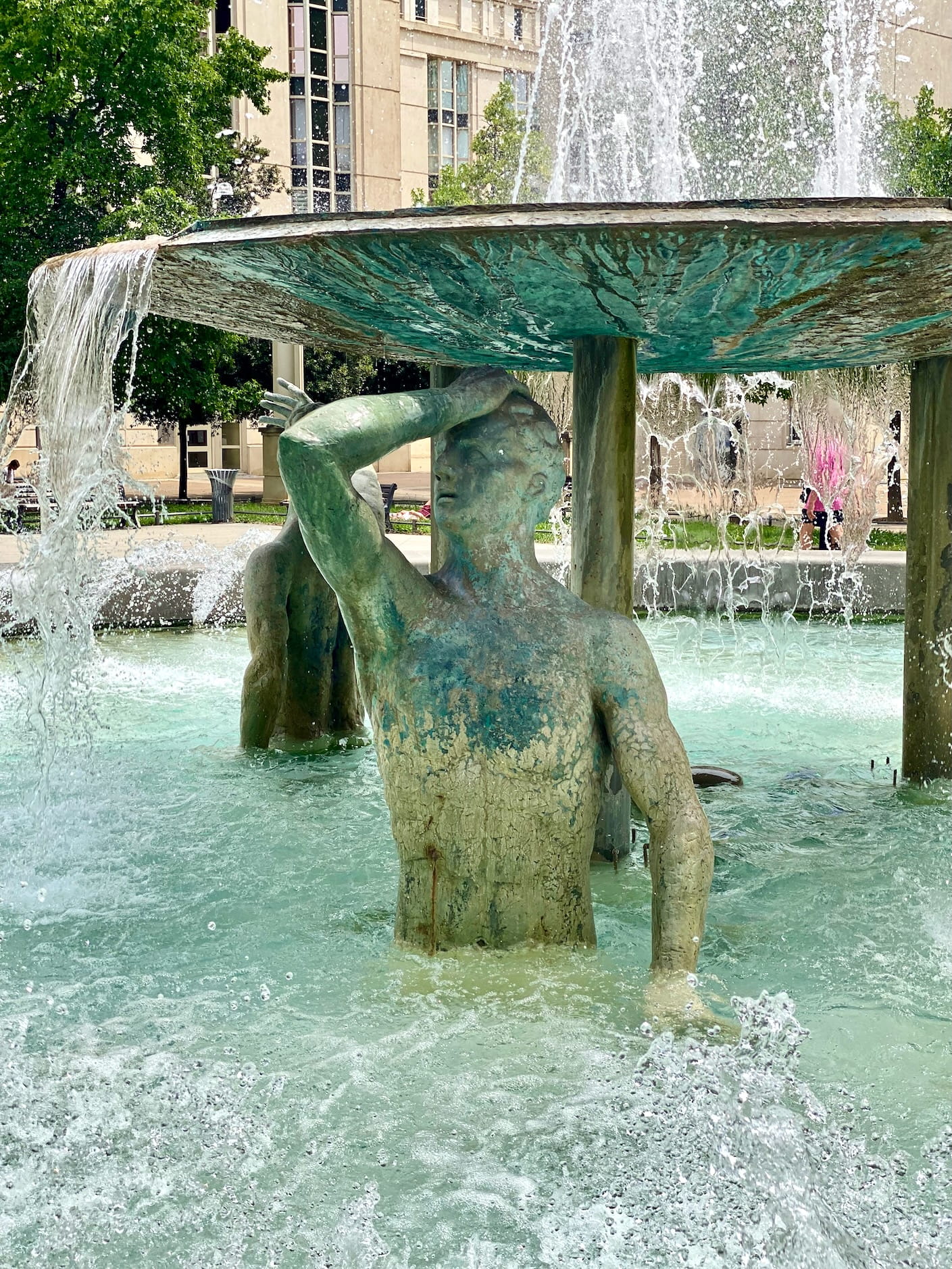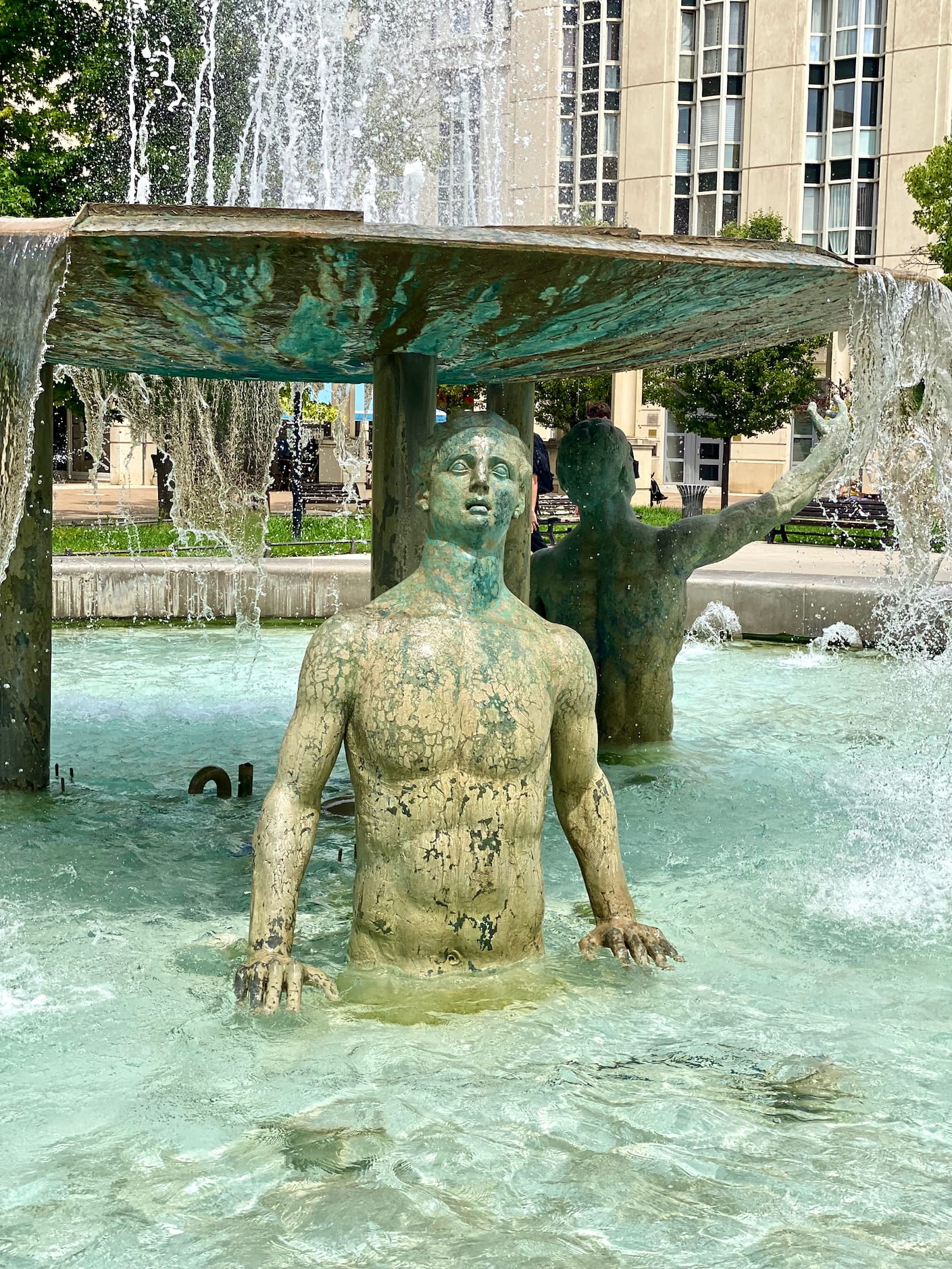 "Good" = Availability-Conditioned Quality and Price
I think I came to a realization about food.
When we say, "oh the X is so good in Y," like
Oh, the sushi is so good in Japan
Oh, the pizza is so good in NYC
Oh, the wine / cheese / baguettes are so good in France
… I had always felt a bit confused, because, if you look for it, you can find amazing sushi, pizza, and wine / cheese / baguettes in a lot of places. E.g., I think you can find all of those things in Seattle at a quality level that would rival all but the best establishments elsewhere.
But I was missing the point.
The point isn't whether you can find it, it's
how easy it is to find
how good it is at the average place
and how cheap it is.
E.g., I am freshly completely and utterly blown away by baguettes in France.
baguette-selling bakeries are EVERYWHERE
the average baguette is EXTREMELY GOOD
and a baguette is $1.32 EVERYWHERE
This is madness.
If you try to buy quality bread in Seattle,
You must find one of the specialty boutique bakeries like Bakery Nouveau or Sea Wolf
At the average place (Safeway? QFC?) the baguettes range from okay to miserable
For a quality baguette, Bakery Nouveau will hit you for $4.25, or Sea Wolf for $4.20 (both over 3x the French price)
The situation is worse for something like a sourdough, which can set you back $12.50 (and rising) in Seattle.
Enough about baguettes. But before I let you go, the same thing is true about cheese and wine. After finding out a restaurant we wanted to go to didn't exist (/ was under renovation / something Google Maps didn't know about), we went to the average, run-of-the-mill grocery store and put together a cheese / meat board with cheap, basic stuff that was wildly, murderously delicious. Not because we are gifted. Because the cheap average thing is just that good.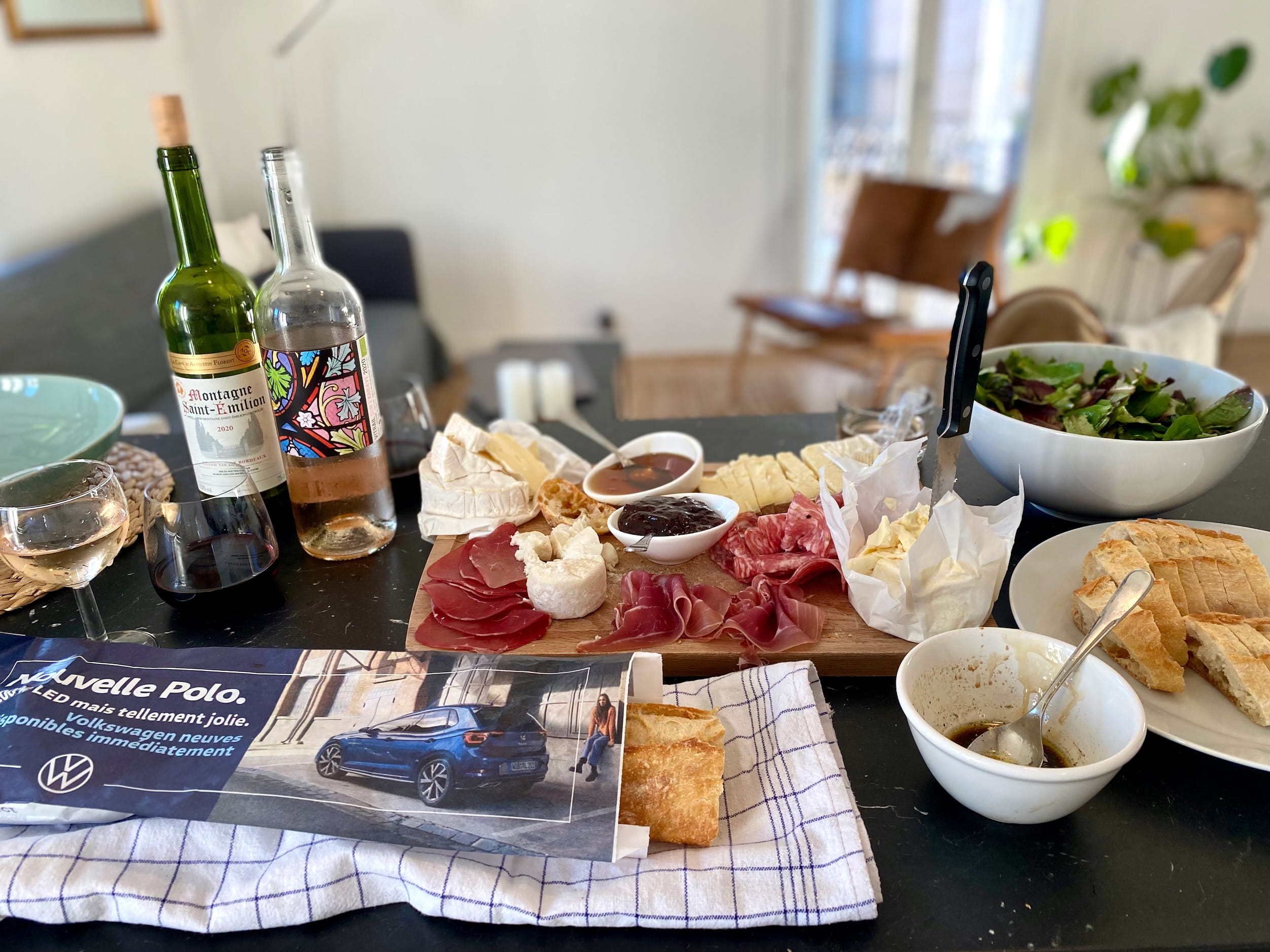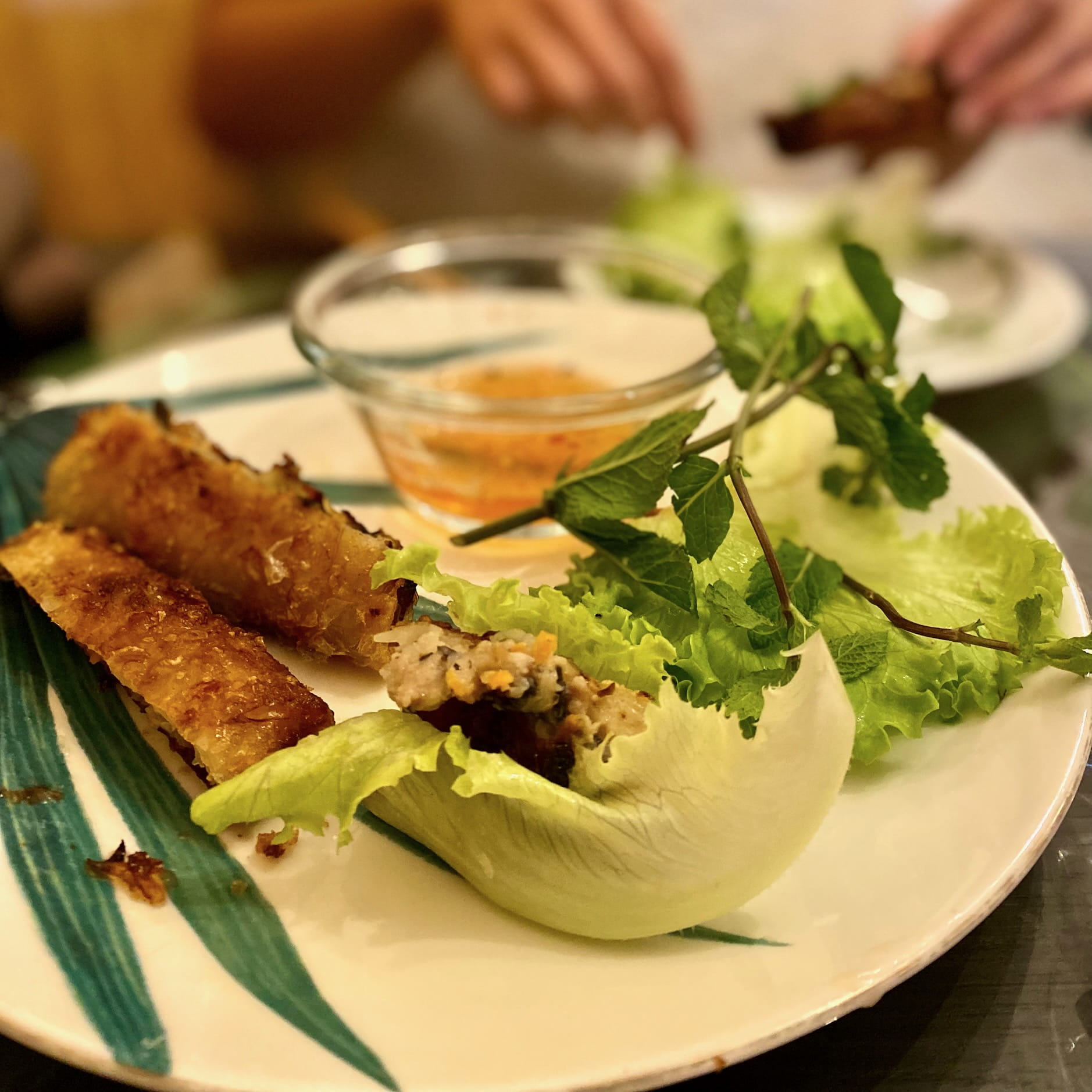 Also here's an odd one.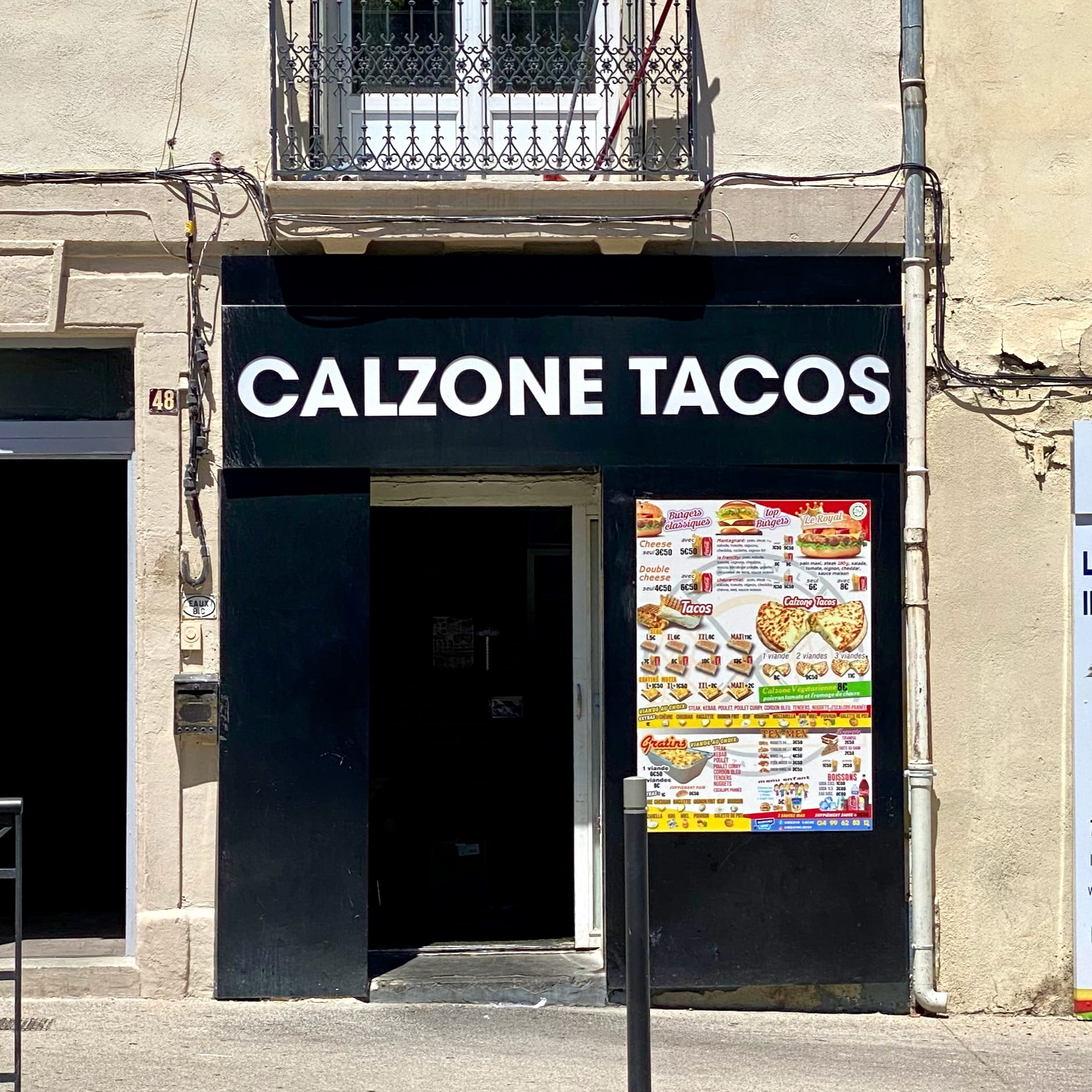 Public Spaces
French cities join Spanish ones in the ranks of places with enviable big public hangout areas.
I think the closest we have in The States are parks, but it's a whole thing if you want to bring coffee or food there, and you're not supposed to drink.
Big French extended plazas offer some hybrid of
cafés (w/ food, coffee, beer)
pleasant zones (fountains, mini parks)
steps (good for sitting & hanging in evenings)
generally nice architecture (somehow makes things much nicer than, e.g., a strip mall)
They're full of people, which also immediately makes them feel safe.