Nov 20, 2022
Vietnam
Ho Chi Minh City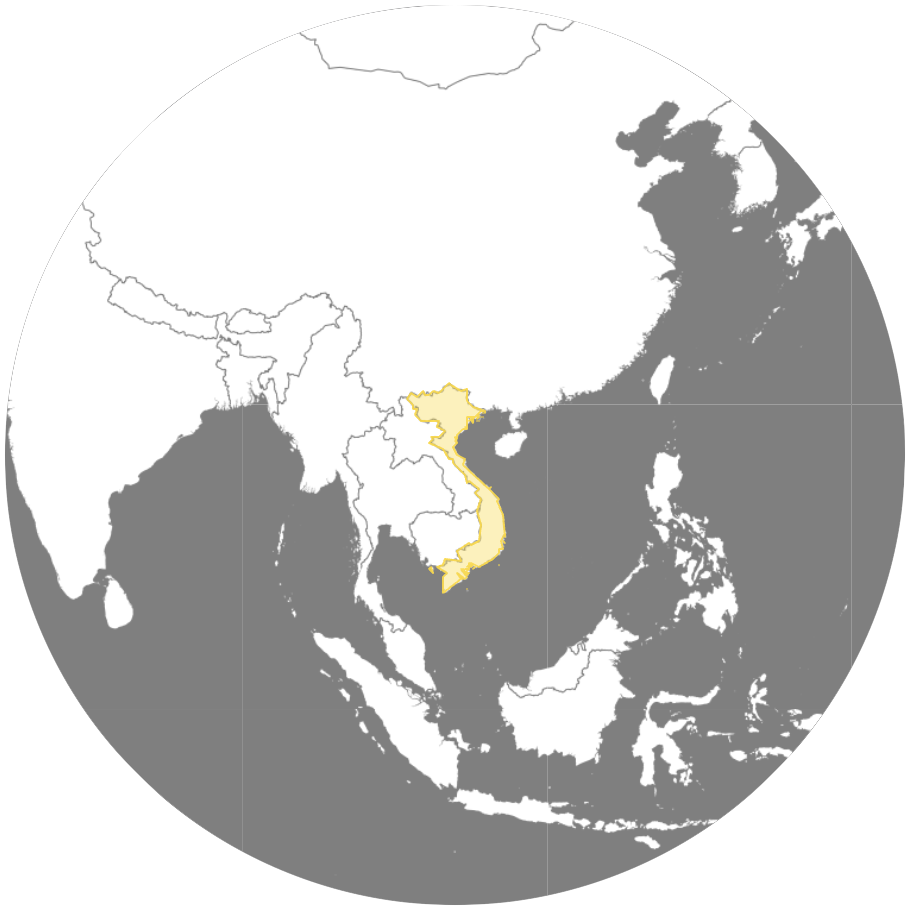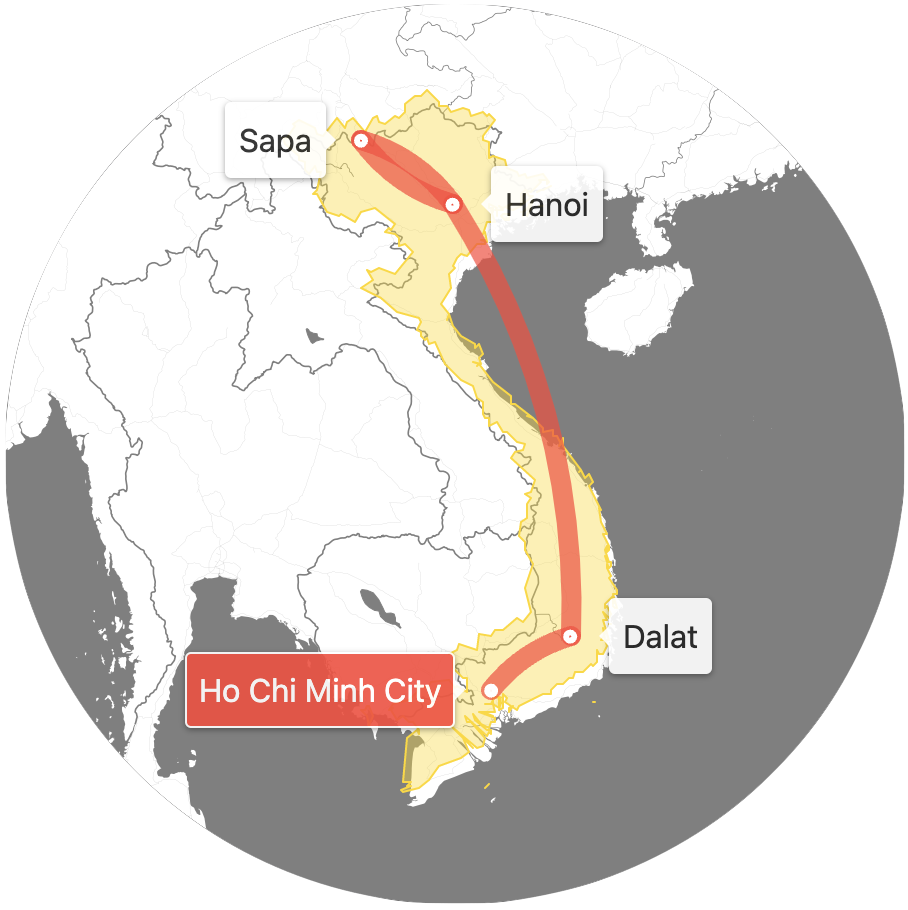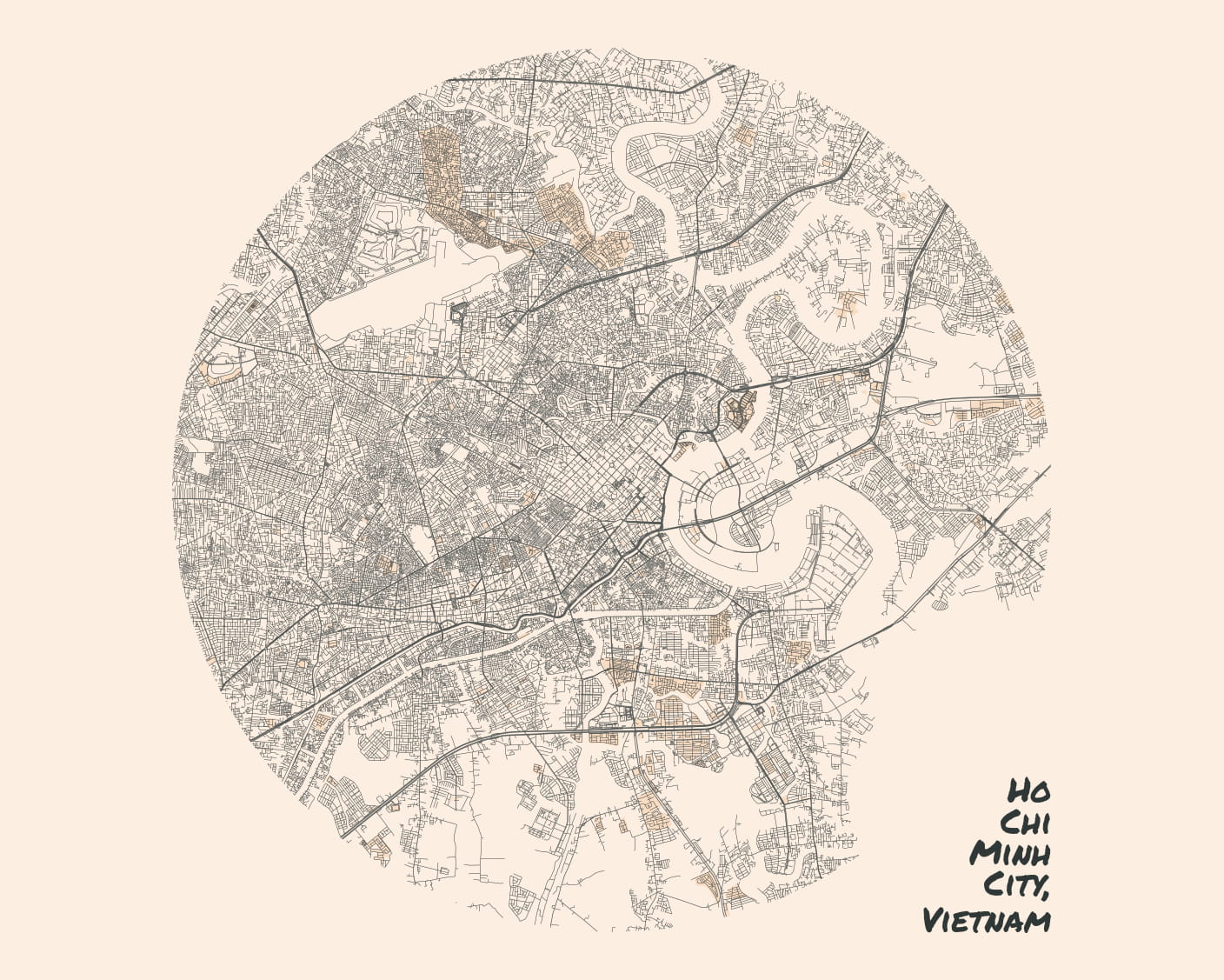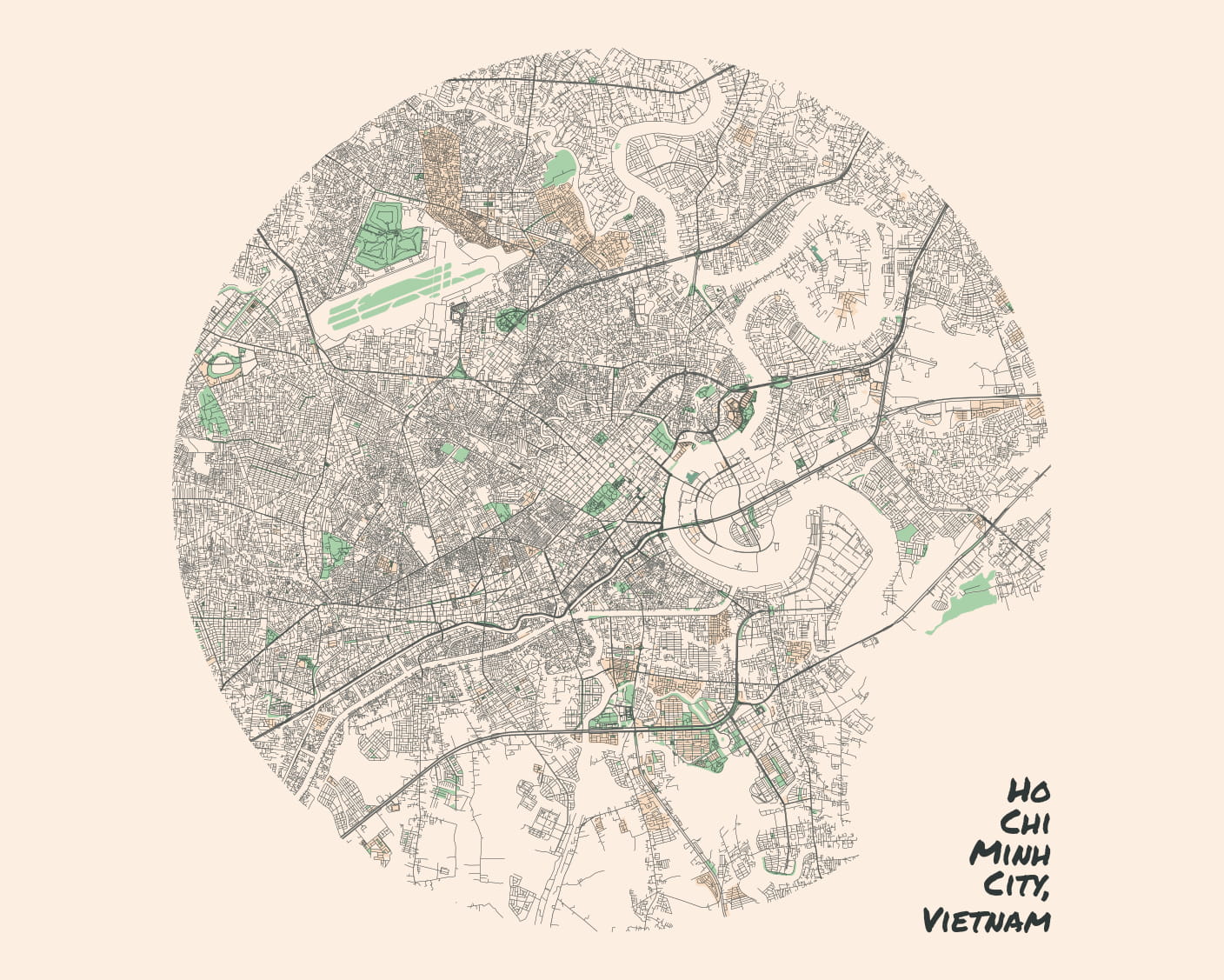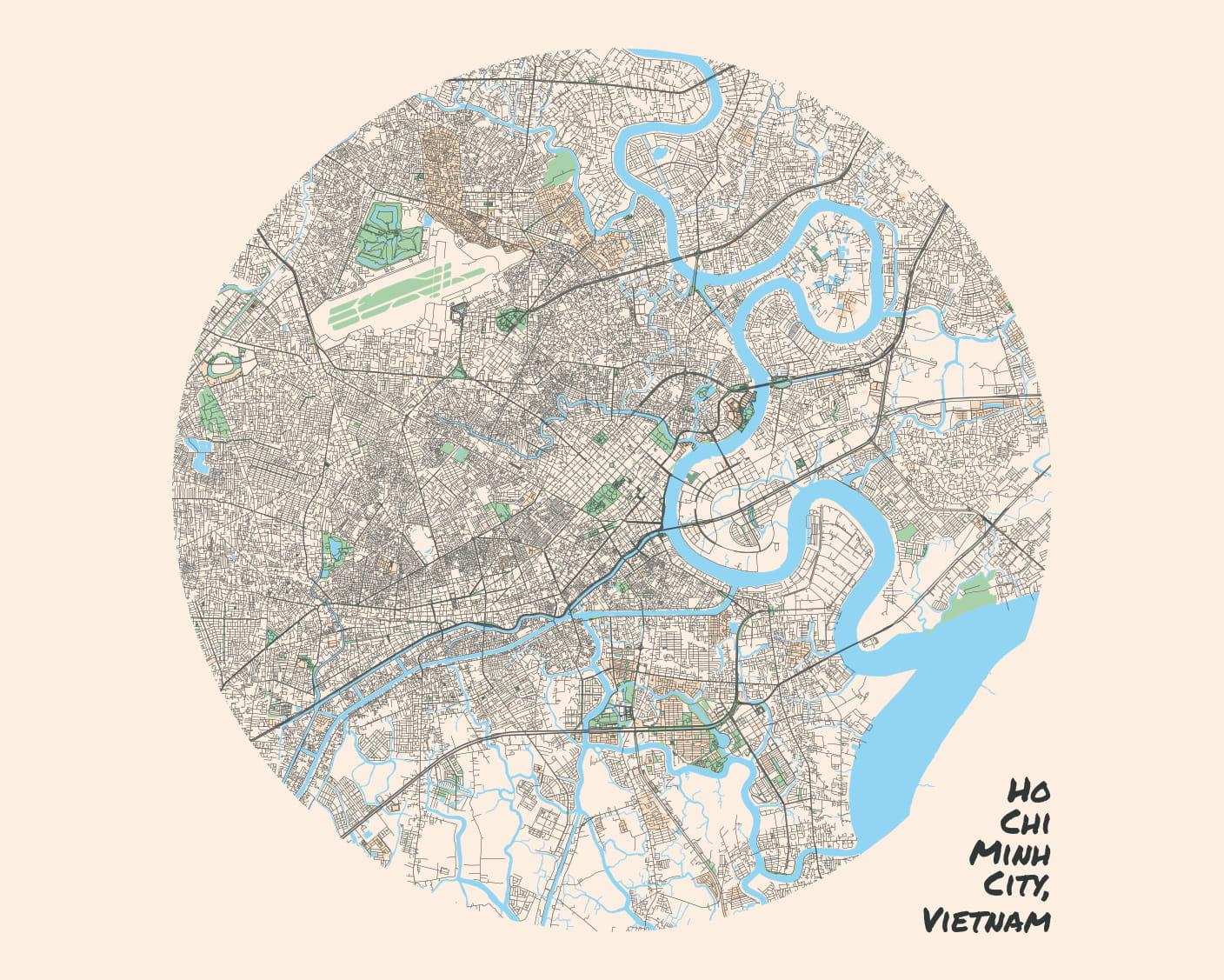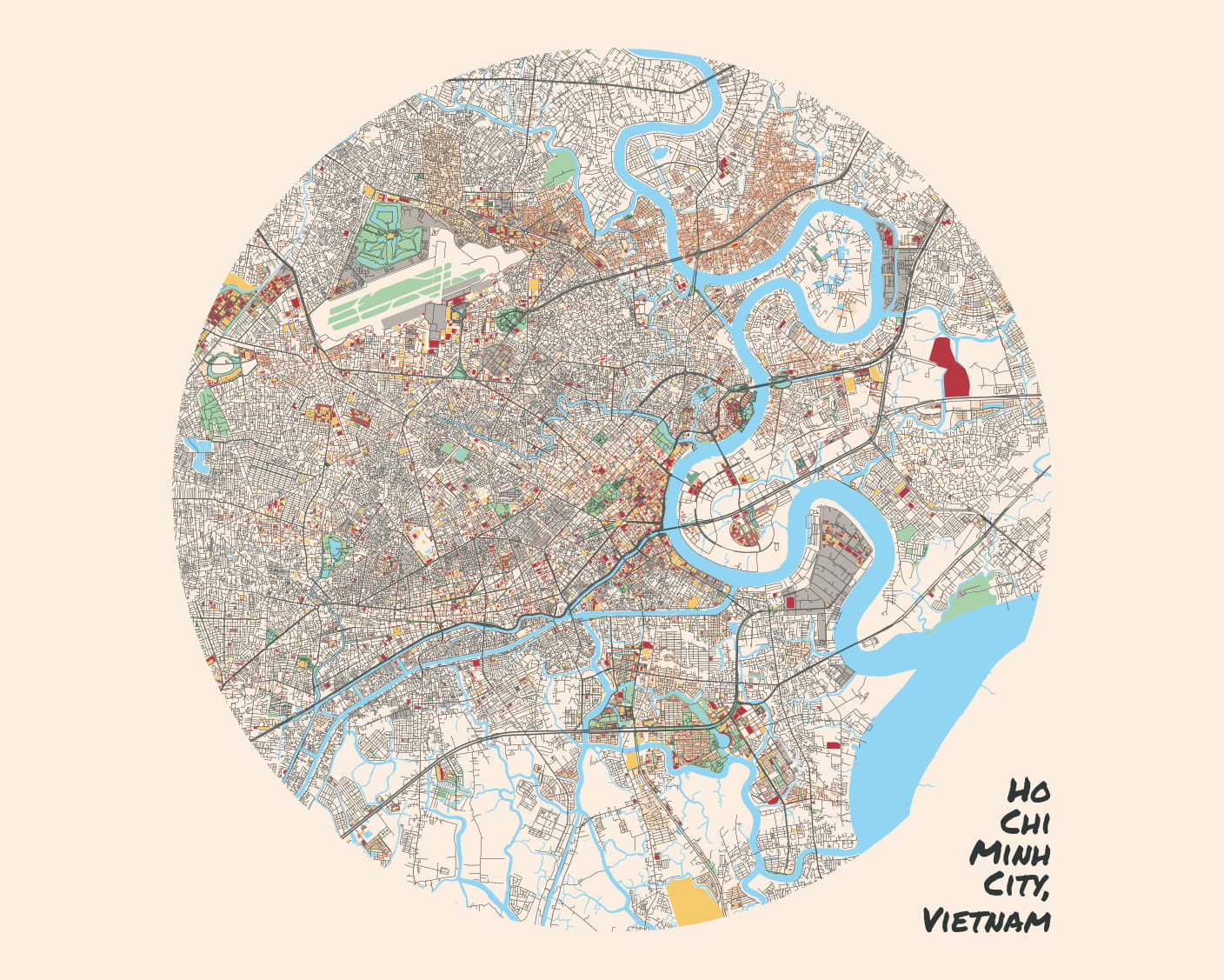 I didn't know what to expect with Ho Chi Minh City.01 It turns out, it's way more built-up than Hanoi. Sidewalks, skyscrapers,02 brick and mortar stores that seemed massive compared to their single-room-box Hanoi counterparts. More westernized. That, and the air and parks were better.03
Strangely, while this solved some problems, it created others. Certainly walking around was way easier. We could walk on sidewalks, dodging mopeds only on rare occasion, and cross streets at crosswalks that actually meant something. But now, we found ourselves spending long stretches on big boulevards, next to the roar of four lanes of traffic rather than one. Grab'ing mopeds remained the best choice for getting around.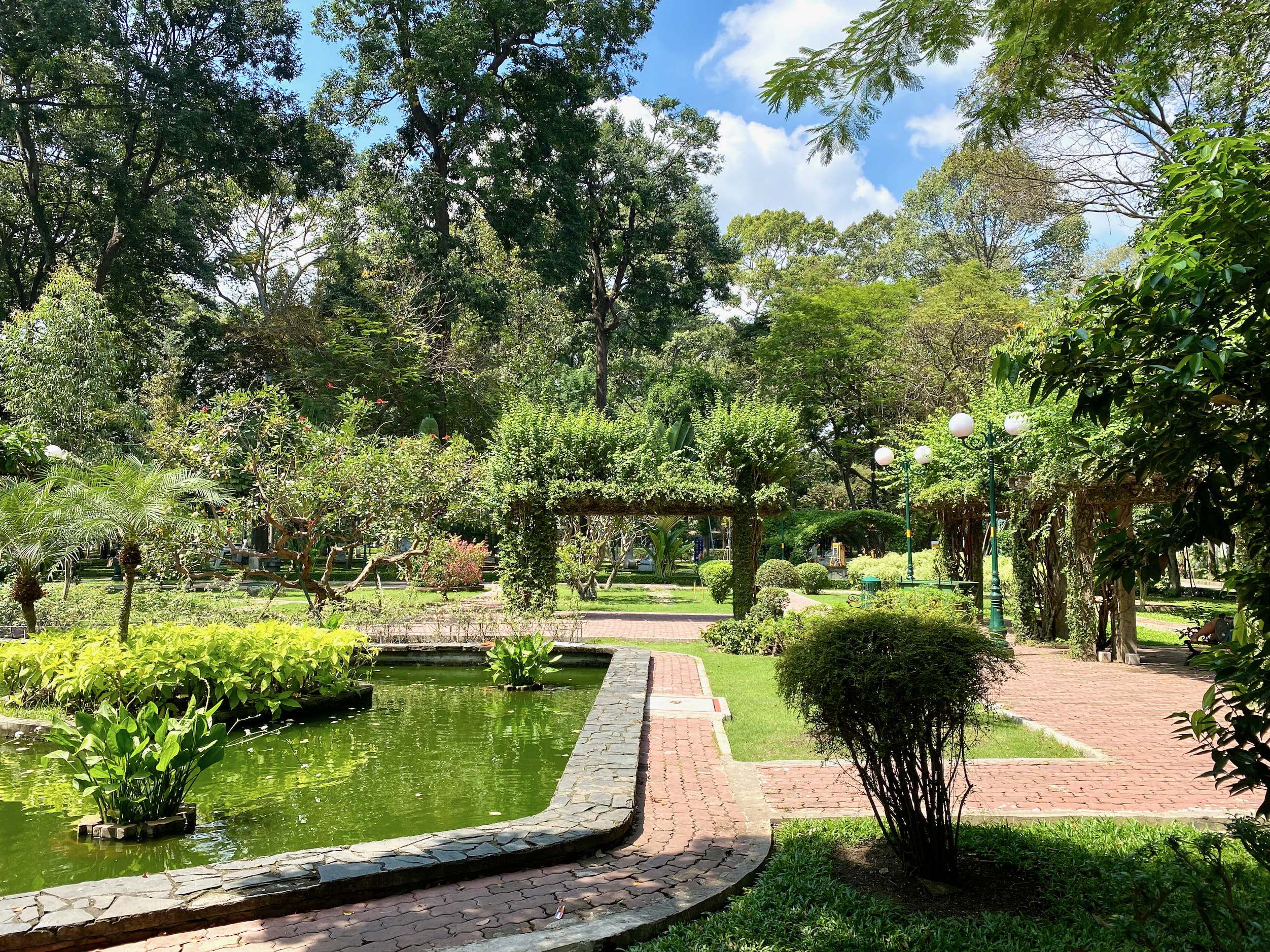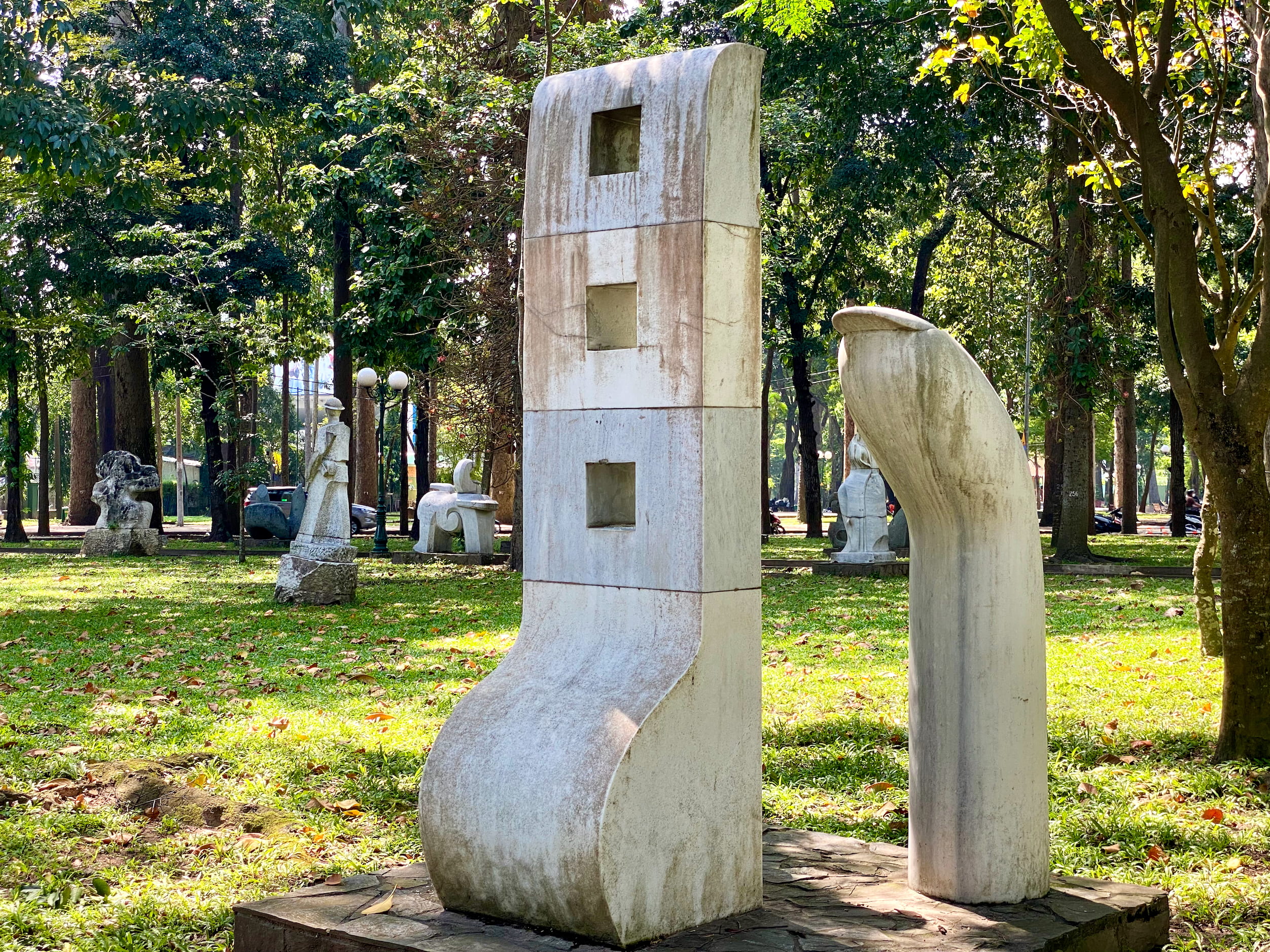 We spent some time in our stay hitting up the in-town Officially Mandated Tourist Activities (OMTAs). (Abiding by the decision we eventually reached with Hanoi, we skipped taking tour busses to any out-of-town OMTAs.) These included visits to ex-seat-of-government locations with impressively symmetric stuff…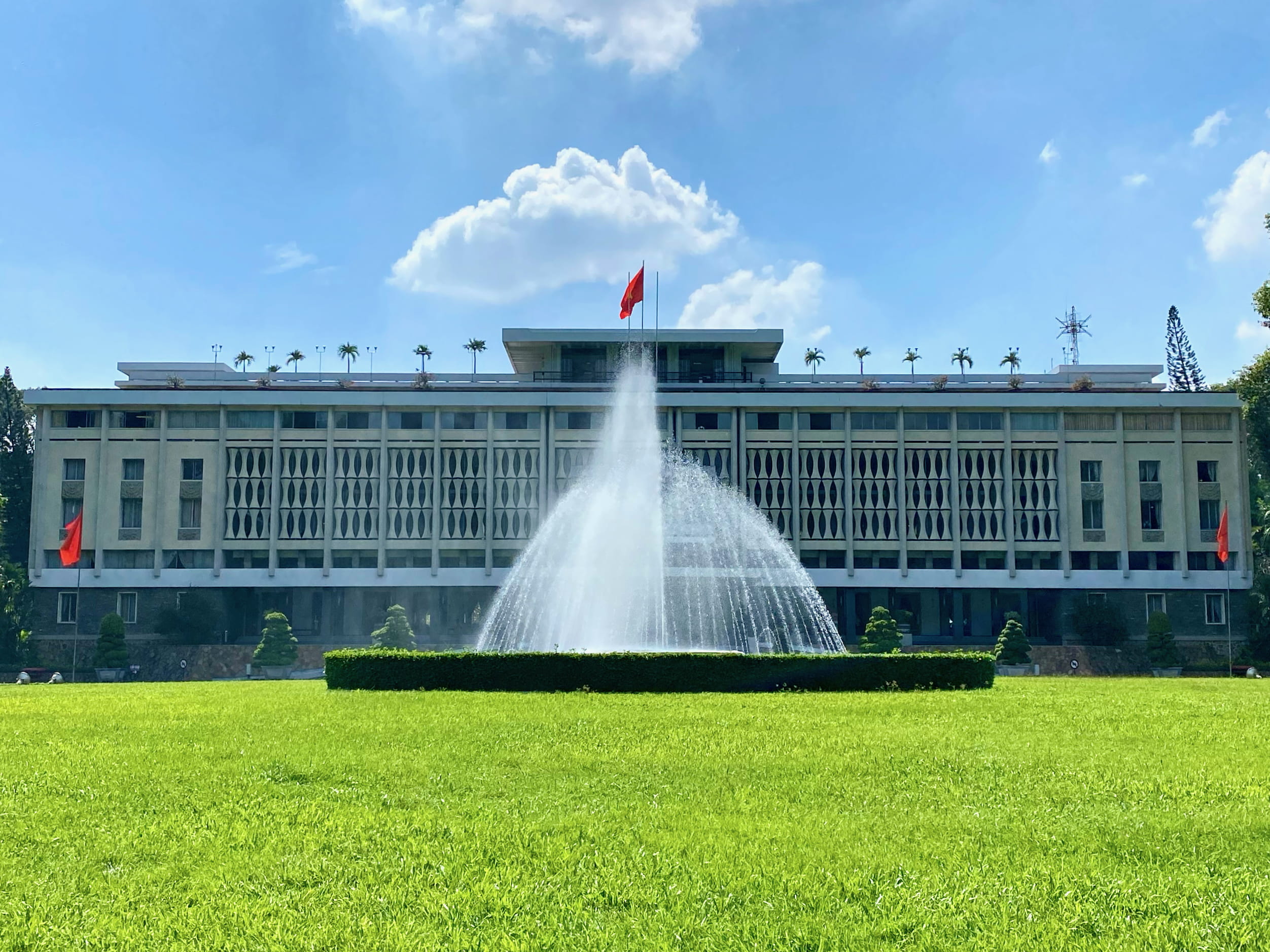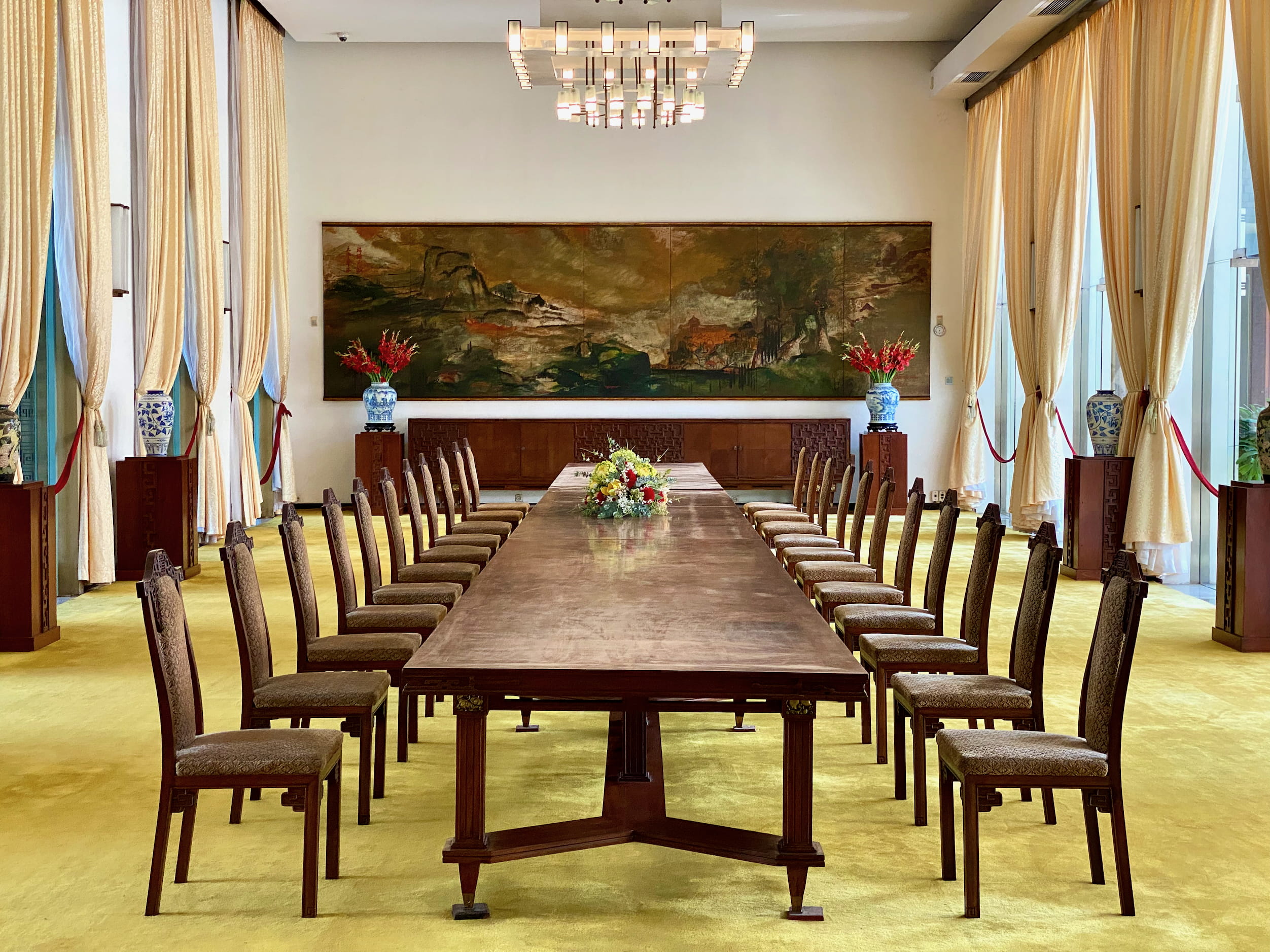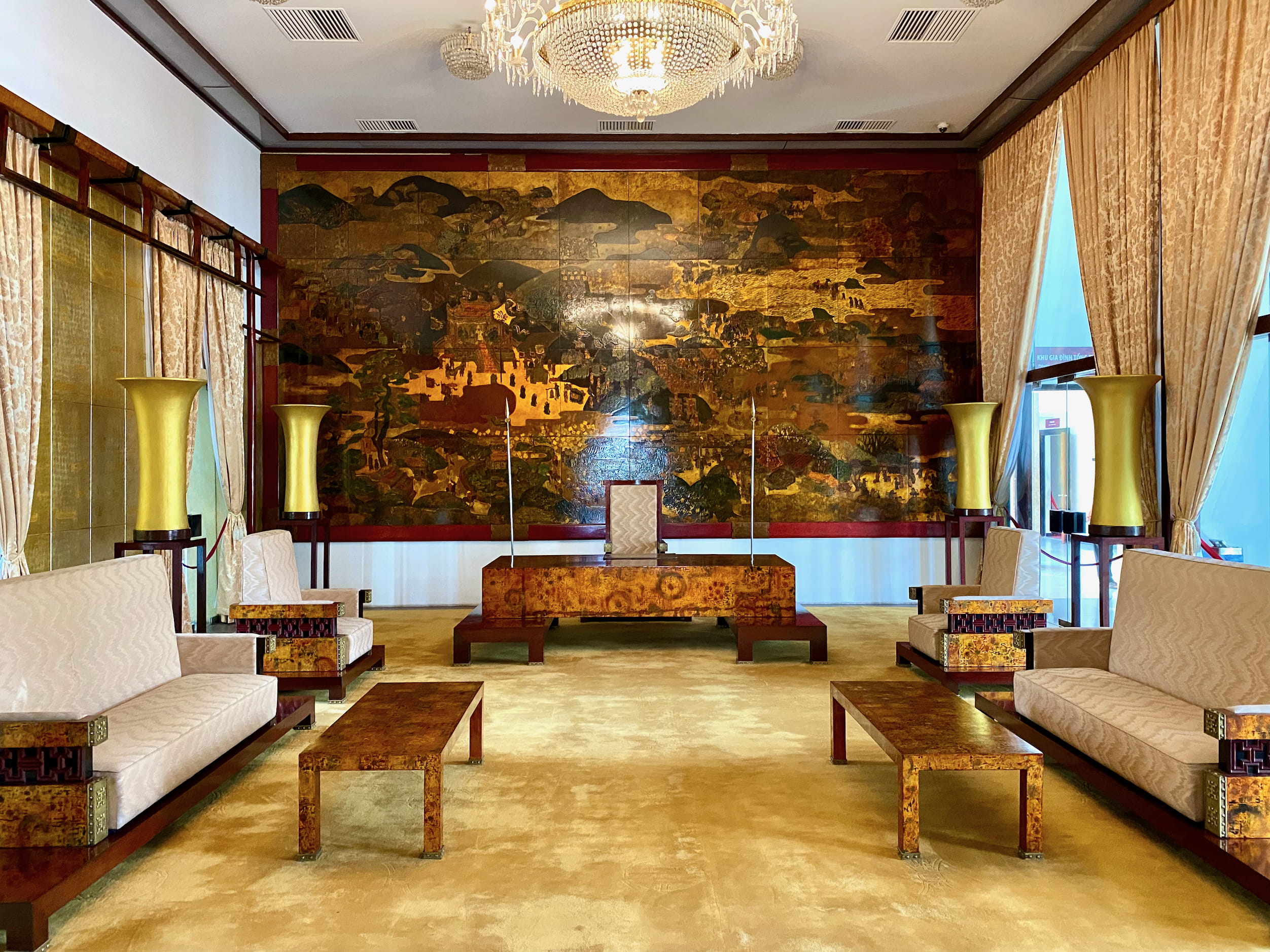 …a quick jaunt through tourist markets and significant downtown architecture…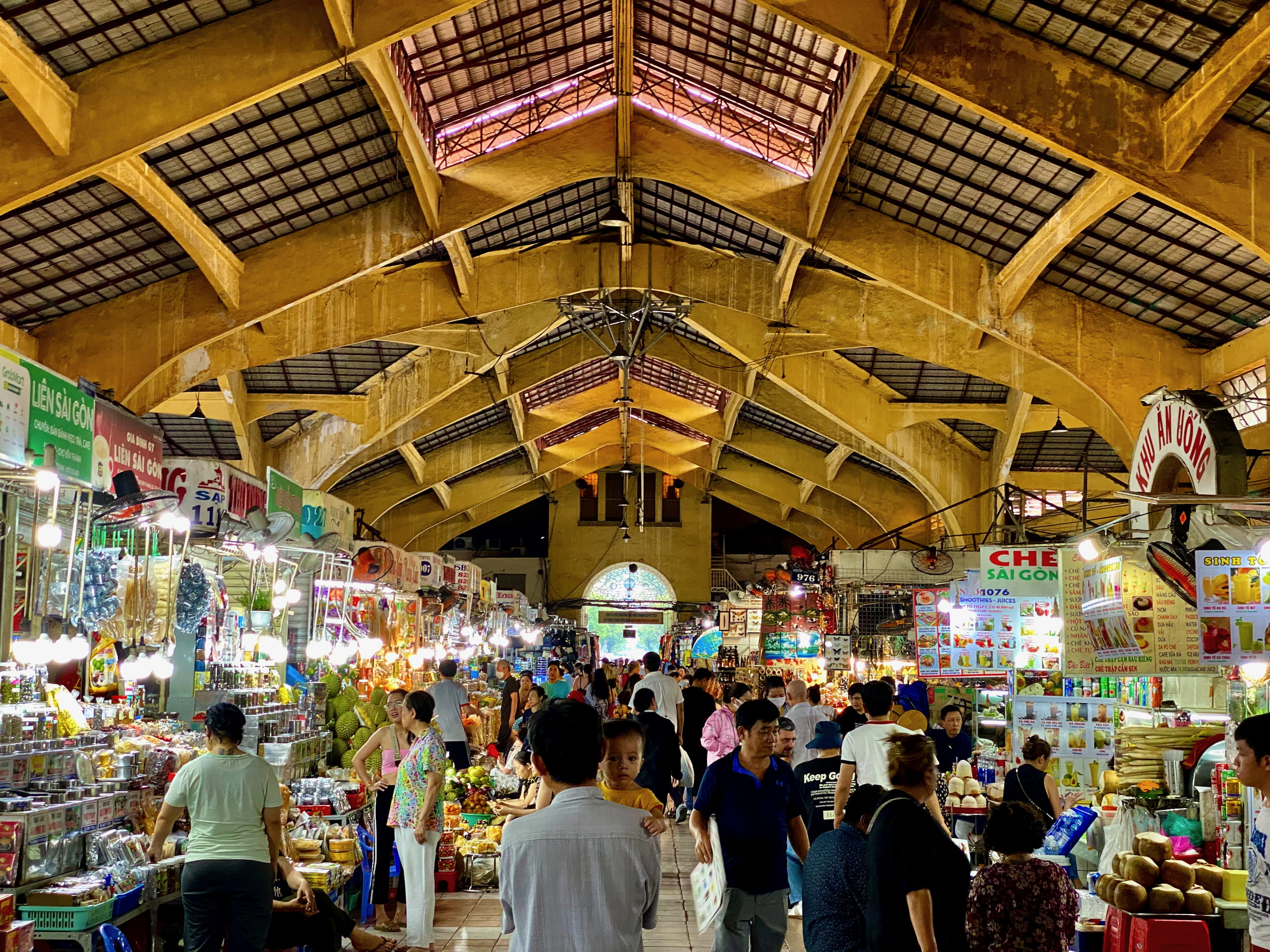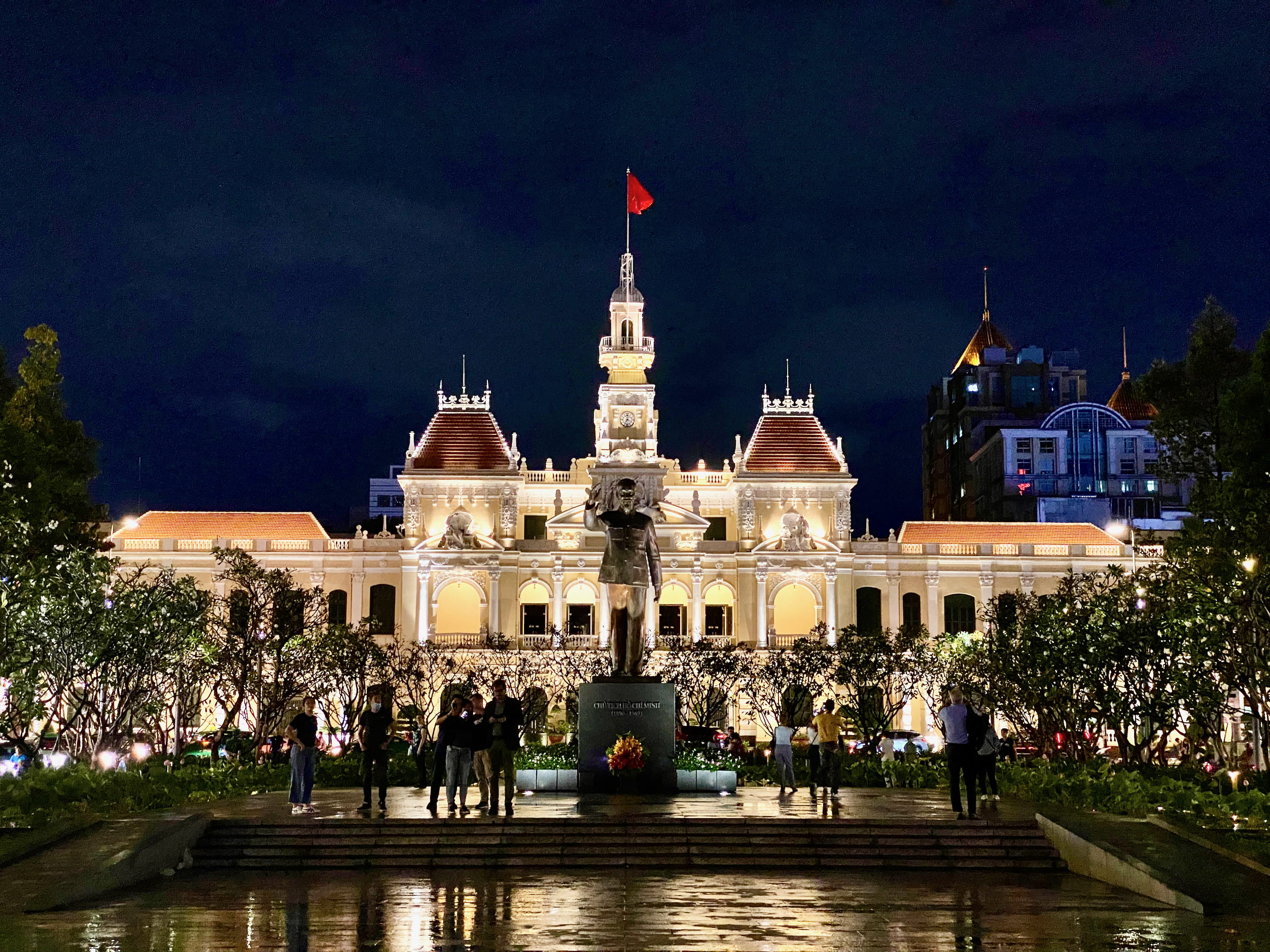 …one of the more famous local shrines…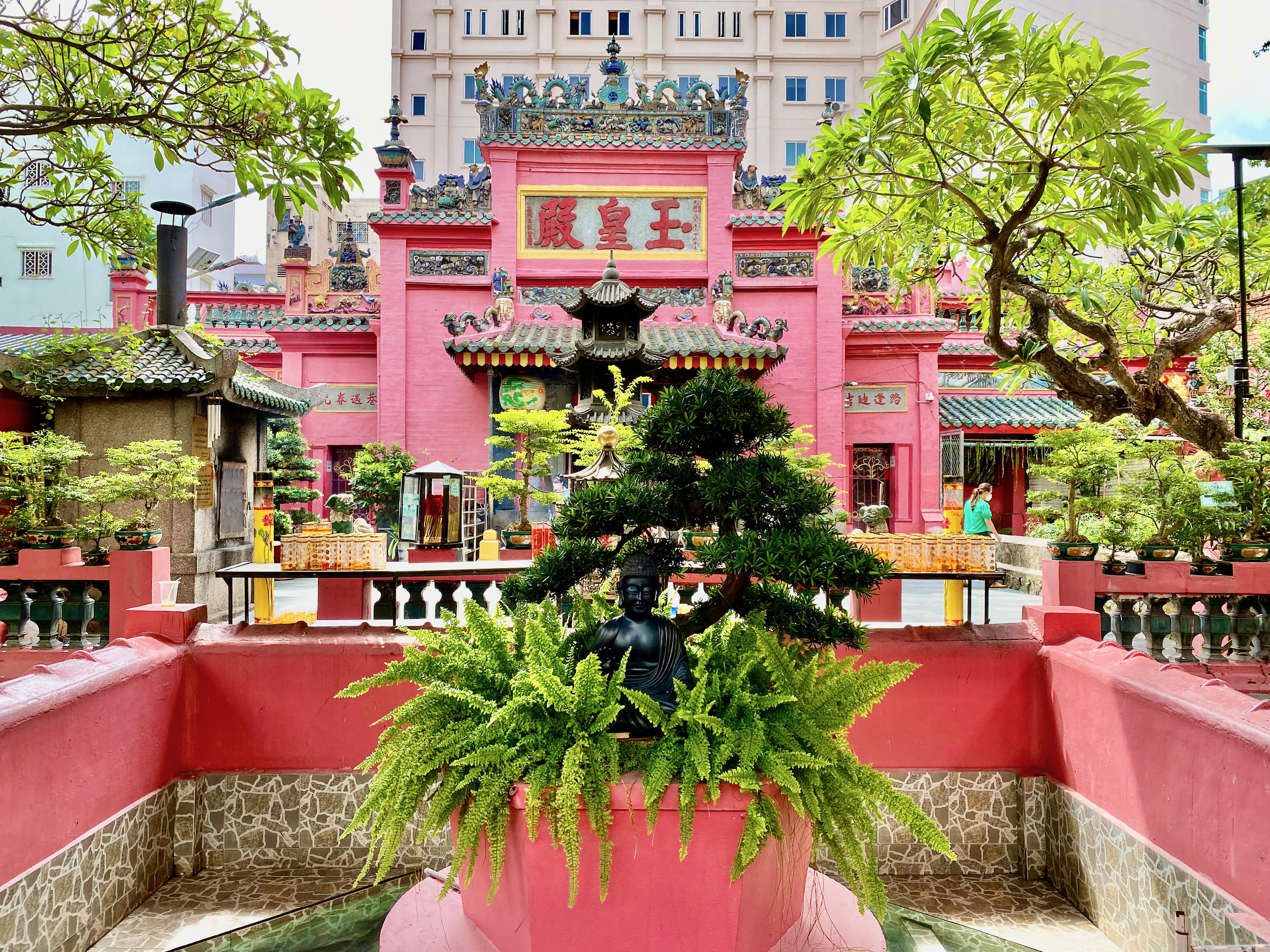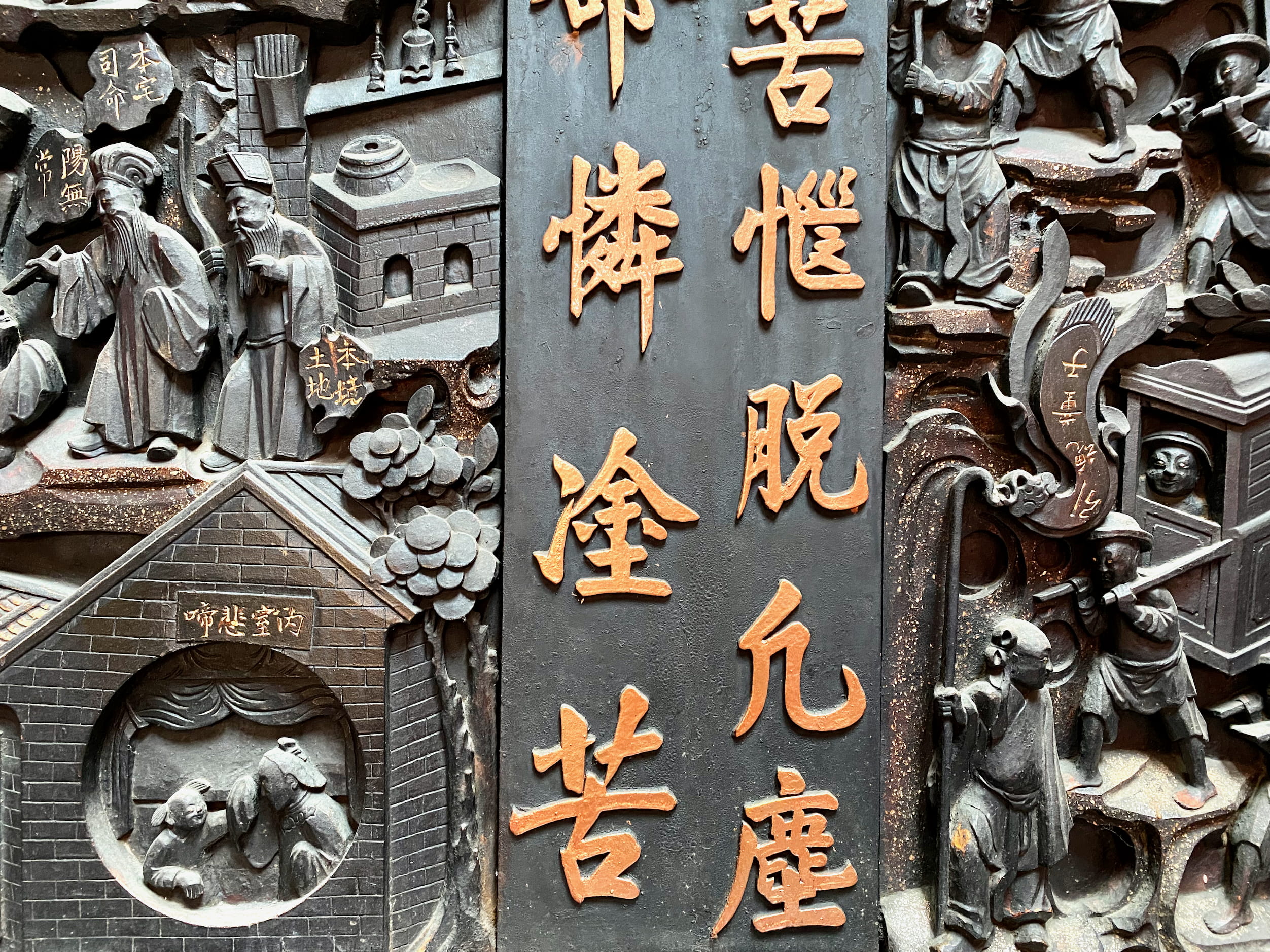 …and some local (though, yes, tourist-targeted) shows.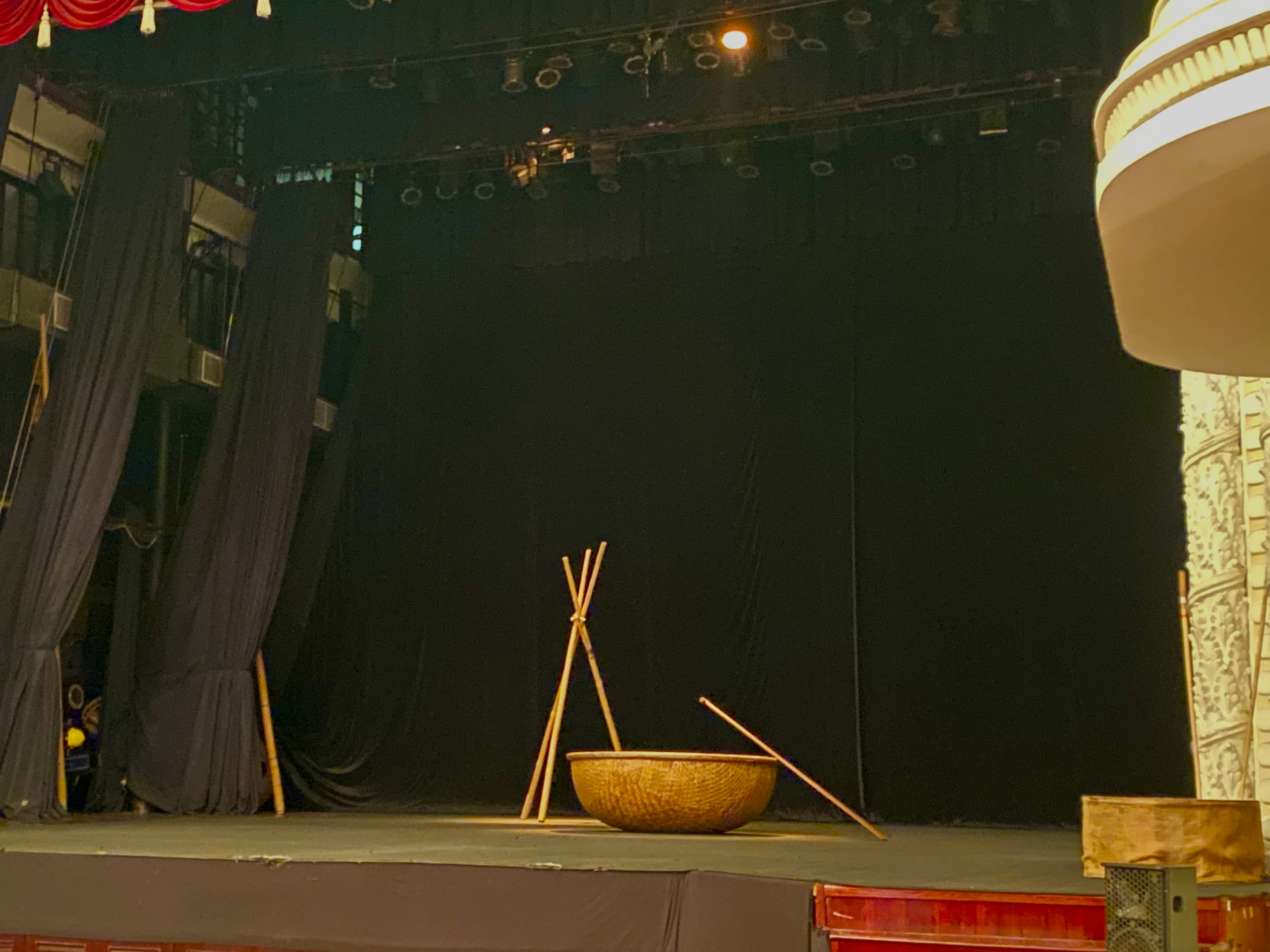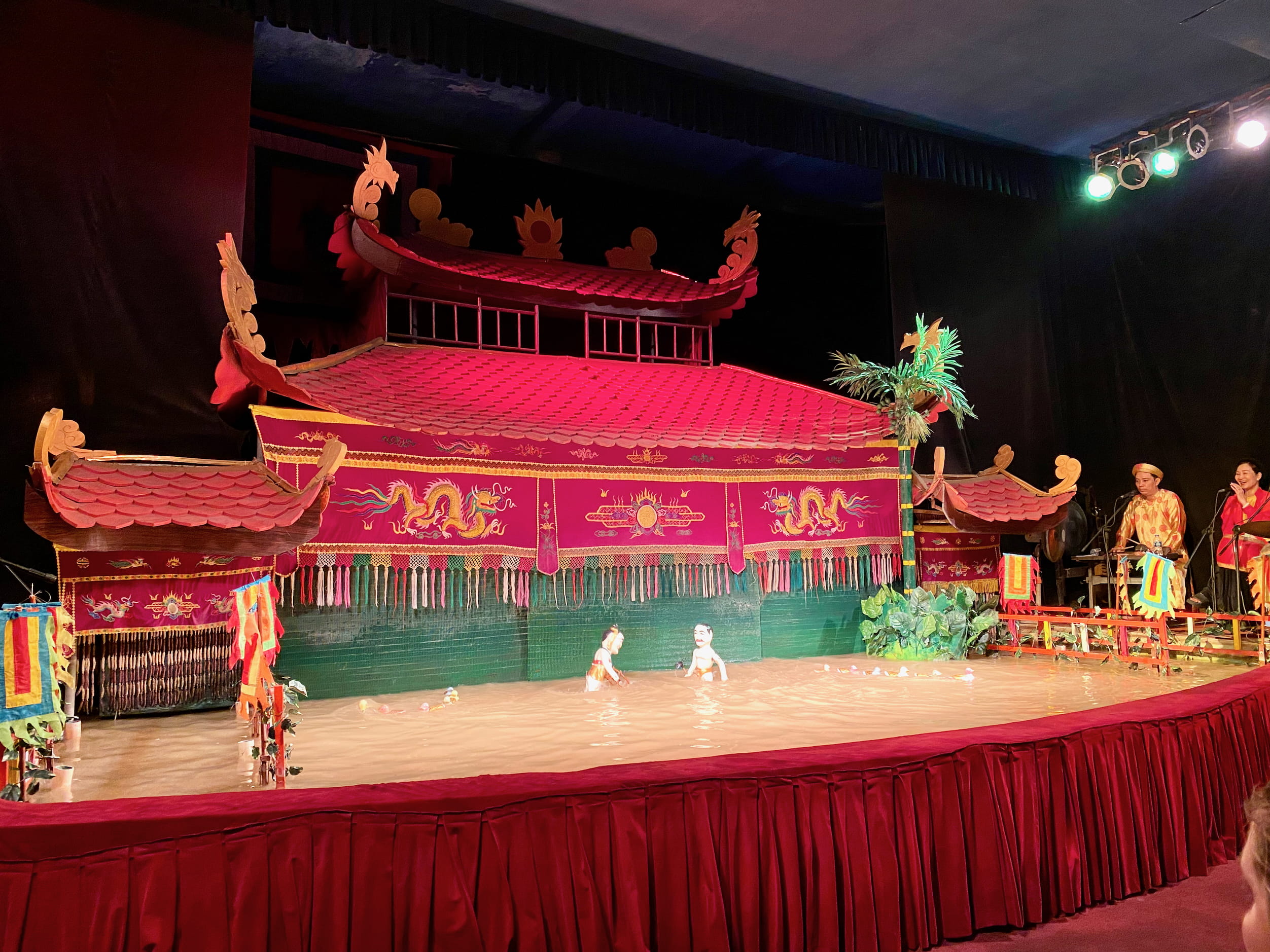 The American War museum—again, their (appropriate) name for what we call the Vietnam War—was great for seeing a Vietnamese perspective on their own history. It was hard not to largely agree with them. I had forgotten how long the Vietnam War lasted (nearly 20 years) and for how long the USA was heavily involved (10 years). Many on-the-ground photos portray a fraction of the immense human suffering. I sort of can't believe they welcome us as tourists a few decades later.
We also paid a visit the local art museum, ft. unexplained head on roof.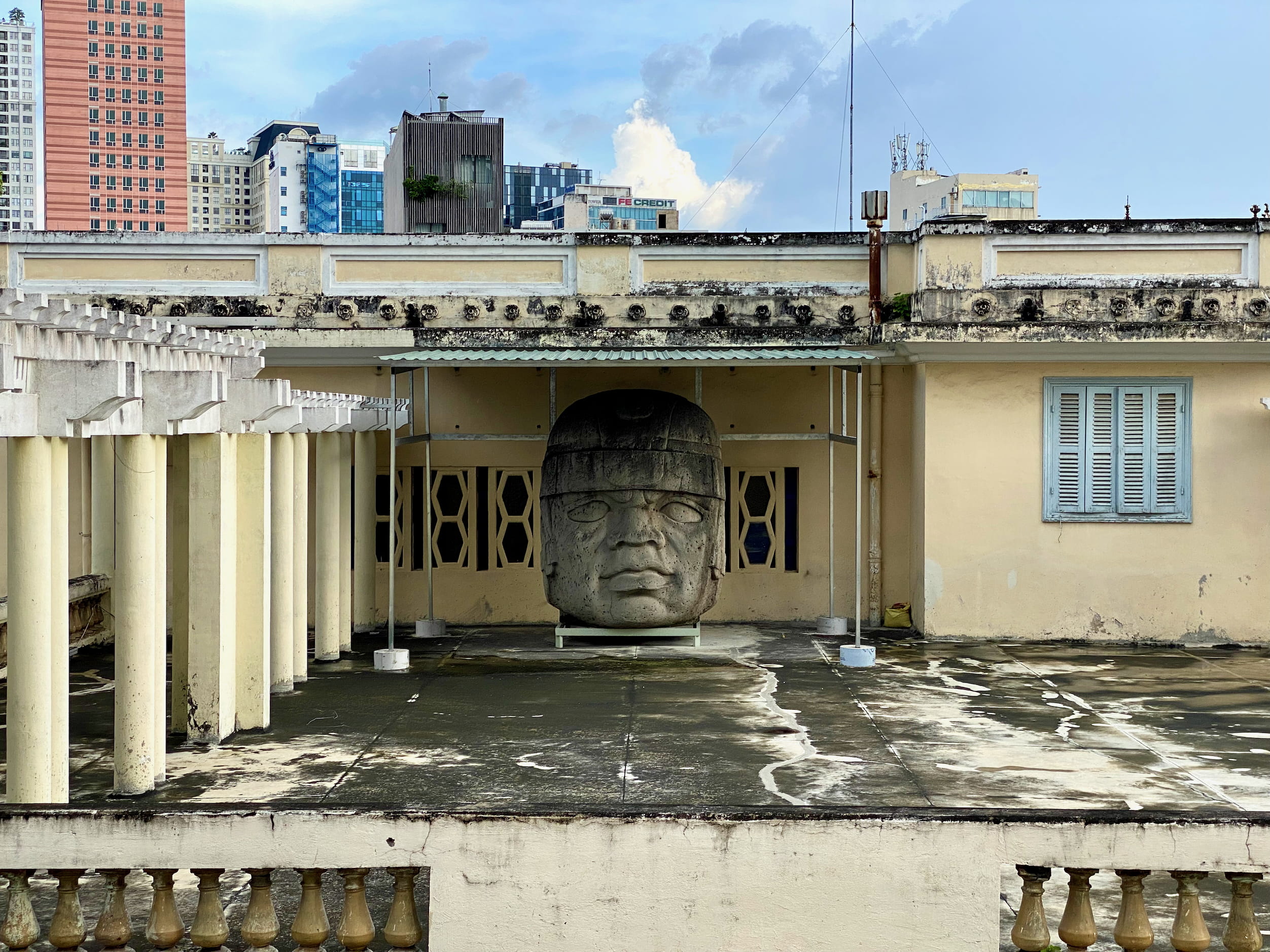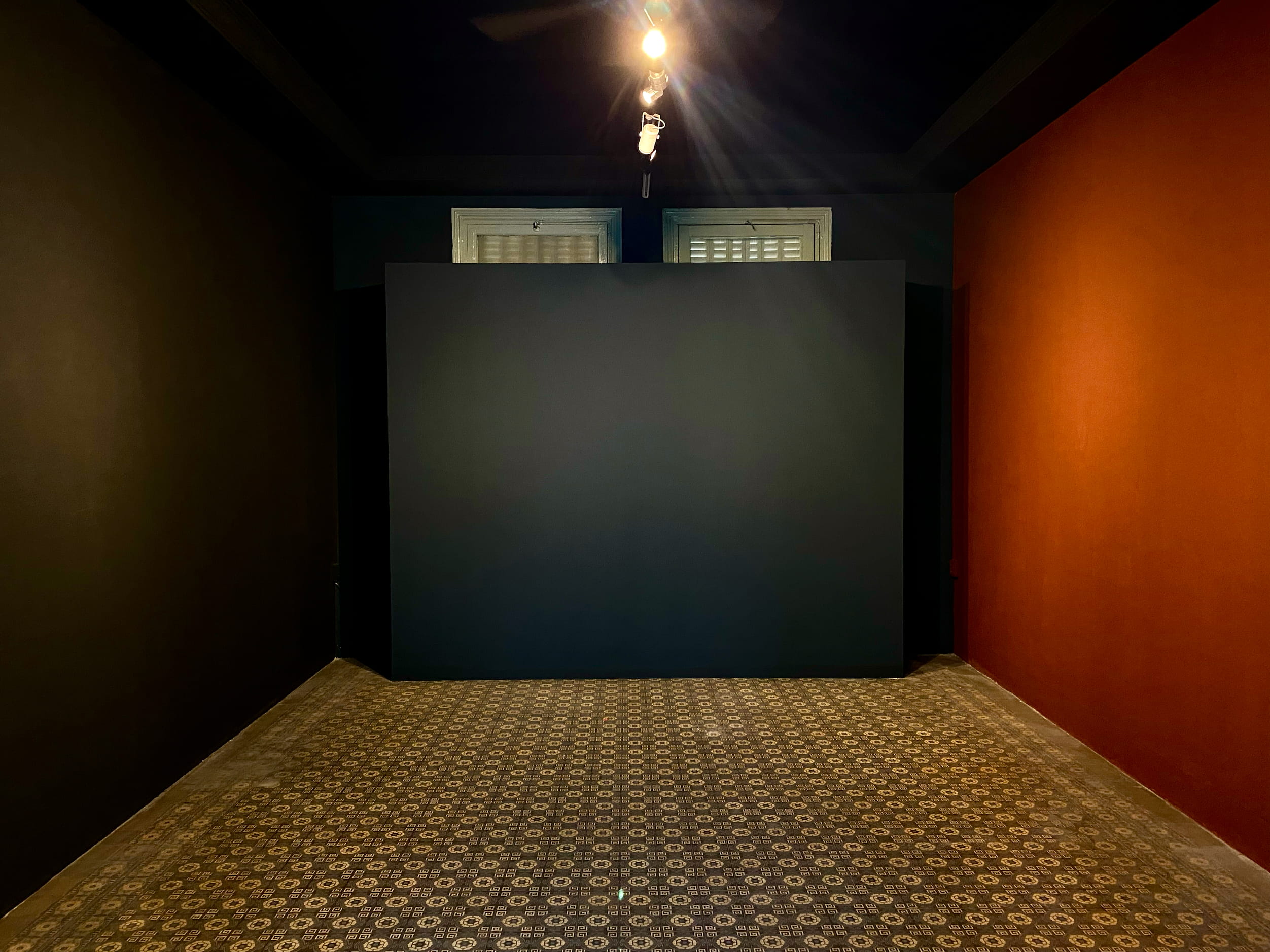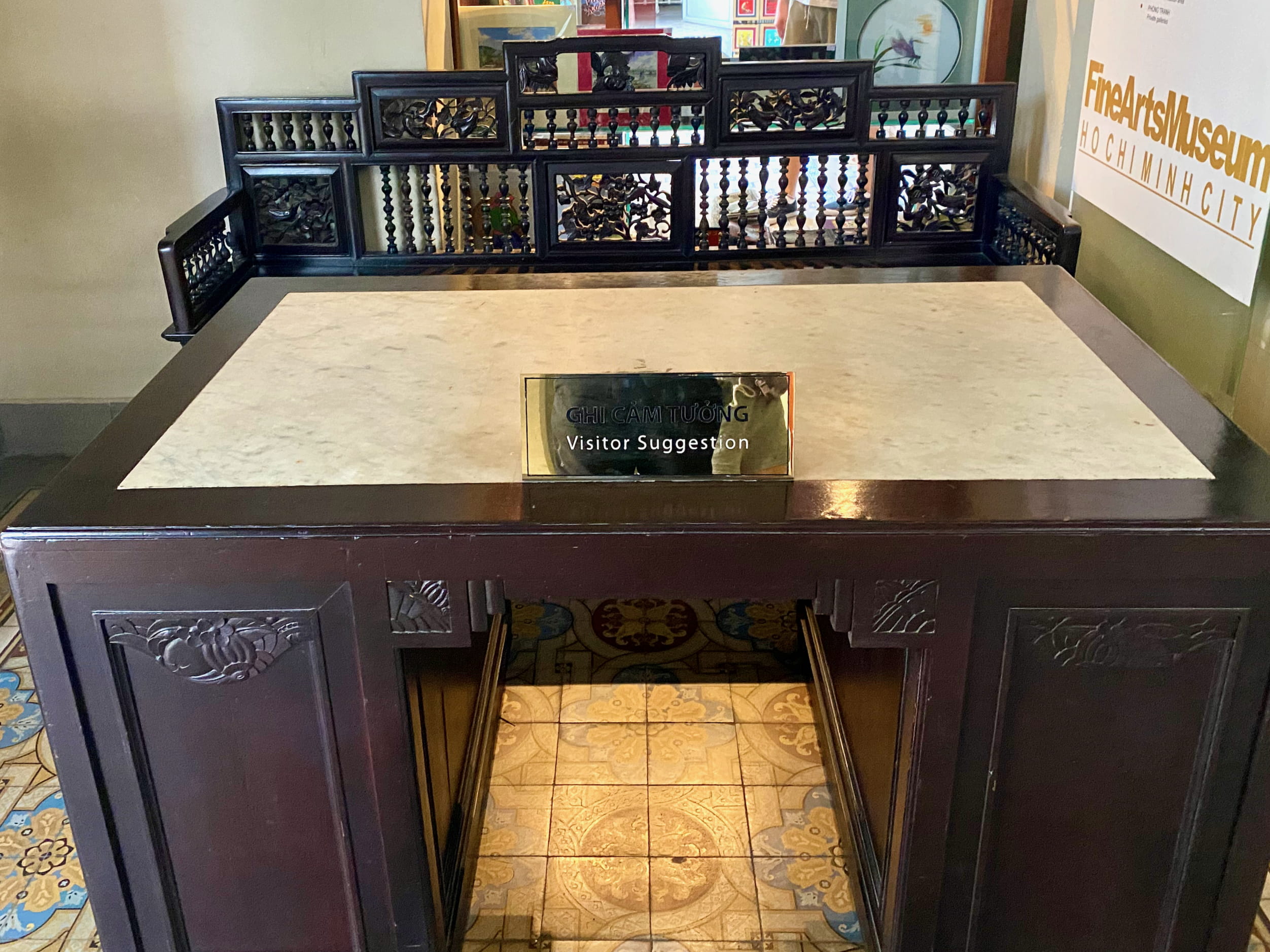 But mostly, we just hung out. Enjoyed the big city. Decompressed a bit after the experience overload from the last couple weeks.
Something funny I noticed is how relaxing it is to not be so worried about money all the time. Since I had just come off of six and a half years in grad school in a moderately expensive city (Seattle), where they pay you $25–35k / year04, thriftiness around everyday things like food was a deeply engrained habit. Doubly so now while traveling. Since things were so much cheaper here, it gave breathing room around every decision, and opened up new classes of activities. Something like ordering food delivery food was usually an extreme luxury, as it meant paying upwards of $20 for a single entree. But now that it was $2, it wasn't a big deal. It provided kind of a strange (and yes, politically fraught re: globalism) simulation of economic class mobility.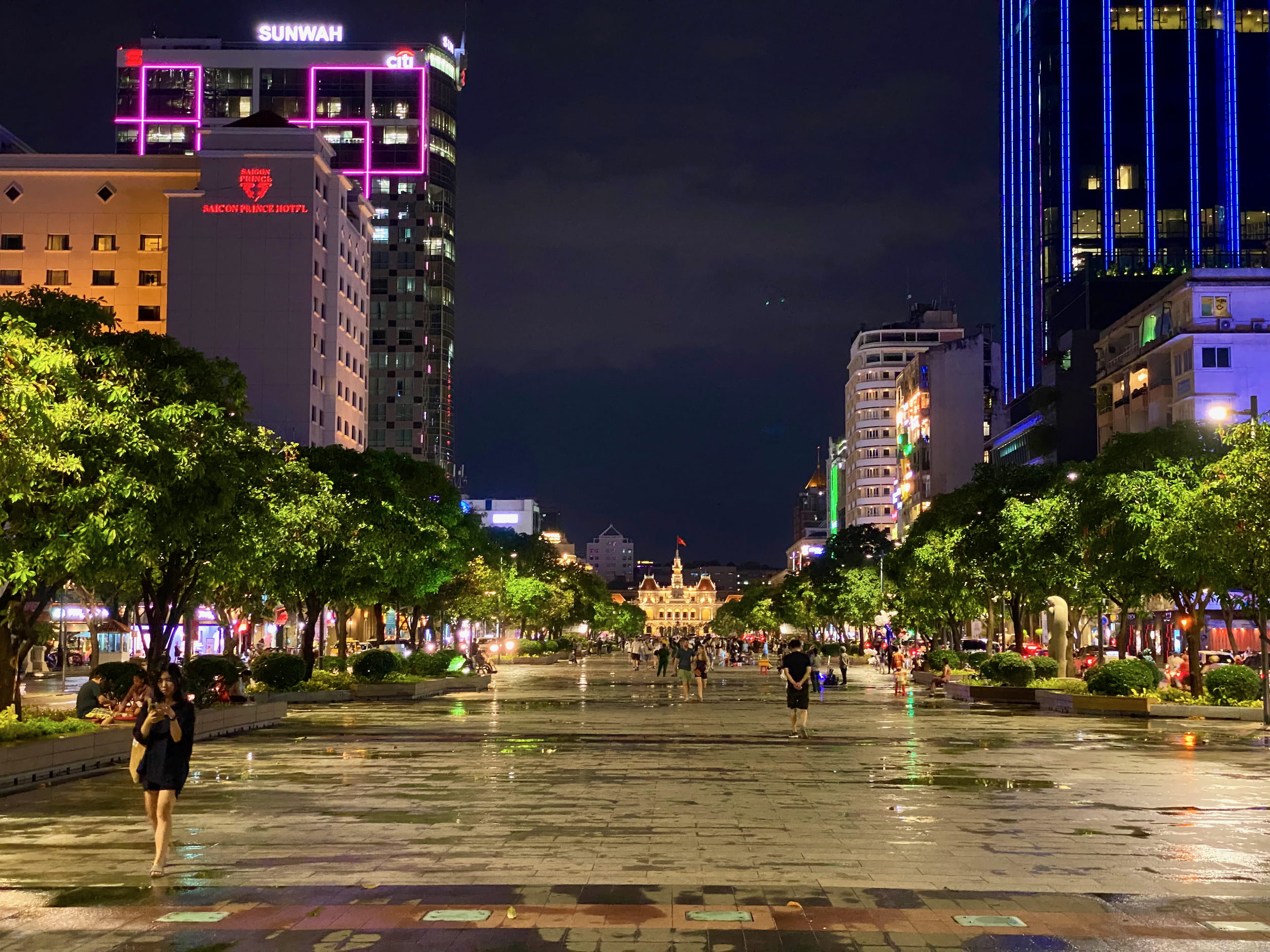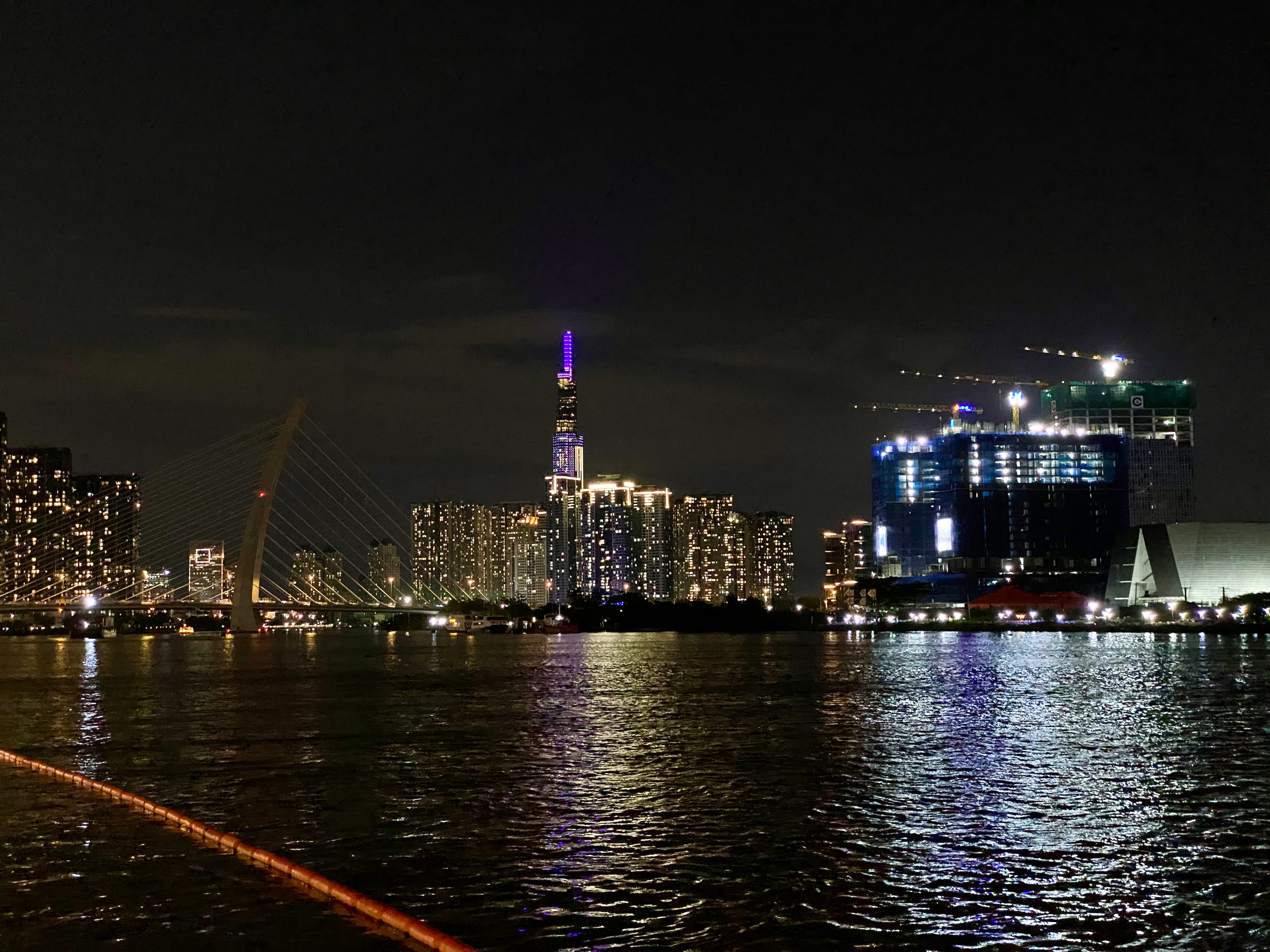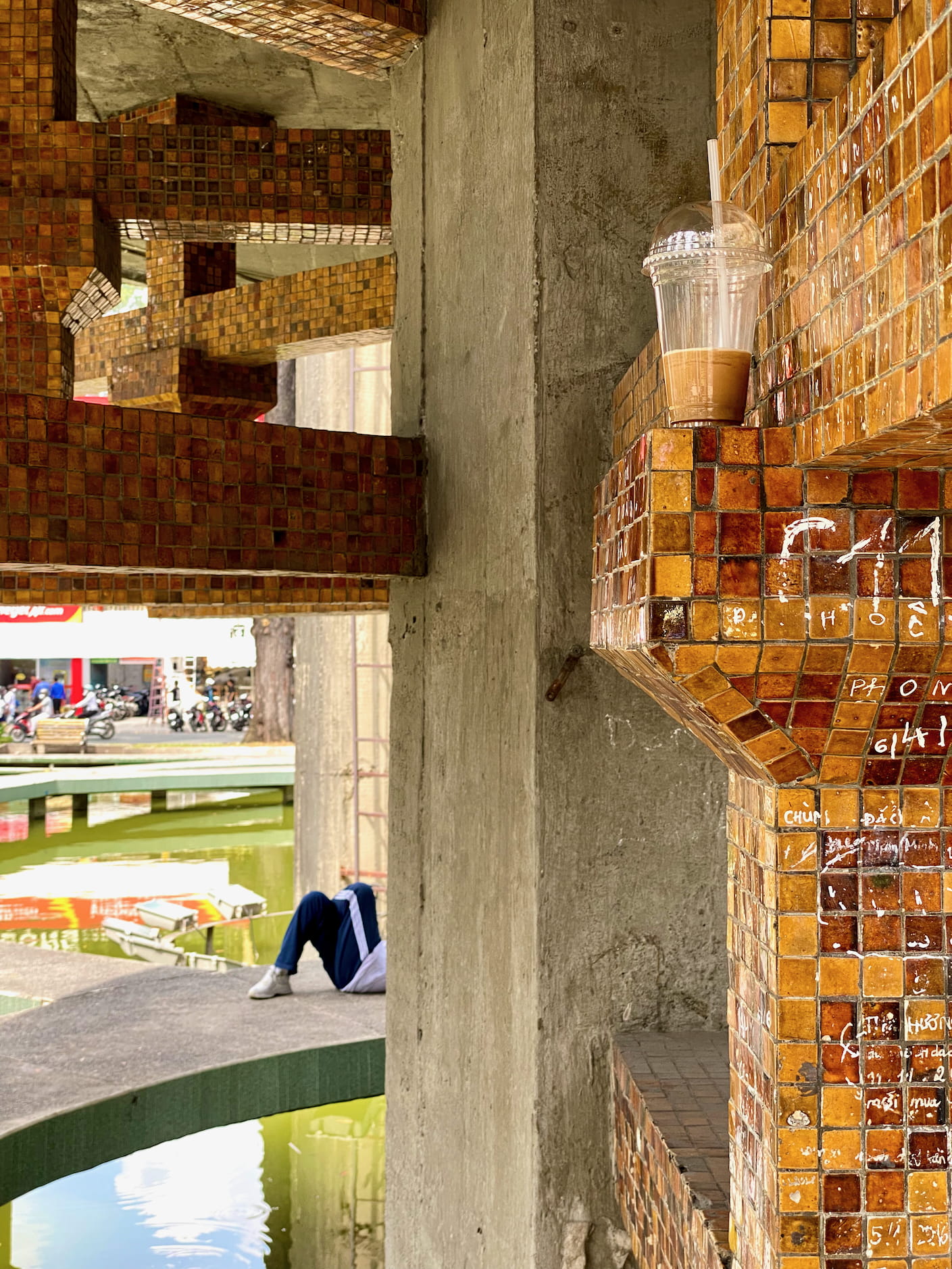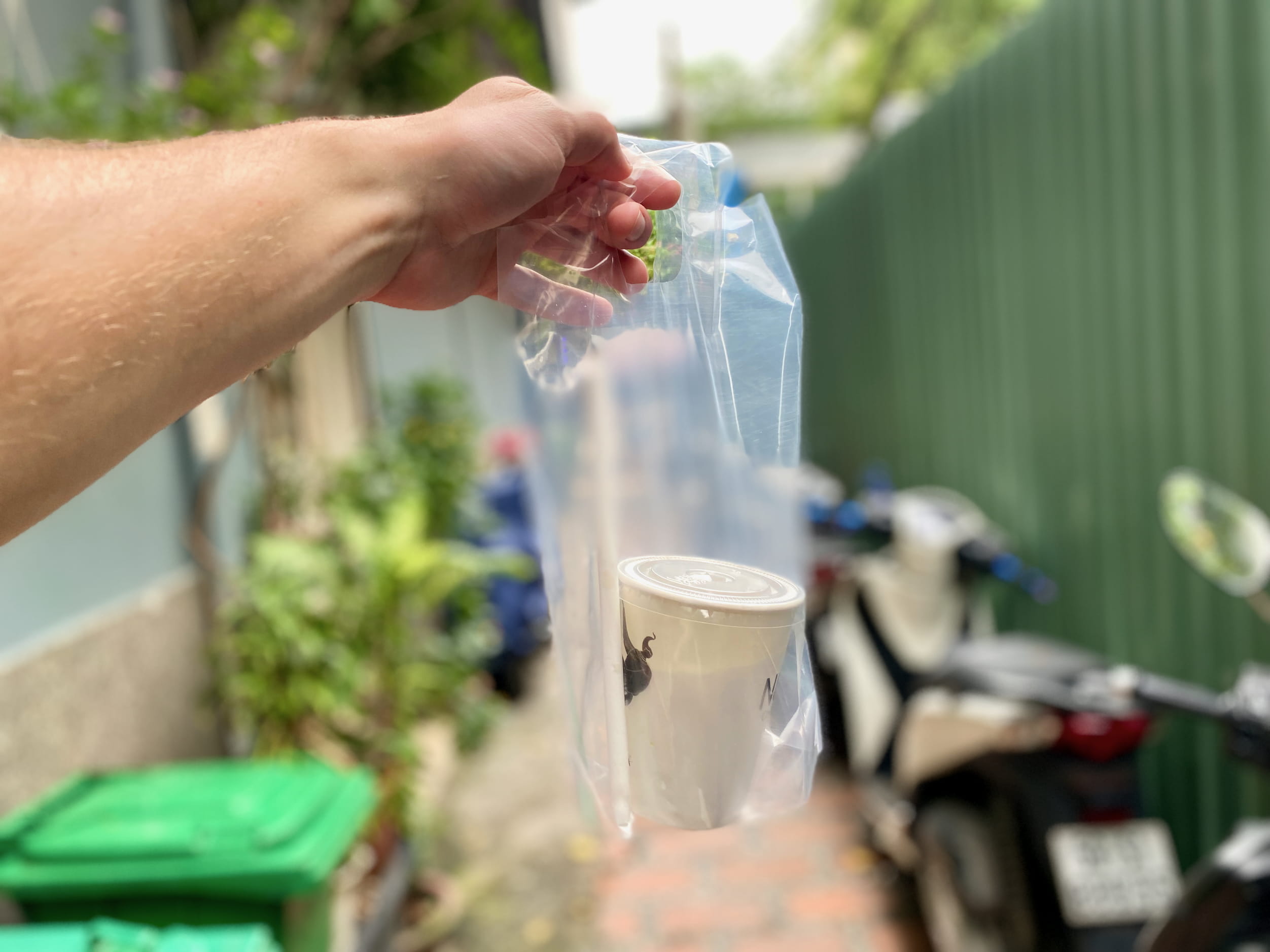 I feel a bit guilty now about avoiding the day trip OMTAs here. But hey, sometimes you gotta just do you—eat bun cha, wander the streets, and absorb the city.
Off all the countries I visited in 2022, Vietnam was the place where my perception changed the most while in it. I entered intimidated by Vietnam's chaos, but left with a respect for its entrepreneurship, efficiency, and variety. And yes, to this day, I wish I could get my hands on just one more bowl of Hanoi style bun cha.