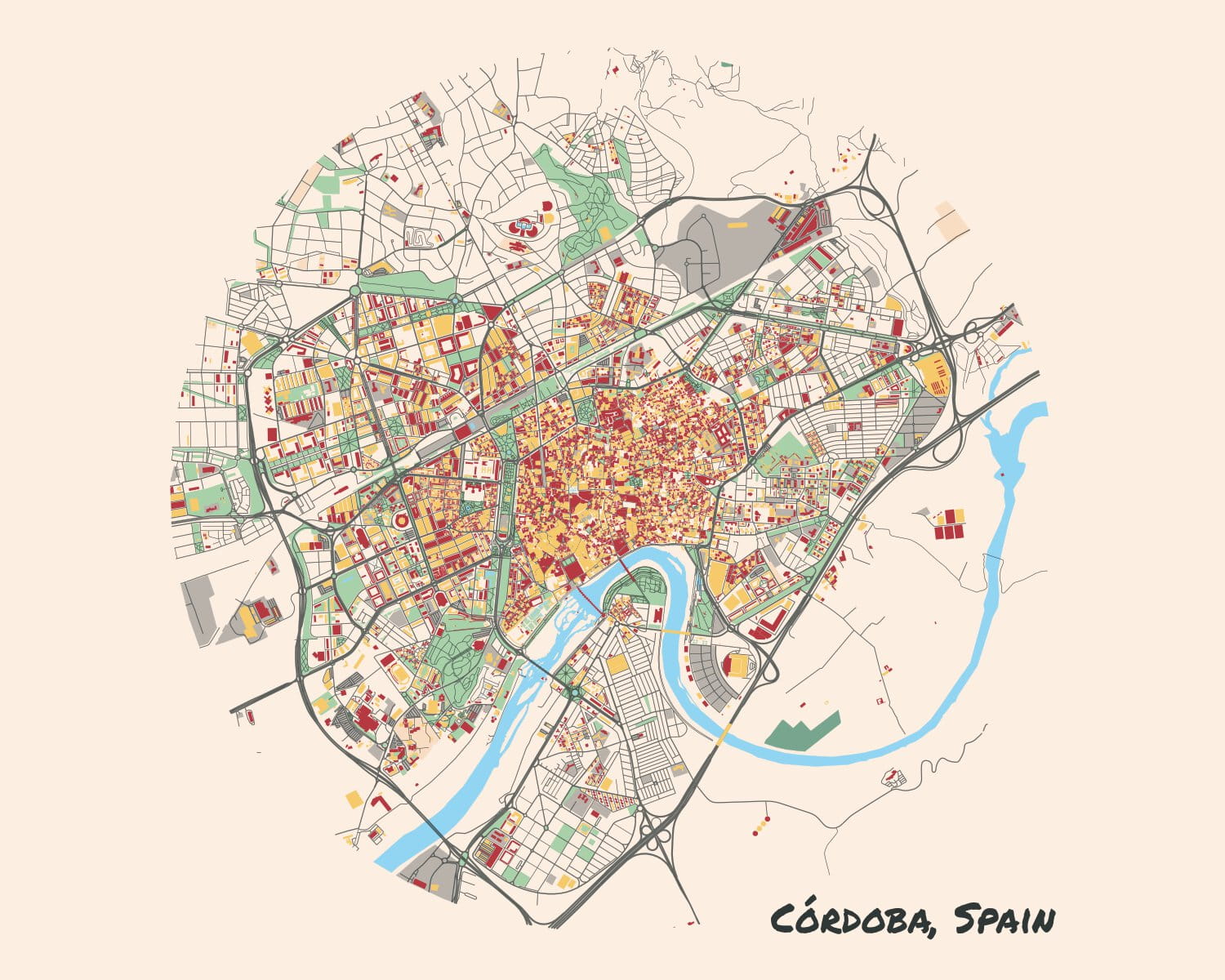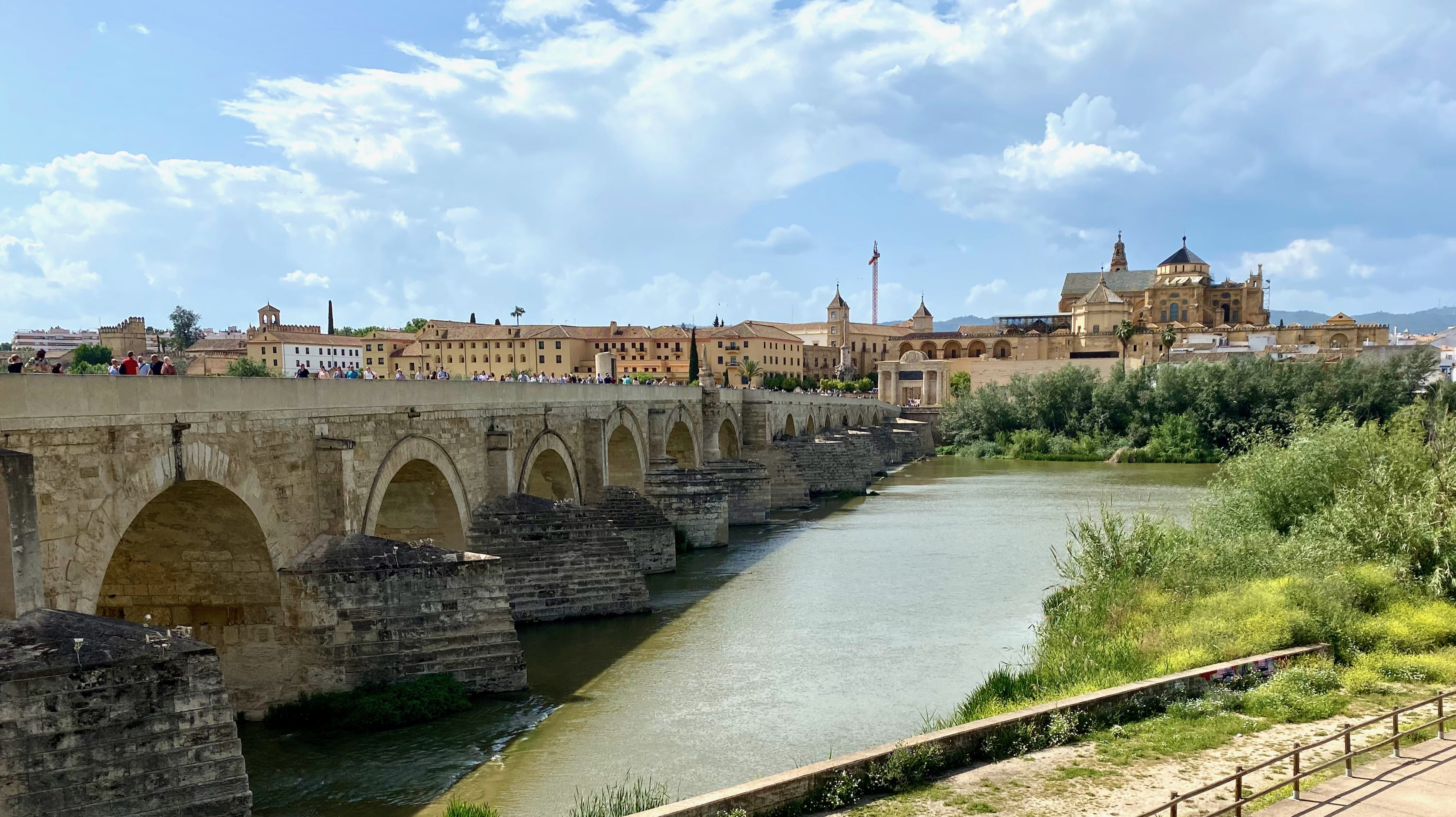 Córdoba was a wonderful change of pace from other Andalusian towns.
Large streets, parks, water, greenery, great for walking. Almost all areas without hoards of tourists, replaced instead by Spanish families.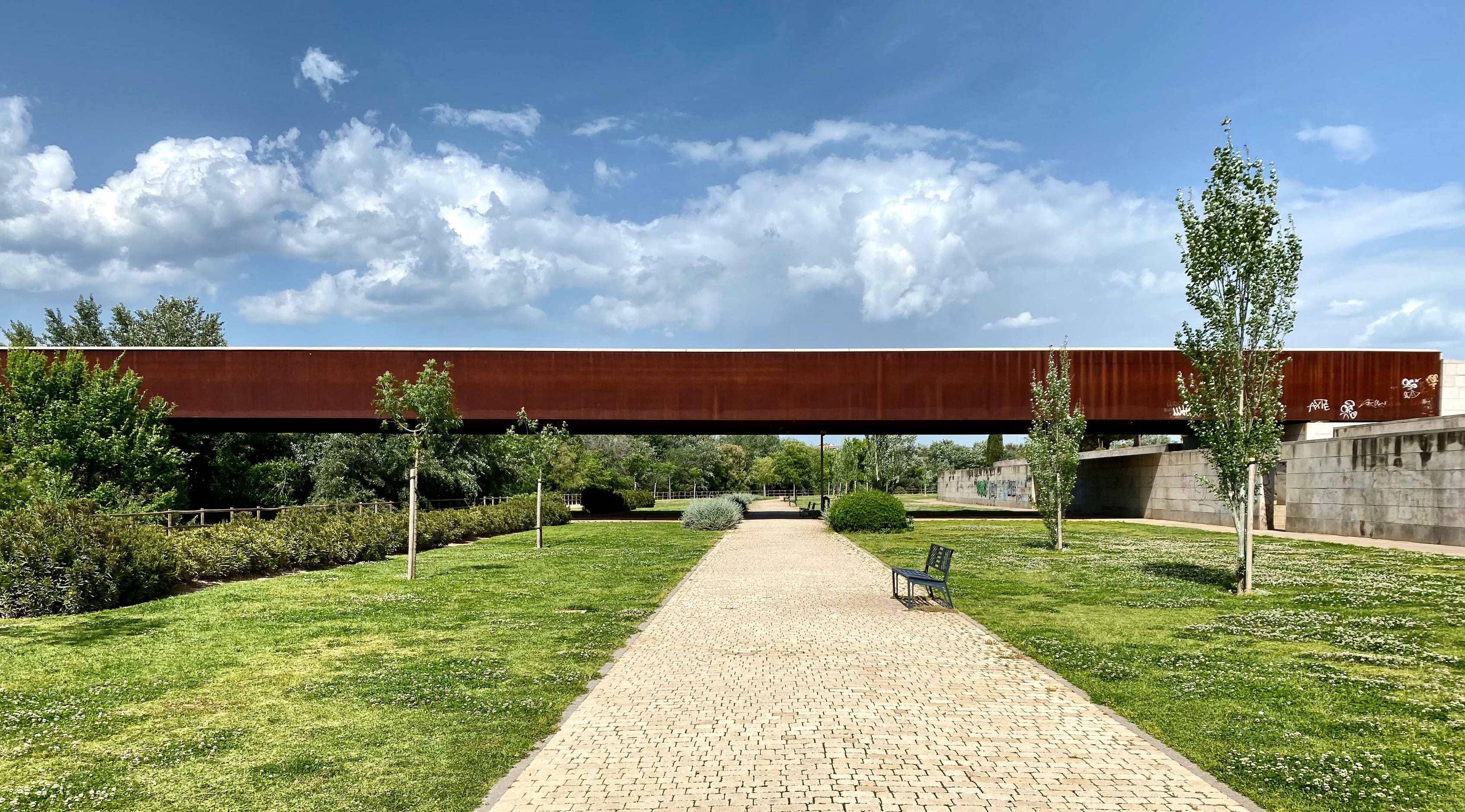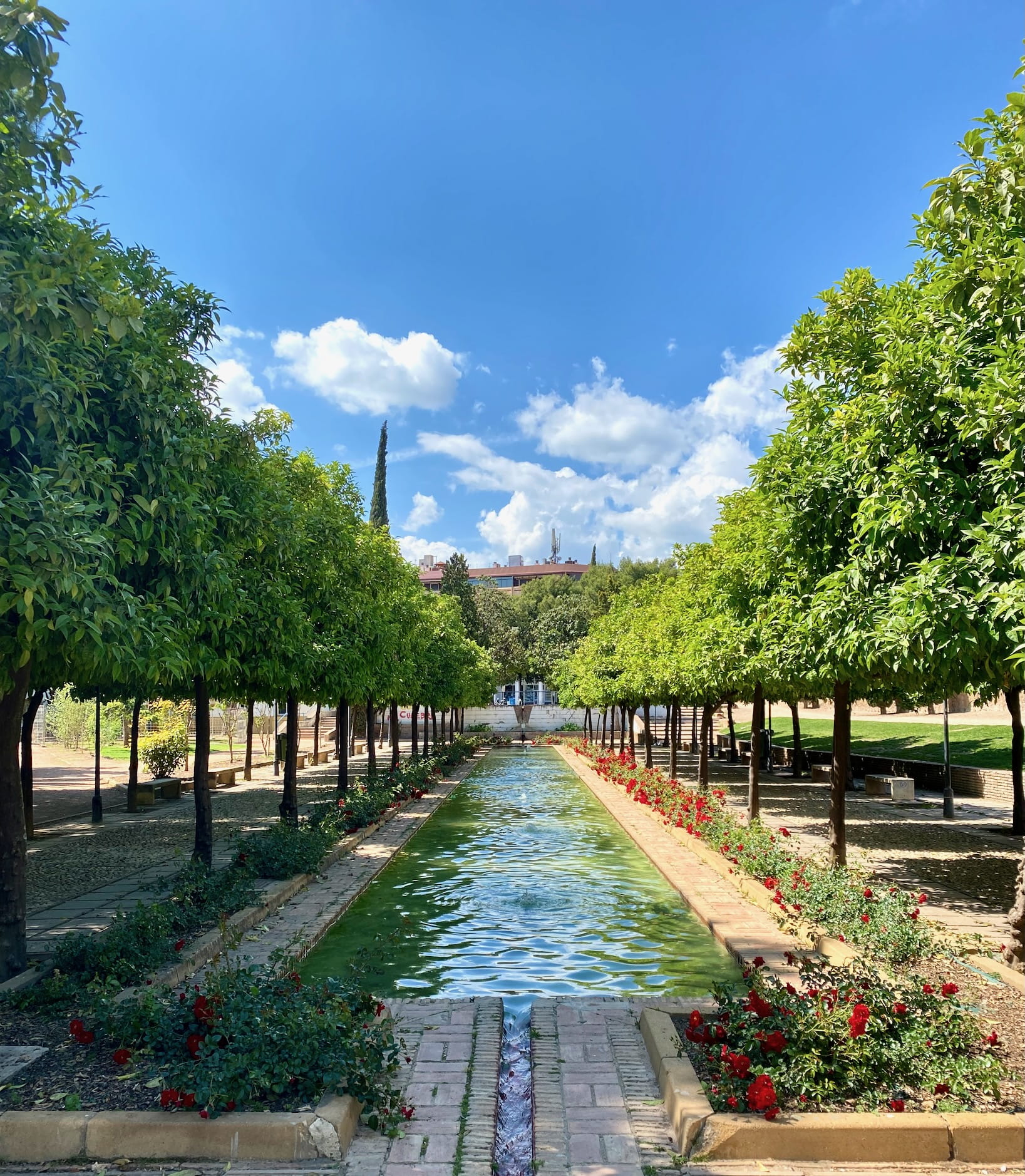 Pleasing mix of eras of architecture.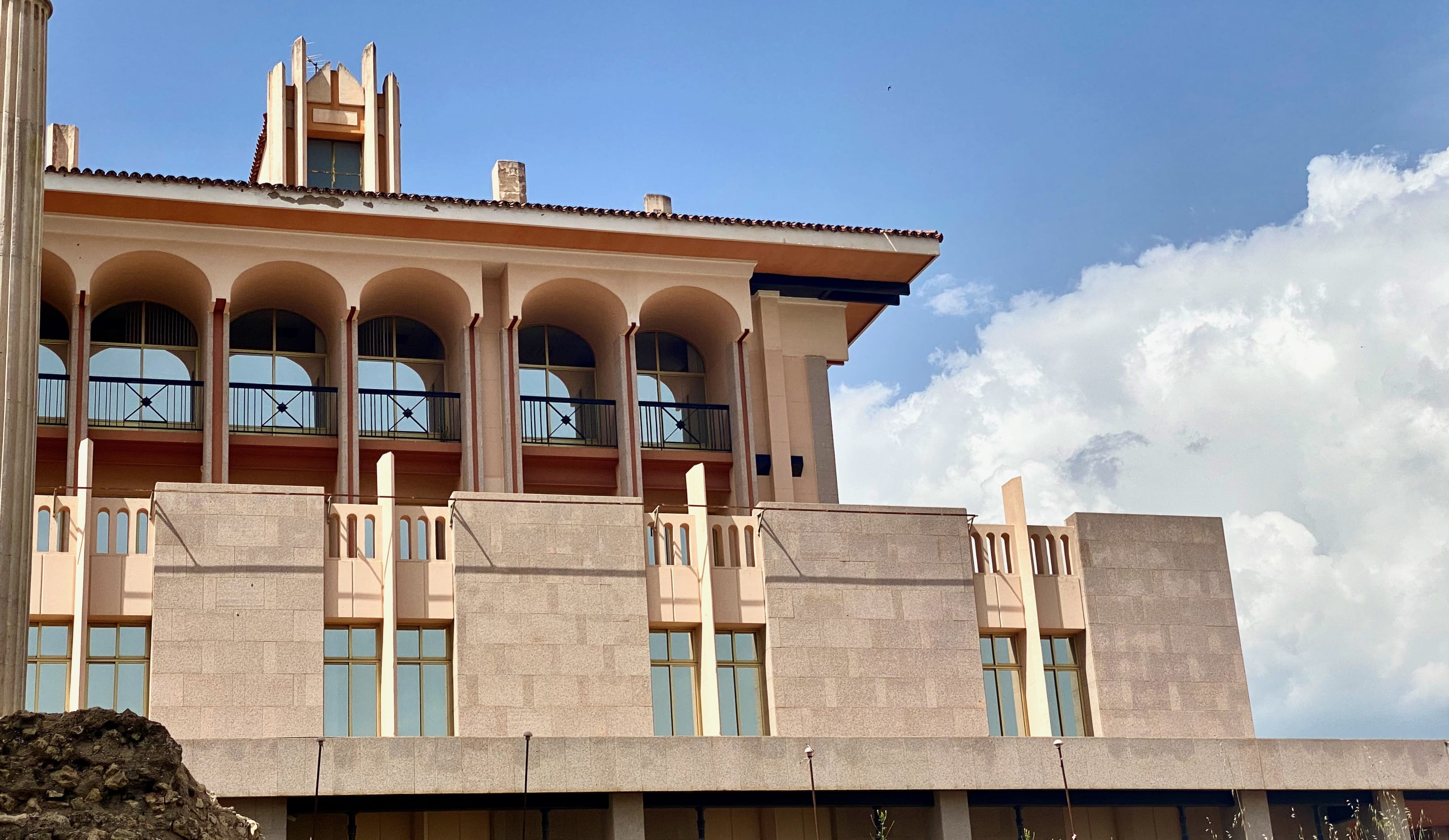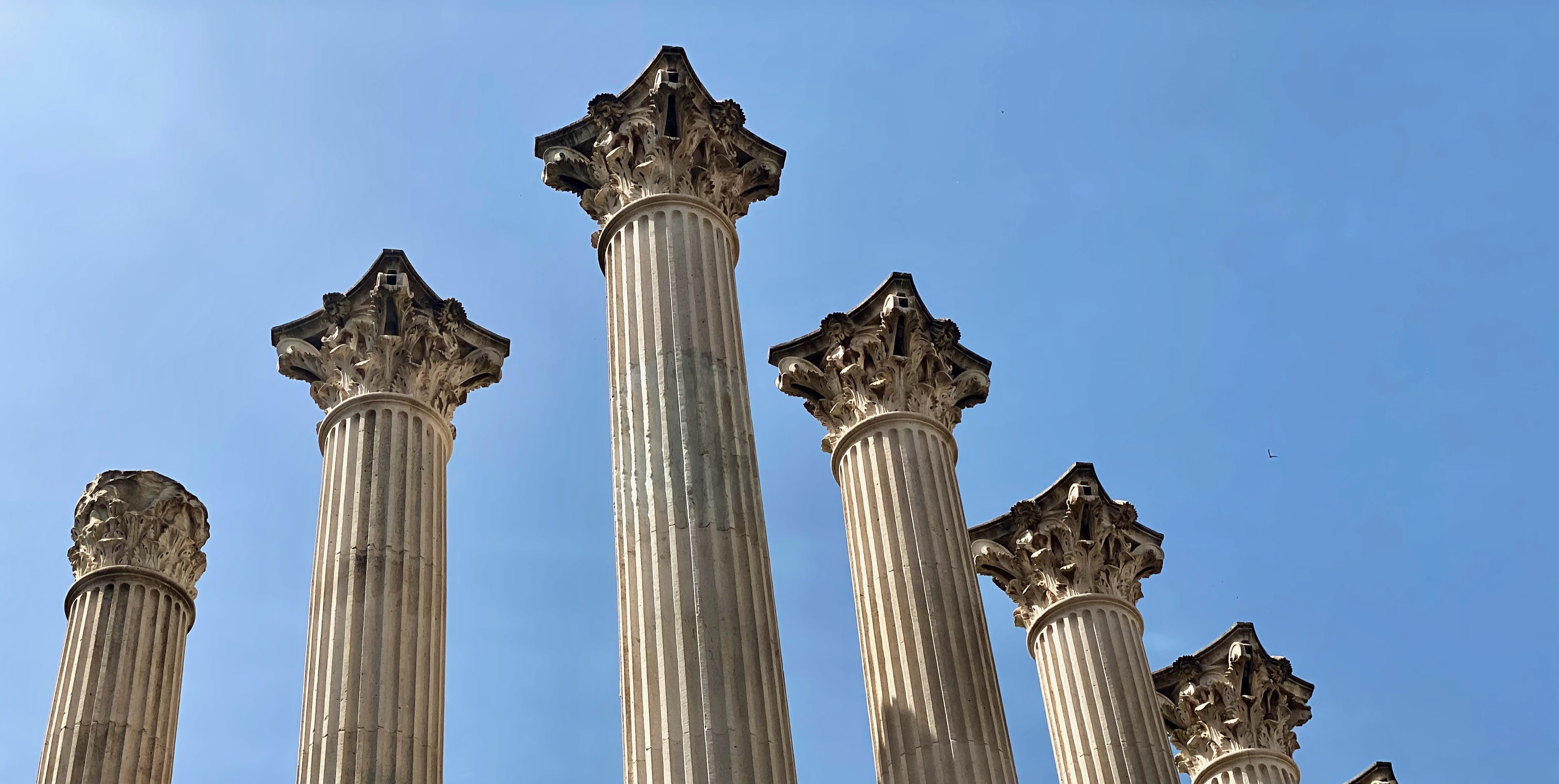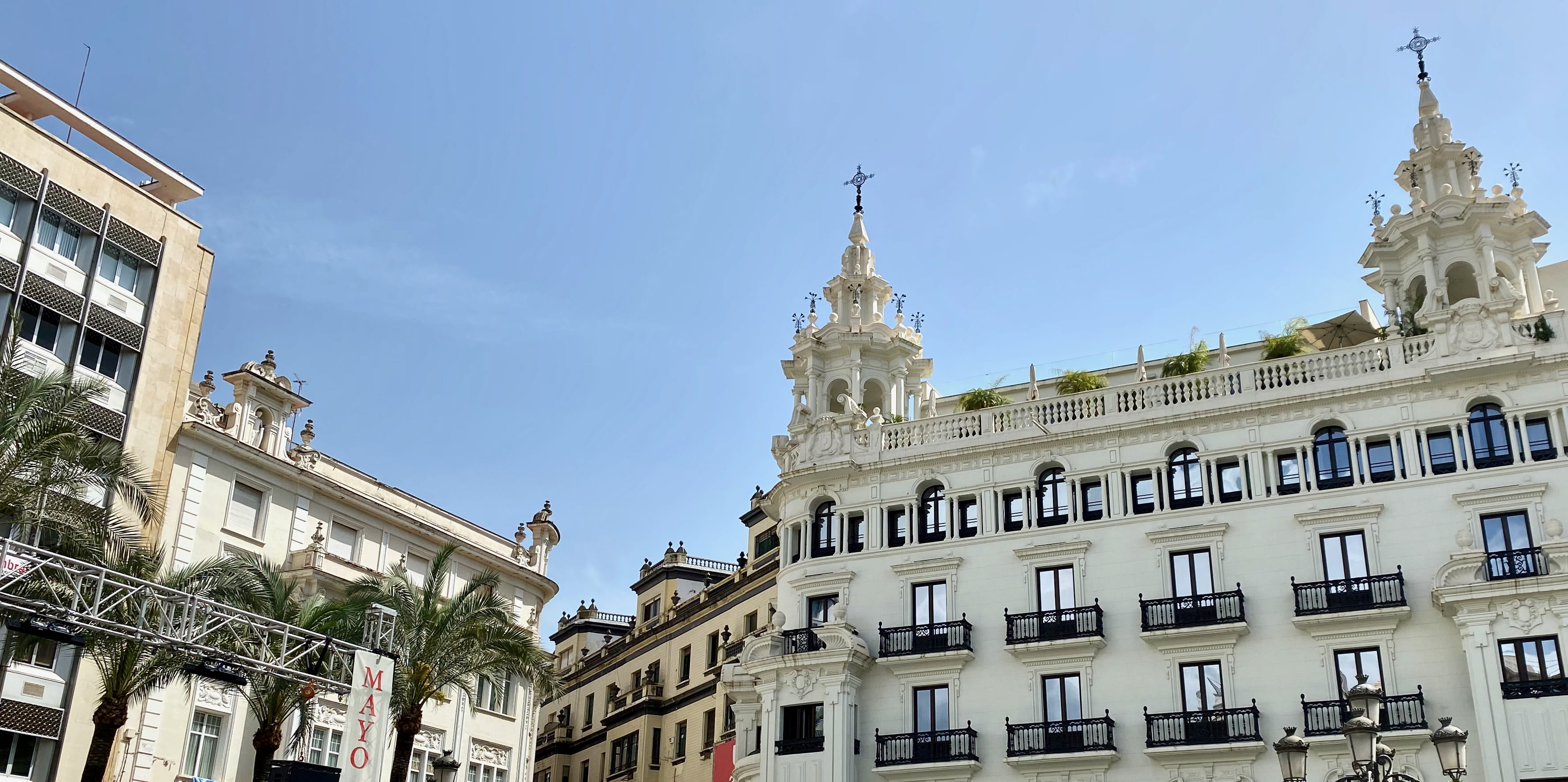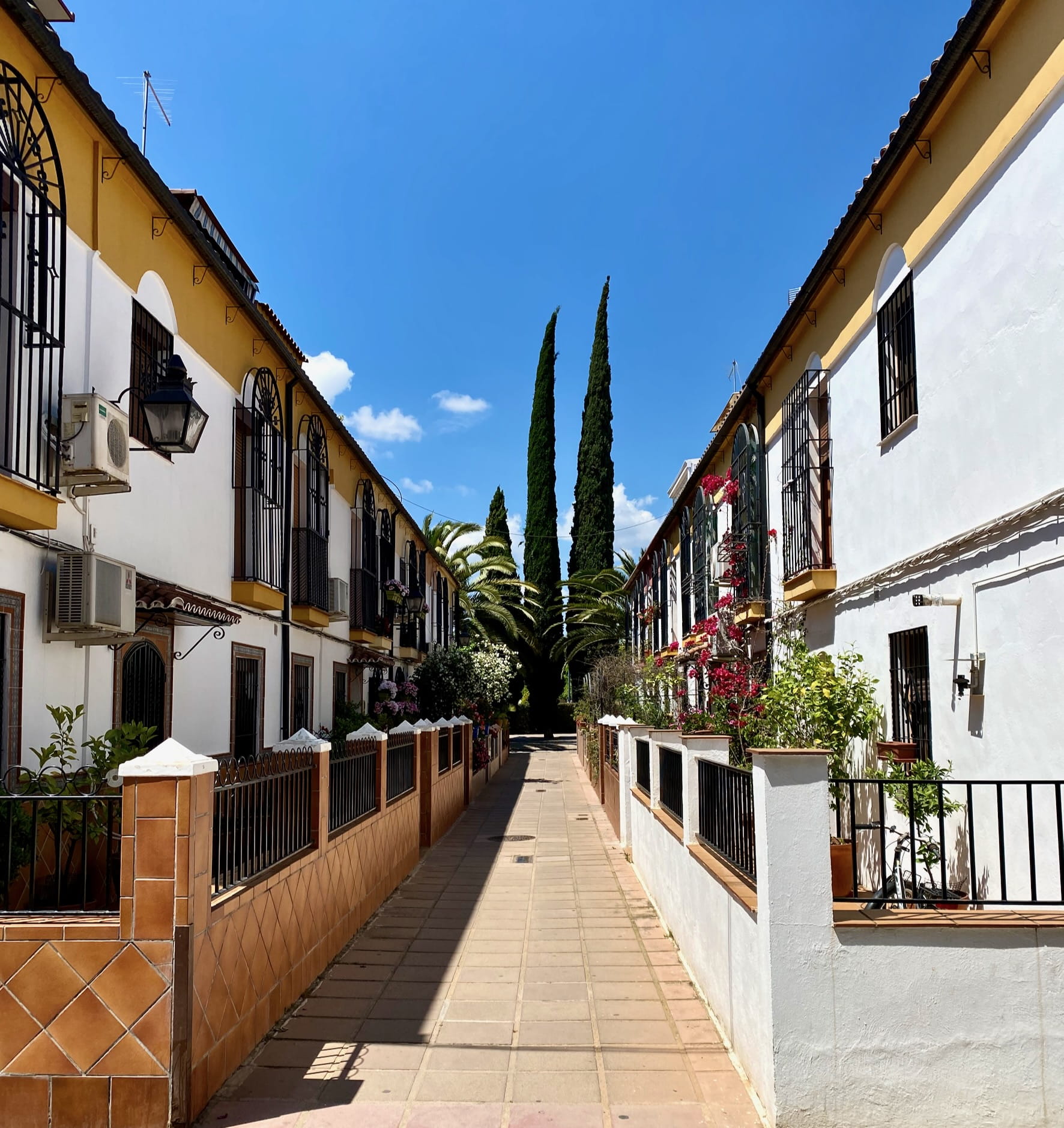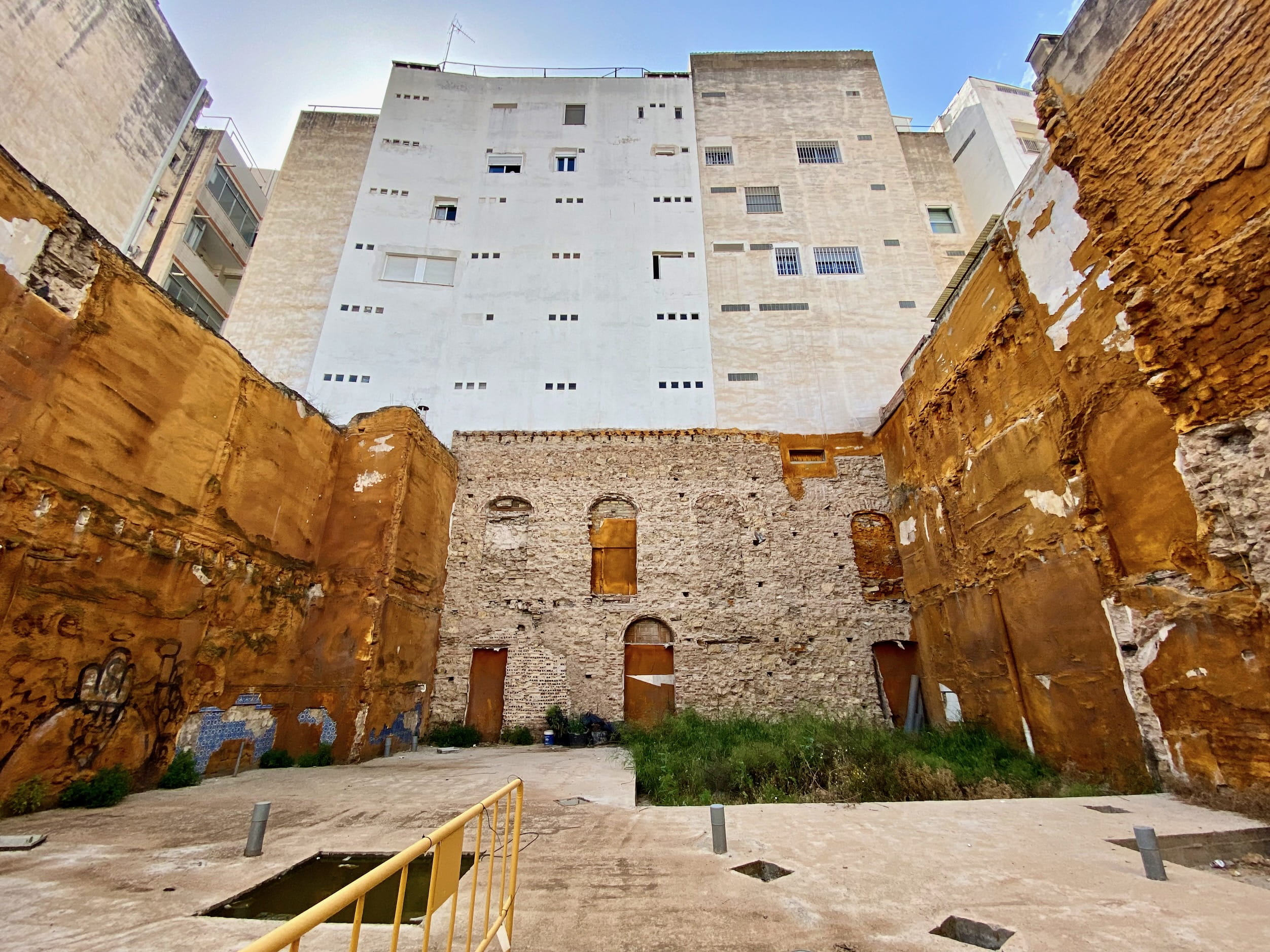 I haven't figured out how exactly the siesta is followed in different places in Spain. But many streets really were pretty dead mid-afternoon.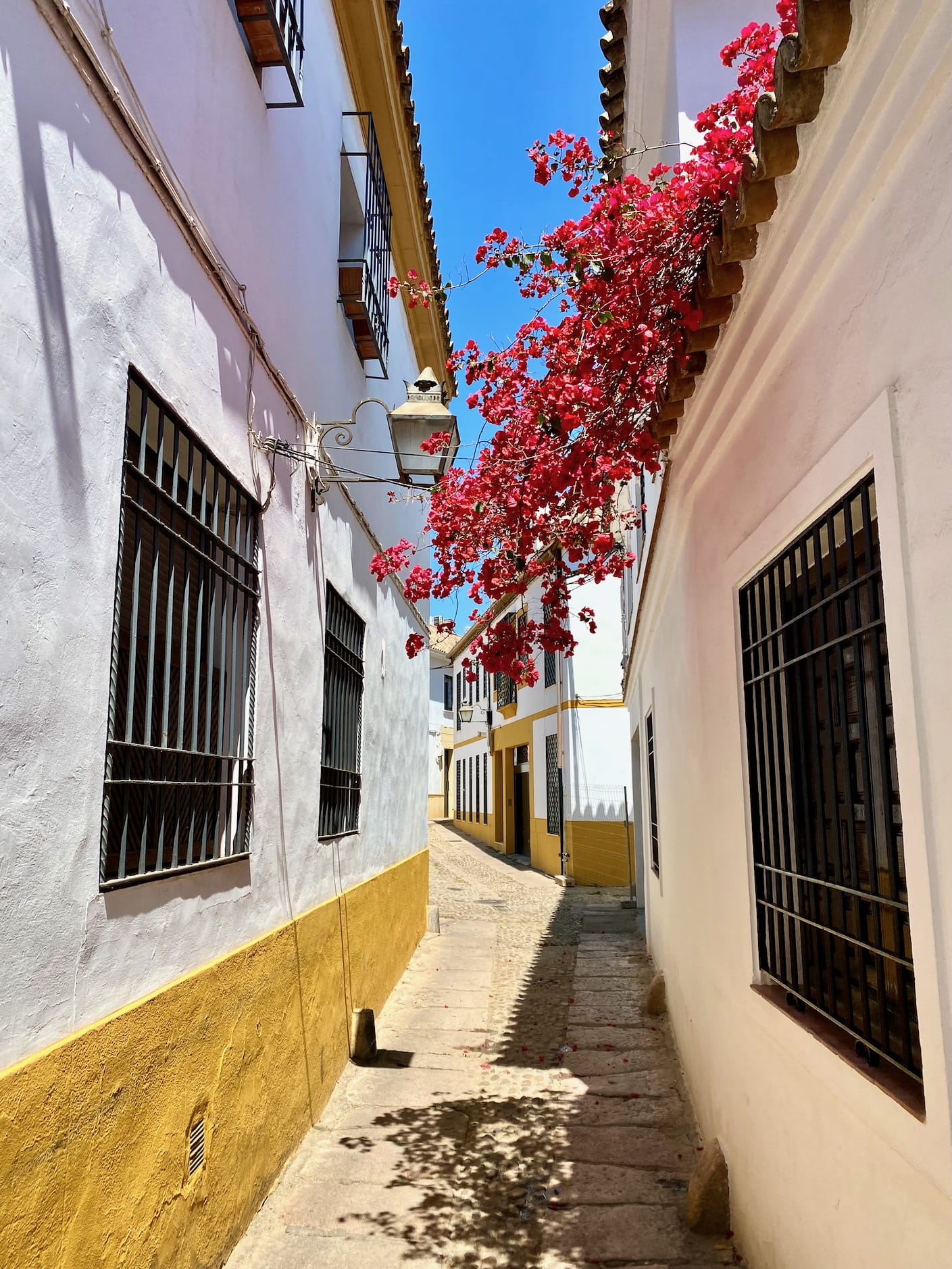 Completely accidentally, we came during the May festival.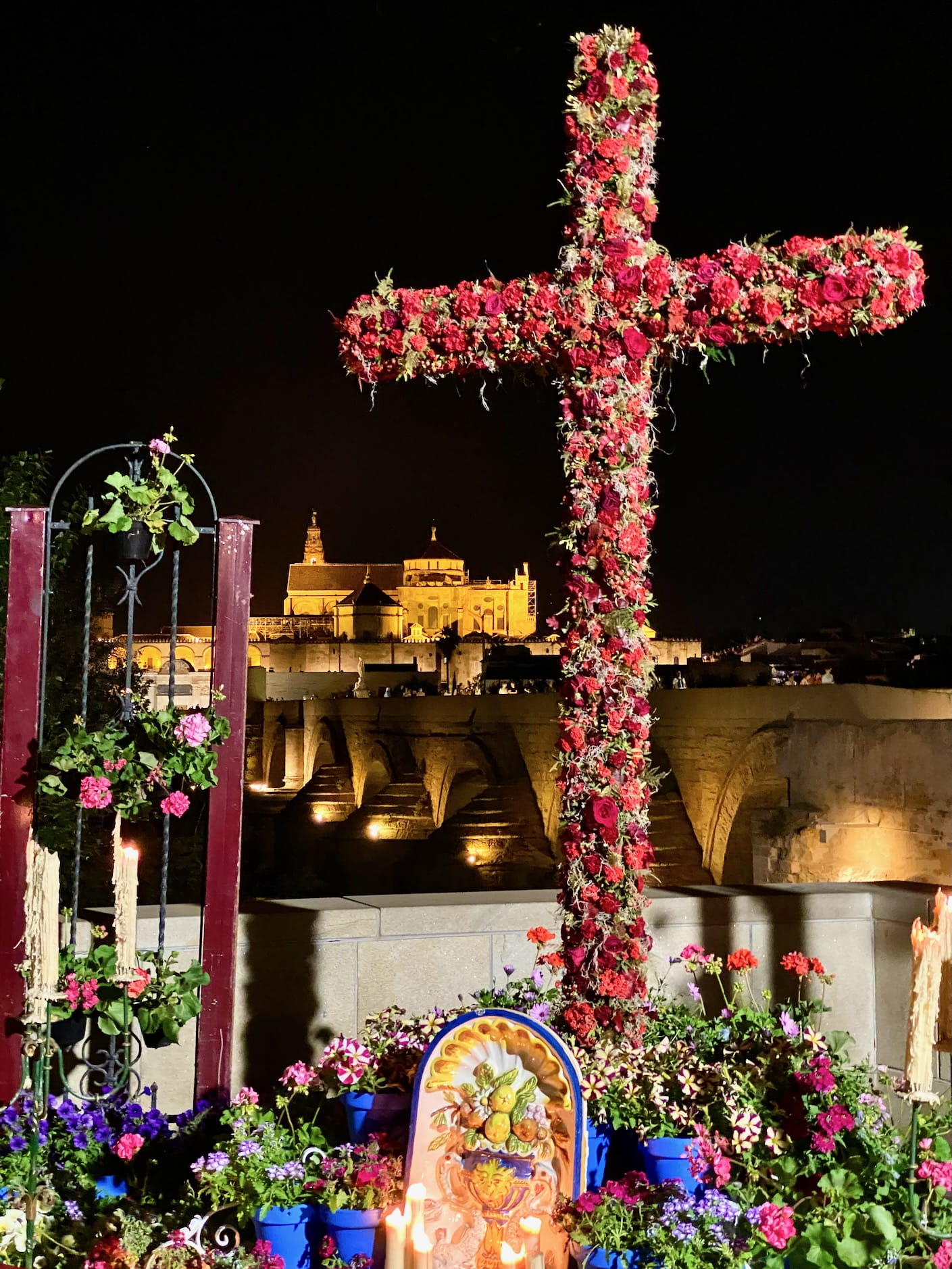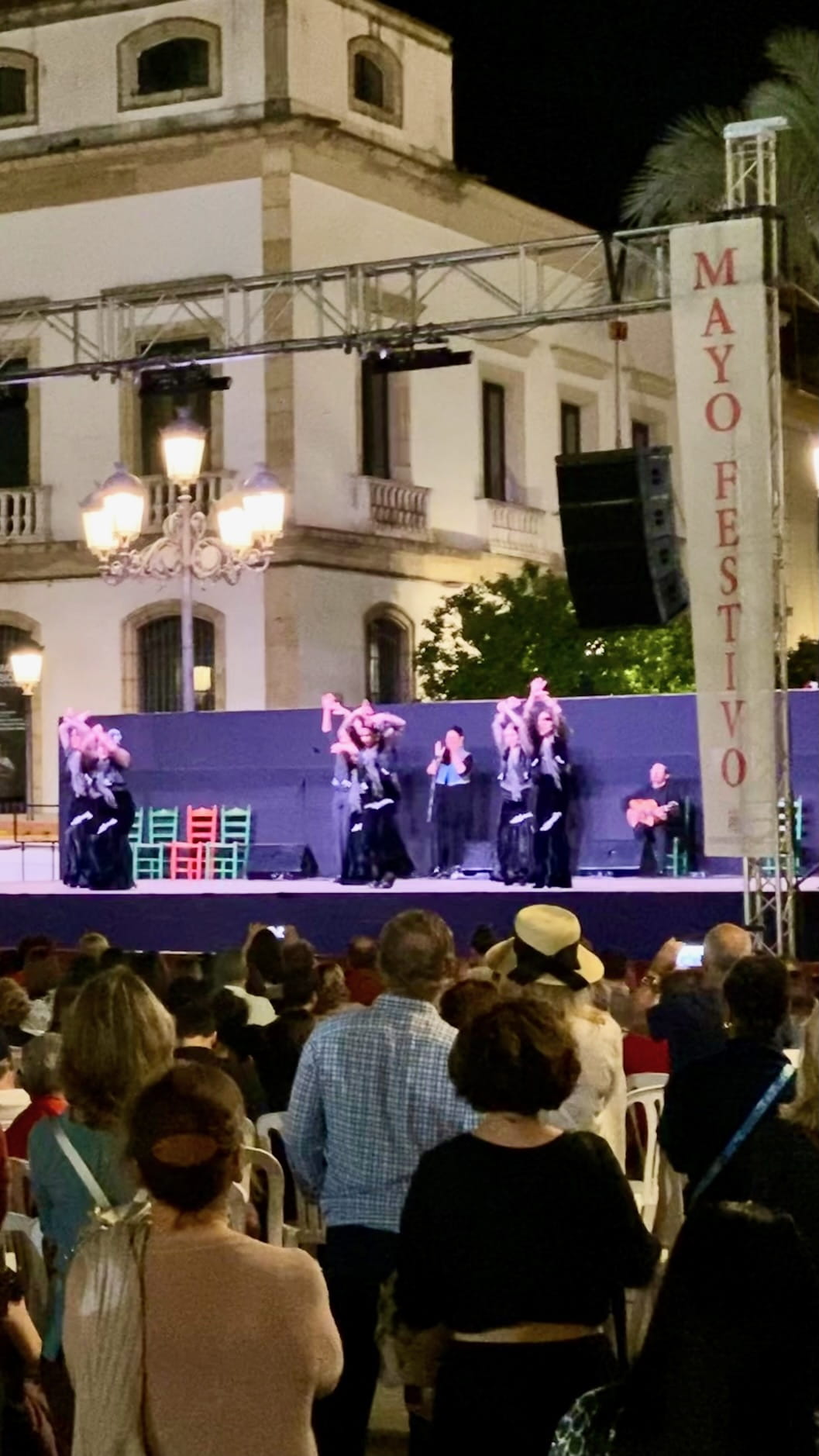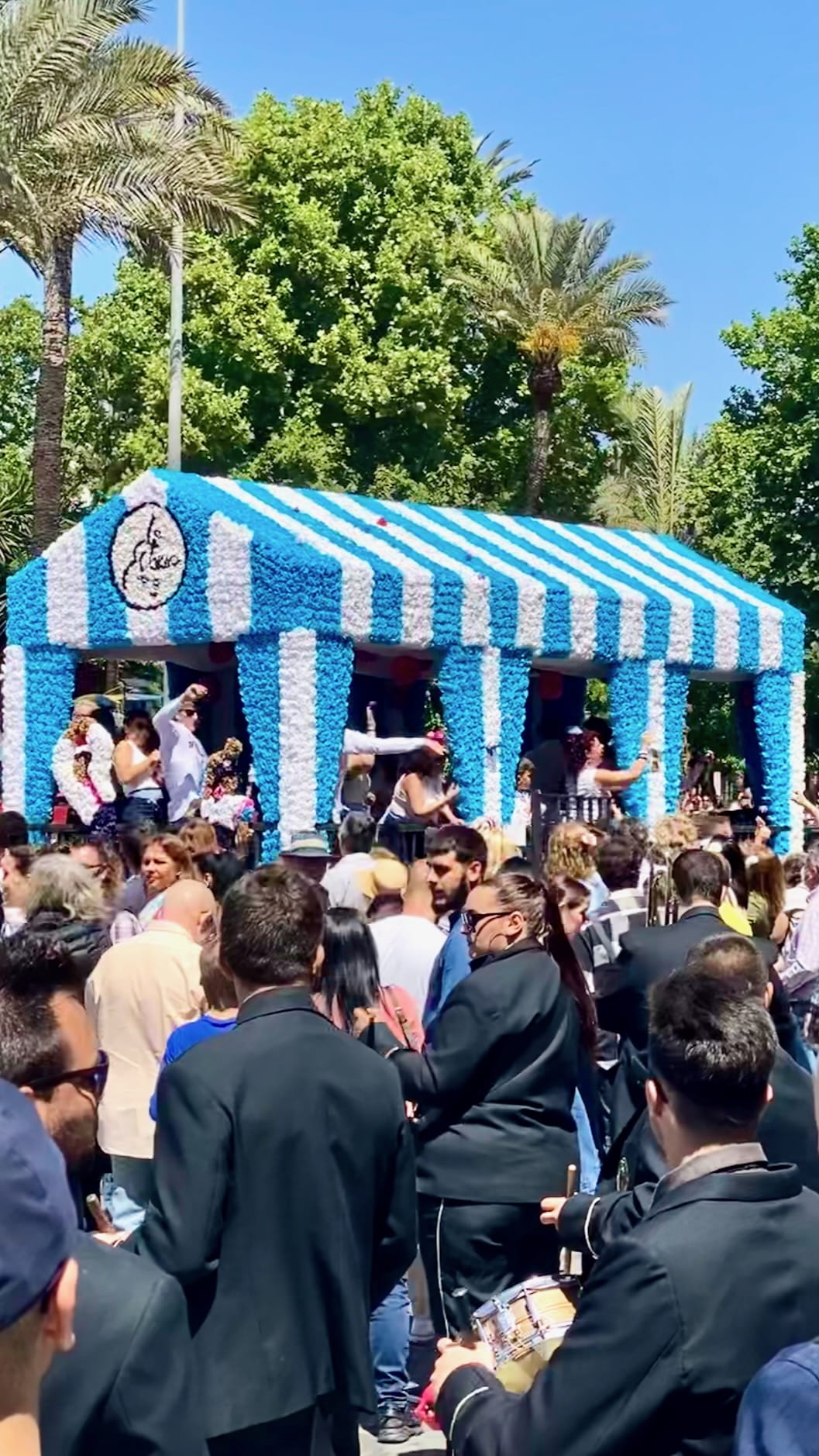 Courtyards were decorated and on display. Huge lines! We didn't go in them, but we visited some famous ones setup as a museum.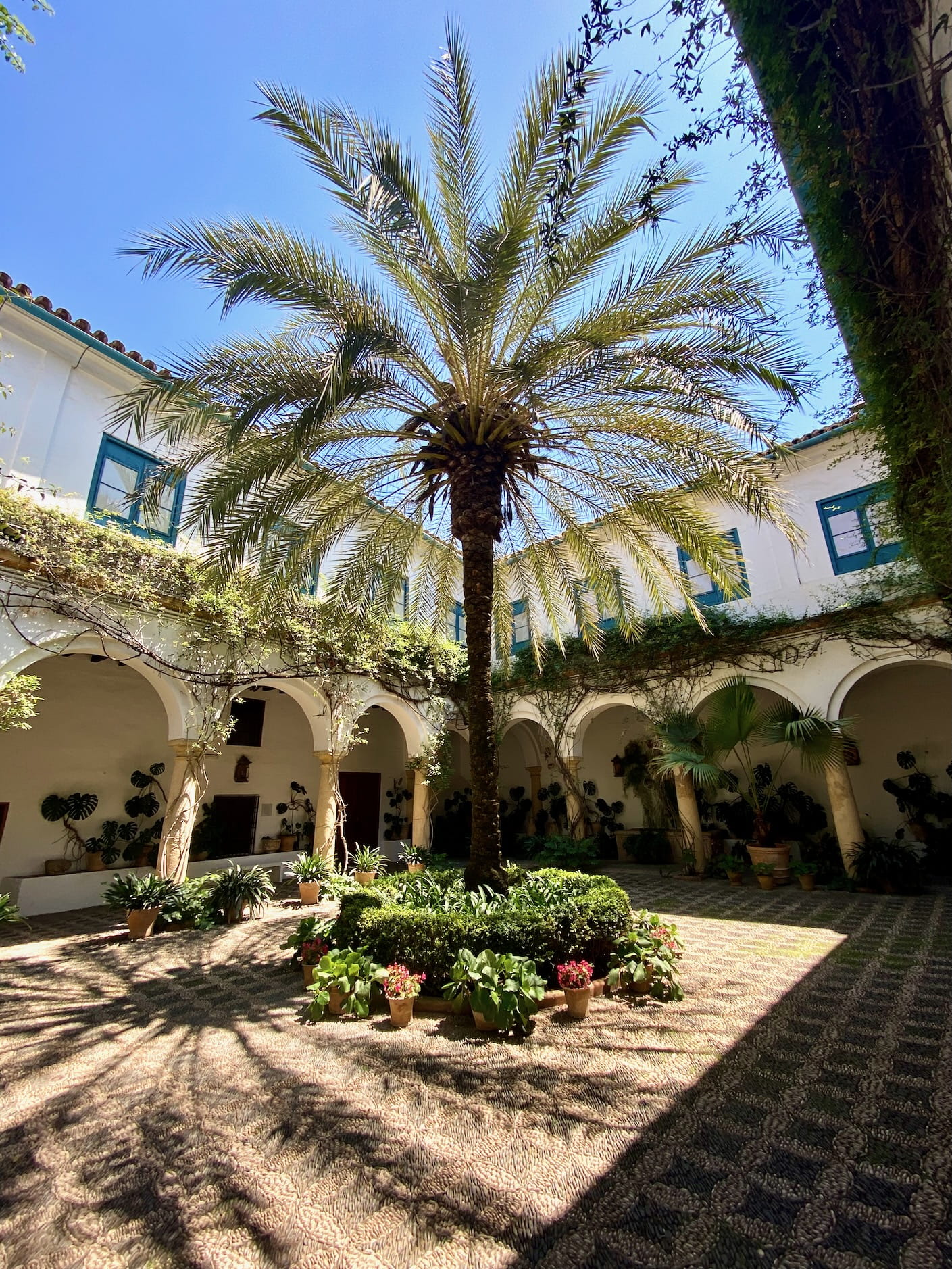 They had an unbelievably gorgeous, quite new contemporary art museum across the river. Here's a corner of it.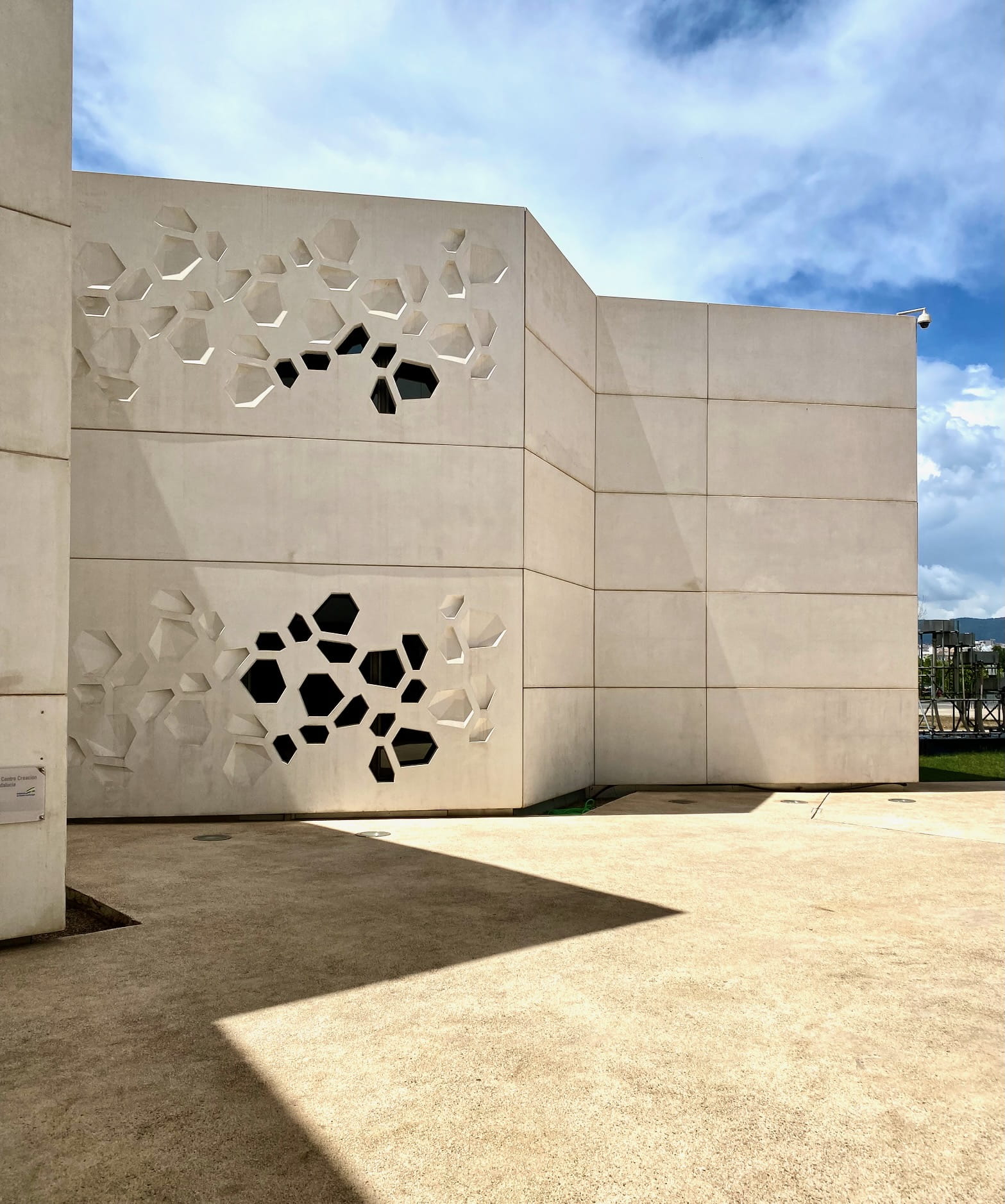 Tapas, The Ultimate Sampling Mechanism
I haven't been posting pictures of food. Here's a couple. Tapas have been an amazing way to try as many flavors as possible. With Spanish prices, and split between two people, you can really try a lot without breaking the bank.