Nov 4, 2022
Sleeper Train to Sapa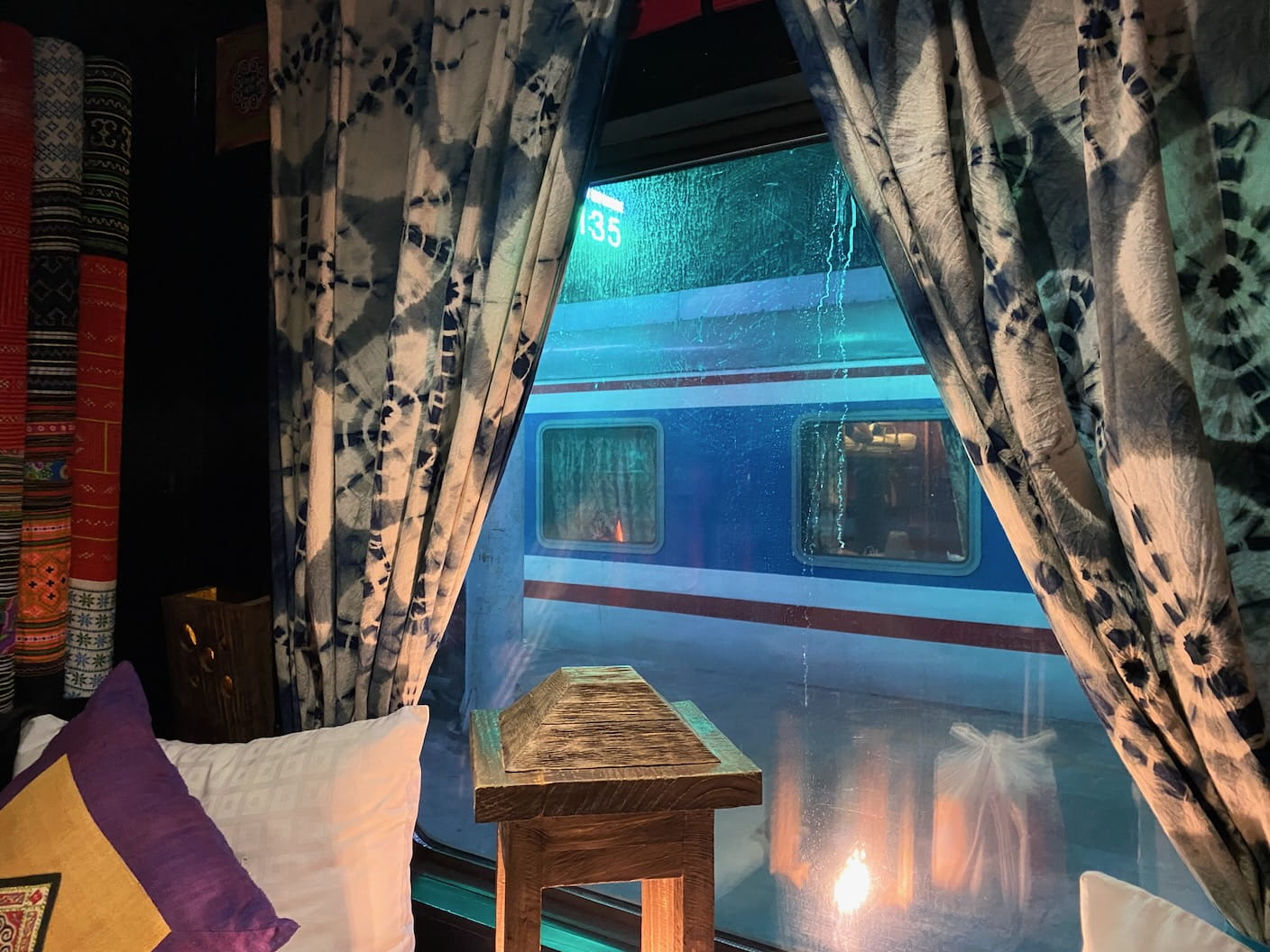 Hello,
I write to you from the sleeper train from Hanoi (Hà Nội) to Lao Cai (Lào Cai). The journey from the capital will take eight hours, from 10pm – 6am, and the destination is Vietnam's border with China. From there we will take a car about an hour to Sapa (Sa Pa), and then do a two-day trek with local guides from the Hmong hill tribe through rice fields and mountainous countryside, including a night over at a local homestay with mosquito nets and the whole nine yards.
This all sounds like some legit adventuring if you've never been to Hanoi.
If you have been to Hanoi, you know this is the bread and butter, ultra-touristy, most basic thing you can do here. It's one part of the three "must-do" excursion trifecta from Hanoi, the other two being boating around Ha Long (Hạ Long) Bay and tromping around Ninh Binh (Ninh Bình). Around us on the train are old people decked in full Old People Traveling Uniforms: expensive REI capris, breathable tops, technical socks, and hiking shoes.
We sprung for the luxury sleeper cabin which has just two beds instead of four, a probably futile attempt to score as many of the possible eight hours of sleep by avoiding reported shenanigans like people coming in and out of your room, either with a proper ticket from a later stop or just attempting to find a nicer seat.
After settling in, someone came by and gave us sweetened welcome tea, potato chips, some good looking bananas, and the second-worst wine I have ever drunk in my life. And I have drunk some bad wine. No cockroaches yet and the wifi actually works. I am a big fan.
---
I really shouldn't be writing about Vietnam yet because I am still months and months behind in my travel writing. I let writing the official travel posts become too much of a thing and now I am chronologically locked. I'm using blog posts like this as tiny time tunnels into the present.
---
We just took off and the side-to-side train motion is considerable, so I'm going to end this before I fast-track myself to motion sickness.