Oct 3, 2022
Just Moving and Making
Hello from what I now know to be Istanbul's fancier airport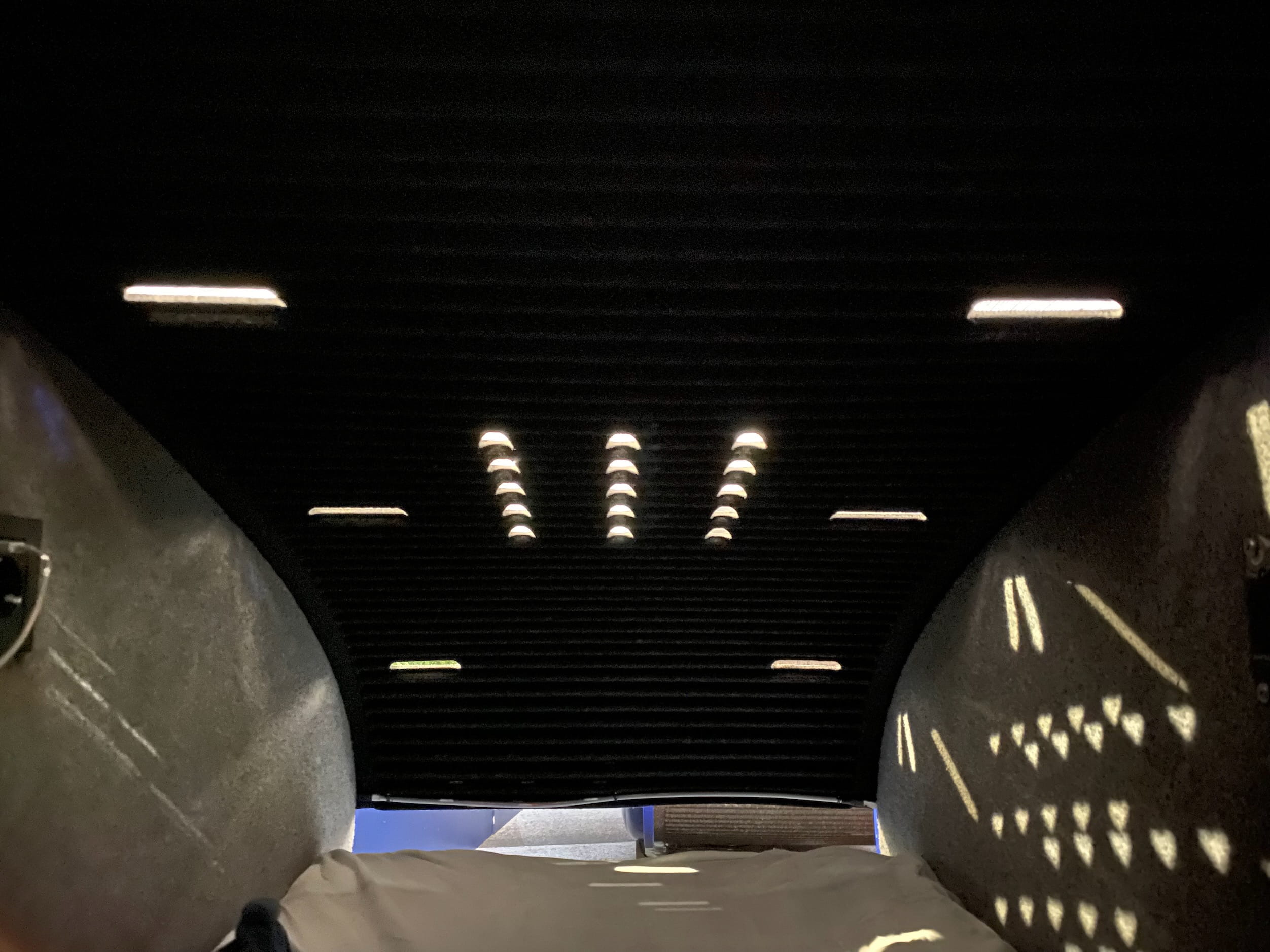 This is the first time I've used the "post before 6am Monday" to its extreme. (That's our deadline for weekly posts.) It's 3:39am when I'm writing this. (Ed: publishing at 4:31.)
In the past few weeks I have admired hundreds of stray cats and dogs, killed cockroaches and beetles, eaten incredible hummus and new cheeses, got food poisoning, and explored both the worst train station and nicest airport I've ever been to.
They (they cockroaches) were somehow cuter than I remembered. And slower.
What I've been up to:
I've been, slowly but surely, picking and editing photos for the Scottish Highlands road trip post. I finally finished the first pass so I'm ready to export them and begin writing the post now. After removing duplicates and obviously bad shots, I had 727 photos and 27 videos, from which I've now narrowed down to 180 photos and 12 videos. I'll export those and start arranging them into the post. I suspect the final number will be around 150 photos when I finally publish it.

We've been on the road a lot! Since the UK, we had one week each in Serbia and Bosnia, then two weeks each in Israel and Georgia, moving cities every four days or so. I have learned a lot, but the prospect of catching up in travel writing is daunting. Fortunately, we are heading to Korea for a month, starting with a few weeks in Seoul, so I'm hopeful I'll finally have enough time to get back up to speed.

I've now increased the number of times I've slept in an airport from zero to three.

We just spent a handful of days in Kazbegi, the town in Georgia < 10 miles from Russia and main entry point for fleeing Russians featured in the news. A British guy in the hotel room next to us was practicing his segment (for the BBC? Also wow turns out they talk loud) about the situation. Lots of Russian cars, and spent our last day in Tbilisi drinking beside them in bars. It was interesting to be so close to a slice of history in the making. It certainly made me spend more time reading the news, at least.
And a bit lower level:
I've made language learning part of the daily routine for a couple months now. It's been a long time—ten years?—since I've worked on a language. One thing that has stuck out to me is how much of it is memorization. There are a lot of words.

One surprising thing is that, after the initial shock wore off (where I was convinced I am too old to memorize new things), I've learned that even in your thirties, you can memorize a lot of new stuff every day. I have to be really careful with forgetting curves and stick pretty hard to spaced repetition systems, but it can be done. That is cool.

I have some half-baked new realizations around working with voxels. I've been building a model of these massive Soviet-era subway escalators we rode in Tbilisi. Working on a non-axis-aligned grid (i.e., the escalator goes down diagonally) presents challenges using a voxel editor. To overcome these, I naturally started discovering a higher level workflow rather than manually placing shapes or blocks. I started constructing geometry through a series of bulk transformations, like:

create a cylinder
rotate it sideways
remove the bottom half
hollow it out
now rotate it to the desired angle
… and you have a domed angled roof

It's also forced me to work with tools like layers. Everything still looks terrible, but just having little projects is a good forcing function to improve the craft.

I realized how much doing a bit of something every day is helpful in eliminating the dread of starting it back up again. Positive inertia. Momentum.

I played though Arcade Paradise on the Switch, which was extremely buggy and still a pretty good time.
That is all for now. I must seek one final cheese börek and debate how much coffee to slam before crossing my fingers that the nine hour flight to Incheon is not delayed another five hours.